DENVER — The Colorado Legislature has passed an anti-price gouging bill affecting gasoline and other retailers who sell basic, life-sustaining commodities or services in the wake of a natural disaster.
As of late May, Governor Bill Owens was undecided whether to sign it and Attorney General John Suthers said it would be very difficult to enforce.
The measure prohibits raising prices more than 10 percent above cost following emergencies and imposes a maximum $10,000 fine on those who do. It applies to manufacturers, suppliers, wholesalers, and distributors as well as retailers. The Attorney General is authorized under the bill to file suit in District Court to prevent gouging in the wake of an emergency.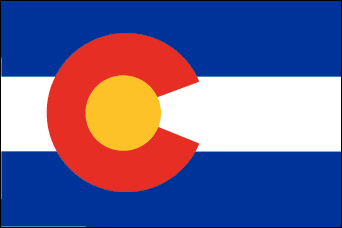 Flooding is the most common natural disaster in Colorado, followed by wildfires and blizzards.
"I will seriously scrutinize any complaint," Suthers said, but he added he doesn't have the staff to send investigators out to monitor gasoline station records as New York and New Jersey did after Hurricane Katrina.
Colorado was one of 22 states that did not have an anti-gouging law. The average cost of a gallon of unleaded gasoline peaked in the state at $2.87. Prices have been steadily coming down in the last month, hiting $2.67 just before the holiday.
The bill's sponsor, Rep. Gwyn Green (D-Golden), said legislation was necessary "to protect consumers when they need it most, in times of emergency. The state needs to protect its citizens so they are not taken advantage of by those looking to exploit certain situations."
Colorado gasoline and other retailers denied it was necessary, saying the price is affected by many factors, including high demand, short supply, the requirement of providing cleaner burning gasoline, and uncertain world conditions. And Suthers said investigation of previous complaints alleging gouging found nothing illegal.
The Governor had until June 7 to sign the bill, veto it, or allow it to pass into law without his signature.
DENVER — A law banning smoking in public places, which was hotly contested by small businessmen, has been signed into law by Governor Bill Owens but a group of opponents vows to go to court to stop it from taking effect July 1.
The Coalition for Equal Rights will seek an injunction against the State of Colorado on the grounds that the ban is unconstitutional because it exempts casinos, cigar bars, and a lounge at Denver International Airport.
Many bar owners say it would put them out of business because drinking and smoking go together at their establishments. Convenience store owners say cigarette sales are already down because of a 64-cent per pack tax increase implemented recently. If the ban cuts down on smoking they will lose more profits, they say.
DENVER — The price of gasoline isn't stopping holiday travelers from Colorado, according to AAA Colorado. Based on its survey the state expected 25 percent more Coloradans to be traveling during the Memorial Day weekend.
But on the negative side, Colorado could expect to see fewer visitors from out of state where in some areas gassing up costs more than $3 a gallon. Colorado car rentals are down 40 percent. Hotel reservations also are down, but by less than one percent.
The favorite destinations of Coloradans traveling out of state were Los Angeles, Las Vegas, Orlando, Phoenix, and Washington D.C., the survey showed. Five percent of those bound for distant places planned to fly.
COLORADO SPRINGS — The high price of gasoline has led more Coloradans to peddle to work.
John Crandall, owner of Old Town Bike Shop, said he's seen an increase in sales of bikes designed specifically for commuting. He said people are buying bikes that cost $559 to $909, which have internally geared rear hubs, no front derailleurs, and other features that allow them to protect their trousers and carry their laptops.
The city has 70 miles of bicycle lanes and is planning to add more soon.
Large SUVs are still on the road here but the microcompact Smart Car has come to the Springs and the new dealership reports sales are brisk. The car, which measures only eight feet long, five feet high and five feet wide, purports to get 60 miles to the gallon. It has been very popular in Europe.
GREELEY — Front Range Energy Co. has received its first shipments of corn, raw material for a new ethanol plant in east Windsor.
The $60-million ethanol plant employs 35 and is expected to produce 40 million gallons annually. The plant will use 40,000 bushels of corn daily, or 14.6 million bushels a year.
DENVER — The State of Colorado is promoting E85, a blend of ethanol and unleaded gasoline for flexible-fuel automobiles, of which Colorado has a greater concentration than any other state in the country, by launching the E85 Coalition.
The coalition wants to double the number of E85 pumping facilities from 10 to 20 in the next year or so. The Coalition will help pay for installing the pumps as well as for converting existing pumps to E85 use. Gas stations interested in installing such pumps and tanks may be eligible for those dollars and marketing support through the coalition.
Harlan Ochs, who owns four gas stations offering E85 — in Colorado Springs, Pueblo, Brush, and Aurora — has said the expense of adding pumps and the low volume of sales has prevented him from installing more.
There are about 300,000 owners of flex-fuel vehicles in the state that could use E85.
Colorado corn growers delivered a letter to Governor Bill Owens, urging him to sign a bill that would require most fuel sold in Colorado to be a blend of ethanol and gasoline. Another bill on the governor's desk requires 37 state vehicles to use biodiesel in a blend of 20 percent biodiesel and 80 percent petroleum diesel.
DENVER — Colorado 7-Eleven stores will be among the first in the country to kick off the corporation's National Hispanic Program in partnership with Inca Products LLC.
The program features a three-foot high display offering over 80 different grocery, health and beauty products, along with 10 beverages in the refrigerator section.
Featured are the most popular authentic brands and flavors, such as Jumex, Jarritos, La Costerra, Hershey Lorena, Nestle and El Azteca.
"7-Eleven is very excited," said Kevin Osborn, category marketing head. "We have been working with Inca and TNT Marketing for over a year to implement it and expect to exand into the central and East Coast divisions in the second quarter of the year." Other states participating in the first promotion are California and Arizona.
LITTLETON — Mini Mart Inc. of Colorado, owner of the Loaf 'N Jug convenience store chain, has agreed to settle a sexual harassment suit for $225,000.
Suzanne Diesing and Sarah Short alleged they complained to Mini Mart's district manager on numerous occasions that the manager of the Littleton store where they worked had repeatedly made sexual comments, touched them inappropriately, and threatened them physically. Not only was no action taken, but they were fired, according to the U. S. Equal Opportunity Employment Opportunity Commission, which negotiated the settlement after filing suit in U. S. District Court.
"The severe and repeated harassment by the manager shows that Mini Mart was a real danger zone for the female workers," said Mary Jo O'Neill, the EEOC attorney for the region, in a press release. Mini Mart agreed in the settlement to refrain from harassment and retaliation, to create a better work environment free of harassment and to educate its Colorado employees about harassment.
COLORADO SPRINGS — You can wash your dog and your car at the same time here.
Smudge, voted "best car wash" in the city in a Gazette survey, offers facilities for the customer to wash Rover while the staff washes and dries the car. The staff will clean up after both messes. Hopefully Rover won't leave a calling card.
BRECKENRIDGE — A man left his wallet on top of a vending machine at a car wash here and drove off, leaving his car free of dirt but his pocket free of cash.
Luckily someone found it and turned it in.
LAKEWOOD — Two men crashed a stolen truck into a U Pump It store and went off with an ATM machine.
The men drove the truck right into the store, loaded the ATM onto the truck and sped off to a nearby park where they abandoned the truck and the machine.
Fortunately it was 5 A.M. and no one was in the store to be injured. The men were still at large.
The previous owner of the gas station was shot during an attempted robbery in 2004.
PARACHUTE — About 300 gallons of gasoline spilled May 3 at a Shell station here. No one was injured.
The accident happened as a supplier was filling an underground tank. One tank had already been filled and the supply tanker truck was filling another when the unleaded gas started pouring out.
"It was everywhere," shift manager Sheila Romero told the Associated Press.
It took police and fire department crews five hours to clean up.
Two Shell employees who inhaled the fumes were checked and released by paramedics at the scene.
Originally published in the June 2006 issue of the O&A Marketing News.
Copyright 2006 by KAL Publications Inc.
Serving the 13 Western States, the World's Largest Gasoline, Oil, Fuel, TBA and Automotive Service Market