DENVER — The state of Colorado recently fined the owner of twenty Western Gas & Convenience Stores for mislabeled gasoline pumps. Owner Hossein Taraghi was accused of putting 85-octane gasoline in pumps labeled 87-octane.
The Division of Oil and Public Safety of the Colorado Department of Labor and Employment assessed a $6,000 fine on Taraghi for "breaching quality specifications."
The fine was a drop in the (gasoline) bucket compared to what the mislabeling actually costs dealers because they have to pull the product and replace it with one that meets specifications. This usually means taking the product off-tank, shipping it back down the pipelines and having it re-refined.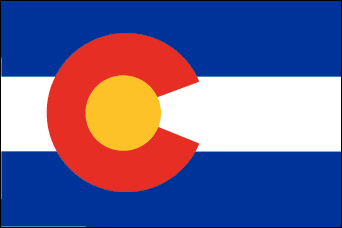 In 2004 Diamond Shamrock's mistake resulted in 91-octane gas not meeting specifications at nearly 50 stations. "After repeated testing, we downgraded the premium gas to midgrade," said Dick Piper, director of the Division of Oil and Public Safety. "They had manufactured it to the higher specifications but had to sell it for midgrade prices."
State inspectors regularly perform random inspections at gasoline stations. Last year they checked the octane levels in 1,152 pumps. Some inspections are in response to motorist complaints. But less than 10 percent of the complaints had to do with octane levels. Most consumers believed they were not getting as much gasoline as was measured by the pumps.
Piper said mislabeling in Colorado's 38,722 gas pumps, whether accidental or intentional, doesn't happen often. "Statistics prove there isn't a huge product-quality problem in the state. We've collected very little in fines."
DENVER — A surge in oil prices due to trader concerns about lower supply, political unrest, and the approaching hurricane season came at just the wrong time for Colorado. Spring is the time of year when prices go up anyway because of the required switch to cleaner-burning fuel.
"The change in gasoline processing slows the production of gasoline and temporarily reduces inventories, which helps drive up prices," Colorado AAA explained. "Denver refinery Suncor's production is down about two-thirds for this reason."
This has necessitated bringing in gasoline from out of state which further drives up the price.
At the same time spring break means more motorists on the road, accelerating demand.
In Vail, the street price for regular unleaded rose to $2.68 at the end of March; in Colorado Springs, it's averaging $2.48.
COLORADO SPRINGS — The price of gasoline affects different people in different ways, a local newspaper survey showed.
"It sucks," teen driver Camille Parsons told The Gazette. "It seems like I'm always on empty."
"It affects the economy big time," said Eel Anderson, manager of Tony's Bar and restaurant. "Some of our employees live downtown and others commute up to 30 miles. To fill up a tank of gas can cost a day's tips. It's almost like my staff has to work harder."
But construction worker Rick Hackstedde had a different view. "When you look at inflation and compare today's situation to the oil embargo of the 1970s, the prices really aren't that high."
Looking at it that way, the price of unleaded regular in March 1981 was $1.41 a gallon. That's equivalent to $3.10 a gallon today, according to the U.S. Department of Energy.
Most motorists don't look at it that way. They saw the price of gas jump ten cents a gallon in two weeks of early March in Colorado Springs.
Gas station attendant Bill Hafenrichter has had to listen to the griping. "A lot of people think the price is too high, but we only make a few cents a gallon. Personally, I drive a lot less than I used to."
So do a lot of people. Susan Henderson, a hospital worker, told the newspaper she and her husband carpool to work to save gasoline. "It used to cost me $20 to $30 a week for gas. Now, I can fill up every other week," she said.
Carpooling has become more common. Ridefinders, the ride-share program, said carpooling has gone up at least twenty percent over the previous year. "There is an increased awareness that there are other options besides driving your own car every day, " said Diane Evergreen, program administrator.
The price of gasoline didn't deter Bryan Burke and Albert Revino, who drove with their families from southern Texas to Colorado to visit relatives and go skiing. "We'd already made the plans before the prices spiked and they seemed to spike about 10 cents just for spring break," said Trevino.
Burk added, "With inflation, the prices really should be more. But we hope to get home before they go any higher."
Stan Dempsey, president of the Colorado Petroleum Association, said prices were bound to go even higher, but he didn't expect them to hit $3 a gallon. "U.S. production has been catching up, so we should see the mid-$2-a-gallon this summer."
A short time after he was interviewed the price hit $2.48.
COLORADO SPRINGS — Loaf 'N Jug stores here have a new logo and are selling a different brand of gasoline.
The 25 Loaf 'N Jug stores in southern Colorado are among 800 operating under five different names and owned by the Kroger Co. The new logo will create a uniform image for all of them, said Art Stawski, president of the chain. The stores are discontinuing the Conoco brand of gasoline and replacing it with unbranded fuel.
"The new logo is a diamond shape with four different colors. People traveling across the country will be able to recognize our Kroger affiliation with the consistent look," said Stawski.
Along with the new logo, the stores will have expanded coffee bars and restrooms, all to prove their new slogan, "Quality Across America."
Unbranded gasoline may come from any refiner or distributor, Stawski said, but "We'll continue to purchase fuel from major refiners. Customers won't see any difference in the quality of fuel."
About 40 percent of the convenience stores across the nation that sell gasoline market unbranded fuels and 55 percent are branded, according to a spokesman for the National Association of Convenience Stores. Because retailers can usually sell unbranded for a few cents less per gallon than branded, both retailers and drivers benefit.
"Many customers will switch stations for a penny or two difference," said Jeff Lenard of NACS. "People have come to trust the establishments where they purchase their fuel and not necessarily the fuel brand," he noted. "People want convenience and pricing today."
However, Lenard said, some motorists will stick to their favorite brand because of the additives they contain.
"A disadvantage of unbranded fuel is during times when gasoline supplies are tight, such as last fall after hurricanes hit the Gulf Coast, retailers that buy unbranded gasoline are the last to have orders filled. Major oil companies provide supplies first to their own stores, then to brand contractors, then to those with long-term unbranded contracts, and lastly to those that buy on the spot market."
COLORADO SPRINGS — Colorado's third biodiesel refinery opened here in March and will begin manufacturing and distributing biodiesel from its headquarters.
Franz Hankins, owner of LHE Energy Colorado, said, "The market is vast and growing because of high oil prices and the push from President Bush for environmentally friendly fuels.
"We can provide both environmental and bottom line benefits from lower maintenance costs," Hankins continued. His plant joins competitors BioEnergy of Colorado in Denver and Rocky Mountain Biodiesel in Berthoud.
The opening is good news to Lorance Romero of Denver Biodiesel, a co-op of 150 people.
"We have customers waiting in line for him to open. There's a huge demand for B100," Romero said.
This despite the fact that biodiesel can cost as much as twenty-five cents per gallon more than diesel.
Hankins said that by starting his business small he will be able to control the quality of his product which he will market state-wide to private trucking fleets such as those operated by construction companies, waste collectors and delivery services.
COLORADO SPRINGS — A teenager accused of stabbing a gasoline station clerk during a robbery attempt is facing adult felonies. The stabbing occurred on Jan. 25 at a Diamond Shamrock station.
Steven Annis, 17, was arrested and charged with attempted first-degree murder, first-degree assault against an at-risk adult, attempted aggravated robbery and two crimes of violence.
Clerk Thomas Anderson, 62, was stabbed several times with a small dagger. As of the middle of March he remained hospitalized in fair condition.
Prosecutors in Colorado can charge juveniles as adults for such felonies as first-degree murder, attempted murder and vehicular homicide.
Originally published in the April 2006 issue of the O&A Marketing News.
Copyright 2006 by KAL Publications Inc.
Serving the 13 Western States, the World's Largest Gasoline, Oil, Fuel, TBA and Automotive Service Market