DENVER — Cigarette sales in Colorado fell 22 percent last year after the state added 64 cents per pack onto an already high tobacco tax.
Many convenience store owners believe people are buying as many cigarettes as ever but are getting them on-line. They scoff at the state's assertion that those who are caught will find their smokes confiscated.
Plagued by a budget shortfall, the state convinced the electorate to vote in November 2004 for the 64 cent increase by promising more money would be spent on health programs and tobacco education. The tax, which brought the total tax to 84 cents, took effect in January 2005.
In the first year nearly $133 million in additional revenue was added to state coffers.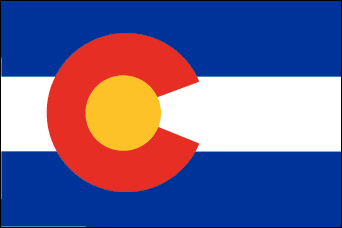 But the latest figures show that in the same time period cigarette sales dropped from $5.3 billion to $4.2 billion.
With cigarette sales providing a significant part of their profit, convenience stores had put up a strong fight to defeat the proposal. The previous year a similar proposal failed at the polls, despite the same pitch for health care.
But the increase in the numbers of people uninsured or underinsured and a first-time carrot offered to senior citizens (a promise to restore their property tax break) seemed to do the trick.
The state expects to bring in $160 million extra a year in future years.
But some smokers have come right out and said they are buying on-line or driving over the state line to buy.
An Aurora convenience store operator told the Denver Post his sales are down 15 percent from the previous year. And the people who remain his customers are choosing to buy cheaper brands.
"More taxes kill the small businesses," said Brian Maeng.
And, while the state is rejoicing, local governments are paying the price. Their losses are estimated to range from seven to forty percent.
The city of Lakewood reported a half a million-dollar drop in revenue in a city that has had to cut its budget each year for the past five years.
DENVER — Colorado Attorney General John Suthers has turned down requests to launch an investigation to see if some gasoline retailers are engaging in price-fixing and price-gouging, saying he has to have evidence of a conspiracy, and he hasn't seen any yet.
State Rep. Gary Lindstrom sent a letter to the attorney general asking for a probe into the practices of mountain gas stations in Summit, Lake and Eagle counties when prices reached more than $3 a gallon, 40 cents higher than on the Front Range.
The city of Cortez in the far southwestern corner of the state also asked for an investigation into its own high-priced gasoline.
But Suthers replied recently, saying, "We have received and reviewed similar complaints over the years involving these and other mountain and resort communities. Such communities pose unique challenges when evaluating complaints about high gasoline prices.
"With fewer stations, sharp ebbs and flows in seasonal demand, and higher operating costs, it is not unusual to see generally higher prices in these communities. High prices alone, however, do not suggest or prove illegal conduct by gasoline retailers."
Suthers said while Colorado does not have an anti-gouging law, those states that do have tailored it to fit situations where prices spike after a natural disaster or other emergencies.
"In no state are such laws designed to supplant competitive market forces by establishing government-imposed caps on high prices. The law of supply and demand typically works well to discipline sellers who seek to charge insupportably high prices for any commodity.
"That assumes, of course, that the markets in question are competitive. If sellers of any commodity are engaged in a conspiracy to set the price of that commodity those sellers may be investigated and prosecuted. The key is the existence of an actual agreement by competitors to fix prices. Charging similar, or even identical, prices of a fungible commodity by watching a competitor's price postings is not price-fixing."
Lindstrom now plans to propose legislation to force retailers to charge lower prices.
The city of Cortez is hoping an appeal to the FBI will work.
CORTEZ — The sheriff's office of Montezuma County, of which Cortez is a part, has had to reduce its mileage patrolling.
When the price of fuel tripled in September, officers were told to drive no more than 100 miles per day per patrol, not including service calls.
Deputies are to allow their vehicles to idle less and to stay in one location longer.
Response to crime will not be reduced.
At the suggestion of a citizen, the sheriff is trying to improve fuel efficiency by installing an air chip on the bottom of some fuel tanks that he hopes will increase mileage by 17 percent.
The chip emits a magnetic-like energy field that is supposed to neutralize the toxic elements of petroleum and increase octane and oxygen energetics, reducing smog and giving better car efficiency.
DENVER — After going down for awhile, fuel prices are on the rise again throughout the state.
Convenience stores are using a variety of gimmicks and employing creative tactics to keep their customer base.
The On the Go Convenience Stores Inc. teamed with the Colorado Lottery to offer a $1 scratch ticket with the purchase of 10 gallons at one store.
ConocoPhillips went the celebrity route. The Colorado Avalanche and Denver Nuggets agreed to send team members for autograph sessions at designated stores through March. Four tickets and two parking passes to a game are part of the promotion, plus Conoco in-store specials.
Consumers are continuing to use internet best-price websites and opting for smaller cars. And in one area they are climbing back on the bicycle.
The city of Colorado Springs reported city sales figures show that bicycle sales that had been in decline the last four years went up thirty percent in 2005.
The city said improved trail and bike paths factored in as well as the rising price of fuel.
EAGLE — It pays to go with the times.
When a Taco Bell left the Eagle Convenience Store, the store surveyed its customers and decided to go upscale.
It recently opened the Hawaiian Coffee and Smoothie Cafe and Dukes Dogs.
Gourmet tropical coffees are part of the fare at the full espresso bar. Customers can also have smoothies and gourmet hot dogs, bratwursts and Polish sausages. A drive-up window accommodates those in a real hurry. This type of service was not available locally until now.
Store operators said they try to be on the cutting edge of products, design and technology, but know they have to have the best customer service to go with it.
GOLDEN — More and more people are jumping on the alternative fuel bandwagon in Colorado.
Coors brewery has partnered with Merrick & Co. to use beer waste to process ethanol.
That caused at least one internet blogger to joke that now you can go to a gas station and request them to "Fill 'er up with Coors."
The brewery expects beer waste to help produce 1.5 million gallons of ethanol.
It is sold under a contract with Valero Energy Corp., which distributes it to Diamond Shamrock stations in the state.
DENVER — BioEnergy of Colorado, the state's largest biodiesel manufacturer, is expanding.
It expected to have up and running in February a second plant that will increase production capacity by 50 percent. The capacity until now was 10 million gallons.
Company officials said it shipped 2.5 million gallons last fiscal year, mainly to local trucking fleet owners, but expect demand will increase dramatically as people begin realizing the benefits.
Not all are convinced of those benefits.
They say biodiesel turns from a liquid into a gel in extremely cold weather and clogs filters.
The Jefferson County Public School system had many of its buses using a blend of biodiesel slow or stall during a recent cold snap.
LONE TREE — K & G Stores Inc., which recently purchased 31 gasoline outlets from British Petroleum in BP's sell off of Colorado interests, has signed a contract agreeing to extend a service contract with Temple Texas-based McLane Company Inc. in an effort to aid expansion.
K & G is a privately-held company which owns or operates 63 corporate locations in Colorado and Oklahoma and multiple dealer locations in Colorado. The firm has Shell MSO and Conoco convenience stores.
"McLane has helped grow our business with good response, good merchandising and overall good service," said Michael Haynes, vice president of sales and operations for K.& G.
K& G plans to launch creative new programs this year to appeal to the customer who wants more than the same old products.
BOULDER — Oh, the headaches of a car wash owner.
Tony Kovaleski of Denver TV Channel 7News wondered how many people were missing change from their cars after a wash job.
The investigative reporter and his colleagues put hidden cameras in some car washes to see what happened. The project didn't take long to bear fruit.
Almost immediately the hidden cameras caught one guy stealing 50 cents; another 75 cents.
Small change, but it is sometimes much more, the reporter found, when perusing police reports.
One man who left his wedding ring in a cup holder found it gone when he returned to the car wash. "Probably the hardest part was telling my wife," he said.
Another man lost his Rolex watch, left in the center console. The watch was valued at about $7,200.
Investigator Kovaleski and co-workers put coins and cash inside a cup holder, a purse and a handful of obvious spots, inside one sport utility vehicle all totaling $240. They placed hidden cameras on the dashboard in one car, above the cup holder in another, and one in the back seat inside a stuffed animal in another. Still another camera was placed behind tinted glass in a van parked across the street.
One car wash employee played it cool. With one hand on the vacuum, his right hand made a smooth move, grabbing three $5 bills from a purse, all without stopping working.
A hidden camera with sound at one location picked up an employee saying, "Man, this homebody has got cash all over the place." But he didn't touch it. Neither did his coworkers.
In fact, in nine of the fifteen car washes tested, employees only cleaned the car.
But others ignored the risk to grab even a little change.
Two employees worked as a team. The first digs in, grabbing a large handful of quarters in a cup holder, and a few minutes later a second guy also digs in. Between the two, they grabbed $6.25 in quarters.
Another pair worked it like this: one with the vacuum reaches for the cash inside a purse, then puts it back. Later he slides the purse to a second guy who grabs bills and coins totaling $16.25 from the purse.
A deputy district attorney said, "These are crimes of opportunity. If they have the opportunity, they are going to rip you off. Some of these guys are not even pretending to clean the car."
Employers who viewed the tape took immediate steps to correct the problem but said it is difficult to tell who will steal and who won't. They agreed the problem needs to be addressed if it is that pervasive. But they urged customers not to make it easy for thieves.
Originally published in the February 2006 issue of the O&A Marketing News.
Copyright 2006 by KAL Publications Inc.
Serving the 13 Western States, the World's Largest Gasoline, Oil, Fuel, TBA and Automotive Service Market