Gasoline station owners are beginning to get back some of the business they lost as the price of fuel continues to drop in Colorado.
The cost of a gallon of unleaded gasoline fell below $2.50 in November, and continues to drop, allaying fears that two hurricanes would send prices soaring to $4.
Retailers are still pondering why the price got over $3 in the first place.
"I really don't understand it," said Judy Roberts, manager of Stub's Gas and Oil in Wiggins. "It hurt the city's economy a lot." The station is now charging $2.39 a gallon. "We are getting people back up and on the road," said Roberts.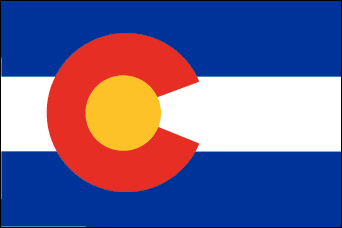 For the Sav-O-Mat in Fort Morgan, the drop in price came as a life saver. The station just put in new gasoline and diesel pumps and is charging $2.37 per gallon for regular unleaded.
"The lower prices have really helped us to maintain our goal of selling the cheapest gas in town," said manager Barbara Parrish. She predicts business will pick up dramatically.
Prices statewide for regular unleaded gasoline are running from $2.23 to $2.39. In one area there was a 93-cent drop in price in one week.
Most stations in Colorado Springs were selling in the $2.20 to $2.29 range. Denver was averaging $2.09. The decrease is like an early Christmas present, station owners say. They predict more people will be traveling greater distances.
But farmers are still suffering, said Ben Weitzel, manager of M & M Co-op in Brush.
"The price for fuel is still way too high for agriculture," he said. "They are at least a dollar higher than last year." With fertilizer costs having tripled from a year ago, "the lower gas prices aren't enough to increase or even improve operations. All we can do is try to maintain what we've got."
But some weren't affected much when the price rose.
Jackie Miller, manager of the Loaf 'N Jug in Fort Morgan, said business there has stayed pretty much the same through the crisis. "Things are good," she said.
Some Loaf 'N Jugs in the state kept afloat with promotions, including allowing motorists to enter non-winning lottery tickets in a contest where winners received $50 gas certificates and 50 lottery tickets. A total of $2,000 in gas certificates were given away.
For other retailers the location of their businesses saved them during the spike. The Phillips 66 Station in Sterling is one of those stations — it is located right off the interstate.
A Conoco Outpost and Mini Storage in Fort Morgan is also right off the interstate but construction on Barlow, its access road, has made a bad problem worse for the station. While other retailers are hoping for prices to return to normal, managers there need to see the construction finished before they can begin to recover.
U. S. Rep. Ken Salazar (D-Colo.) has introduced a bill he hopes will reduce the country's dependence on foreign oil. The bill calls for promoting development of bio-refineries and creating a fuel economy testing program for heavy duty vehicles.
"I want to push toward the creation of an entire fuel efficiency program where vehicles have great fuel mileage," stated Salazar. "We need to make a major investment in renewable fuels, promote bio-refineries and ethanol," he said.
Biodiesel development is gaining ground in Colorado where the mountainous area means traveling longer distances to work. Higher costs of fuel delivery to stations translates into consumers paying more at the pump.
One of the companies involved, Rocky Mountain Biodiesel, has been shipping most of its product out of state, but is planning to market more in Colorado. It is buying the American Pride Gas Station in Berthoud, where consumers can buy a blend of biodiesel as well as ethanol.
Three ethanol plants are being constructed, one each in Sterling, LaSalle and near Windsor, which will produce about 138 million gallons of the fuel per year.
DOVE CREEK — A committee of farmers, diesel-fleet owners and chemists have completed a feasibility study to determine whether a biodiesel product plant would be sustainable in the Four Corners area of the state.
A new business park in Dove Creek has been recommended as the site for the facility.
Jeff Berman, a feasibility consultant for San Juan Biodiesel, said Dove Creek would be a prime location to construct a biodiesel plant. He pointed out that It is close to oil seed crops and there are over 160,000 acres of cropland in Montezuma and Dolores Counties.
The City of Durango and Durango Mountain Resort consume much of the 25 million gallons of biodiesel used in the region each year, officials said.
WESTMINSTER — Blue Sun Biodiesel has expanded and moved its headquarters from Fort Collins to Westminster.
The firm also expected to have a retail pump in Fort Collins by the end of November. It will be located in the downtown area at Team Petroleum.
COLORADO SPRINGS — Gasoline stations, already plagued by fuel theft, saw a marked increase in crime as the price of gasoline climbed. And they took action.
Dragomir Ciorosian, who owns three BP gas stations in the area, had a 75-percent reduction in theft in one month as he shifted to prepayment after 6 p.m.
Some customers don't like it, "but most understand," he said.
Convenience store owners say they are reluctant to shift to pre-payment because it takes away some of the "convenience" that is their edge in the market, reduces sale of other merchandise, causes many not to fill up, and, in some cases, even to go elsewhere.
Many gasoline stations here have finally installed security cameras to enable employees to see license plates and have videotaped proof of drive-offs to prosecute.
Because the gasoline theft problem is so common police do not respond to the scene but will follow up and arrest the culprit if the station has proof. "That often leads to an arrest," said Lt. Rafael Cintron, spokesman for the Colorado Springs Police Department.
With retailers heightening protection of their goods, thieves are turning to siphoning off gas from the tanks of car owners. That, in turn, has led to a booming business at auto parts stores that sell locking gas caps.
DENVER — BP sold 50 of its 100 gas stations in October to K & G Petroleum and terminated contracts with 72 individual gas stations that sold the BP brand in the state.
Three stations of the in the Colorado Springs area will host a new name and look this month.
BP had announced earlier that it was withdrawing from the state to concentrate on states where competition was less fierce.
K & G Petroleum, based in Lone Tree, CO., has been operating in the state for 15 years. It has 17 stores in the Denver metro area selling under the Conoco brand. It will continue to operate the stations as stations and to retain many of the 250 employees.
"We have always been interested in growing our business, and this was a tremendous opportunity," said Byron Cook, business development manager for K & G. "BP had good locations. They aren't run-down or shabby."
COLORADO SPRINGS — The Hub Car Wash and Diner celebrated its third anniversary recently with '50s style music by Graceland and Elvis, Magic Man, and a display of classic cars.
The operation has been highly successful from the day it opened its doors, management said.
Originally published in the December 2005 issue of the O&A Marketing News.
Copyright 2005 by KAL Publications Inc.
Serving the 13 Western States, the World's Largest Gasoline, Oil, Fuel, TBA and Automotive Service Market