DENVER — Representatives of the gasoline industry denied there has been price gouging in Colorado in a meeting with state legislators threatening to take drastic action.
Rep. Gwyn Green, who attended the meeting with House Speaker Andrew Romanoff, said she was planning to introduce legislation in the next session of the General Assembly that would penalize anyone taking advantage of a possible shortage of gasoline by raising prices. The price gouging statute would be based on a price cap.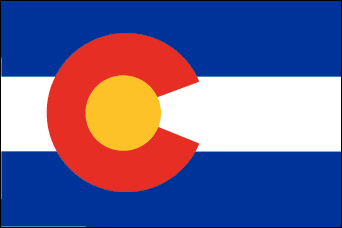 But oil industry representatives said that would not work in Colorado because retailers get most of their gasoline from out of state, making it difficult to determine wholesale prices. Green then said she is looking at a broader definition that would require the Governor to declare a state of emergency and punish retailers who set unconscionable prices.
Twenty states have laws prohibiting price gouging, but Colorado does not.
Roy Turner of the Colorado-Wyoming Petroleum Marketers and Convenience Store Association said, "I don't believe price gouging is going on here." He said the industry itself was quick to investigate when consumers complained that a gasoline station in Golden was charging more than $4 a gallon for regular unleaded. It turned out that the retailer was disgruntled and no longer wanted to sell gasoline, Turner said.
Steve Douglas, an executive with Suncor Energy, said it took four days for prices to rise after Hurricane Katrina and during that time the retailers had to absorb the price increases they encountered. It would take time for prices to go down to pre-hurricane levels as retailers try to recoup those increased costs, he said.
Douglas also said, however, that if Colorado adopted a reasonable law against price gouging, the gasoline industry would not have a problem with it. Price gouging gives the whole industry a black eye, he said.
COLORADO SPRINGS — The high price of gasoline is causing some motorists to bypass premium gasoline when they fill the tanks of their cars.
At this writing, premium costs averaged $3.32 a gallon. Midgrade was $3.18 and regular $2.97.
Roy Turner said about two percent of gasoline bought in Colorado is high octane premium, a decline of eight percent since the latest gasoline price increase. About 20 percent of gasoline sold before the price jump was midgrade, and now it's fallen to eight percent, he said.
Meanwhile, the sale of regular gasoline increased from 70 to 90 percent.
Stan Dempsey Jr. of the Colorado Petroleum Association said, "We've had a run on regular gas, and there have been some supply problems, but for the most part we have kept the pumps supplied."
An owner of a Mercedes-Benz asked her mechanic if she could drop from premium to midgrade. He said yes. "My car runs fine," the owner said, "But it's still not inexpensive. I'm paying $40 to fill my tank instead of the $25 or so that I used to pay."
Gasoline industry retailers are speculating the situation will worsen in the wake of Hurricane Rita and prices may even reach $4 a gallon of regular unleaded.
Experts were warning owners of some cars to keep the octane levels high, especially if they have a turbo or supercharged car, a high compression engine or an engine that is computer-controlled. Low octane can damage the car.
"We've had a lot of customers ask what kind they shoud be using," said Doug Decker, service manager for an auto dealer that sell and repairs Volkswagens and Subarus. "They joke that they want to change to diesel, but of course that means putting in a new engine."
Motorists should know what kind of engine their cars have before deciding which octane to use, said Mark Weiner, president of Concours Cars of Colorado. "The bottom line in choosing fuel is don't be penny-wise and dollar-foolish by using the wrong grade," he said he warns customers.
Steve Differding, service manager of Mercedes-Benz of Colorado Springs, said many of his customers have gone to midgrade. "I tell them if they see any adverse performance, they should go back to the higher grade. Me, I put super unleaded in my cars because it feels good mentally that I'm putting the best thing in my cars."
Motorists in Colorado's high altitude might be able to downgrade their gasoline because a cubic foot of air here is about 20 percent less dense than at sea level. When an engine goes through a combustion cycle, there is about twenty percent less pressure.
YUMA — You don't expect to see men in laboratory coats on the eastern plains of Colorado scooping up, well, cow manure. But a new plant here will use a huge quantity of the stuff for power.
Panda Energy company officials say a $120 million plant will use manure to produce methane, which will be burned to make steam to cook corn kernels. The fermented corn mash yields ethanol.
Todd Carter, president of Panda Development Group, a unit of Panda Energy, said using manure instead of fossil fuels will save the equivalent of a thousand barrels of oil a day. The plant is expected to use most of the cow manure produced in Yuma County.
COLORADO SPRINGS — It isn't just the commuters who are complaining about the high price of gasoline. Especially hard-hit are those who make or receive large deliveries or provide transportation for others.
Taxi drivers, for instance. Cab driver Roberto Aragon said the surge of gasoline prices "is as bad as it gets. It's killing us."
Aragon said some days cab drivers can't afford to fill their tanks. "We get a fare, get a tip, get some gas," he said. "I told my wife no more bingo, and we've gone from hamburgers to hot dogs."
To save gasoline, the cabdrivers don't use their cars' air conditioning, and they rarely cruise looking for fares now. Aragon worries about what will happen after the latest hurricane and this winter when seasonal tourism fares dwindle.
"It's gonna be rough," Aragon said. "Gas high, heating bills high, business down. I'm not looking forward to it."
Yellow Cab Co. of Colorado Springs has petitioned the state Public Utilities Commission for a six-month 50-cent per trip increase in fares, said Fred Hair, general manager. The last temporary surcharge of 40 cents was in effect for five months in 2004. The last permanent increase was in 2003 when the trip "flag drop" minimum increased to $2 from $1.60.
The company's 65 drivers usually make about $61.95 a shift, plus tips, but gas prices knocked that down to $53.40, Hair said. He said the proposed fifty-cent hike for each trip is unfair to those going a short distance. "But what can you do?"
Carefree Heavy Haul Inc., which delivers equipment such as backhoes and loaders to construction companies, is reeling. Owner Scott Saunders said, "It's pretty crazy. Our six trucks burn 140 gallons per truck per day. When prices go up thirty cents in two weeks we have no choice but to pass some of that on to the customers." He has had to raise prices twice this year.
Real estate people here are following the lead of their colleagues in the Denver area and not running house hunters around to every property available.
Even social service organizations such as Silver Key, which has a Meals on Wheels and transport system for the elderly, are feeling the pain. "Every penny that gas rises costs us $600," said John Morse, president. The agency's 12 buses and 12 minivans clock more than 600,000 miles a year. "So the twenty cents in February means it will cost us at least an additional $25,000 this year," said Morse. "We had been paying $1.75 a gallon for gas last year, and I estimated $1.95 this year. I missed it by a country mile."
Meals on Wheels is losing volunteers who pay for their own gas to drive food to needy eldery residents. "We've had some volunteers leave," Morse said. "They don't say it is because of the gasoline prices, but I think some if it is that."
Silver Key suggests a $3 donation from riders but receives about $1.50 on average. The fees must remain voluntary for the service to get federal subsidies.
DENVER — At the middle of September consumers thought things should have been looking brighter. Wholesale gasoline prices were down an average of twenty cents a gallon nationally, supply was up, and reserves were coming from Europe. But regular unleaded hit a new record at $3.014. That led to gas price-fixing accusations.
"I think what we're seeing," said AAA spokeswman Mary Greer, "is that station owners were trying to do a cost average based on how much gasoline they bought at higher prices and still had on hand."
She suggested that oil industry officials might be keeping prices at a high level to reduce demand until full supply levels were reached again. She said the traditional 30 percent price drop after Labor Day might still happen, but likely at a much later date, especially after Hurricane Rita takes its toll on prices.
COLORADO SPRINGS — Forget the old fashioned way of stealing gas by sticking one end of a hose in a gas tank and sucking on the other end. Thieves in Colorado have grown more sophisticated.
Locking gas caps and mouthfuls of gasoline have discouraged the siphoning methods of stealing. Now, thieves have learned to simply drill holes in the gas tanks.
Colorado Springs police officer Jim Stinson said he hasn't witnessed a gas theft, but he thinks he has found the evidence: puddles of gas and a hole drilled in a tank. Stinson was dispatched to a parking lot to check out a suspicious scene. A strong smell of gasoline came from a Jeep Liberty. Gasoline was spilling from a hole in the tank.
There was evidence that two other vehicles lost gasoline through holes in the tanks. The two had been driven away, but they left behind two puddles of gas. "Anything for a three-dollar gallon of gold," Stinson said. "It looks like it might turn into a pattern here. People look for ways to steal gas, whether it's driving off from the pumps or siphoning."
Drilling a hole into a plastic or metal gas tank sounds dangerous but usually isn't," said Colorado Springs Fire Marshal Brett Lacey. "Using the correct equipment, it would be relatively easy to drill into a gas tank with a low risk of flames."
Stinson suggested motorists keep an eye open for "anyone walking around with a drill and a bucket."
Originally published in the October 2005 issue of the O&A Marketing News.
Copyright 2005 by KAL Publications Inc.
Serving the 13 Western States, the World's Largest Gasoline, Oil, Fuel, TBA and Automotive Service Market