DENVER — With promotions and artificially low prices, supermarket and discount store chains continue to make inroads in the gas retailing business in Colorado, driving many of the independents out of business.
"Our fuel centers are a growing part of the business, and we are very happy with their success," said Bernice Greaser, director of supermarket petroleum sales for King Soopers and City Market, divisions of Kroger Company.
But Gary Moore, owner of Ray Moore Tire & Petroleum Service Inc. in Montrose, typifies the independent gas station owner who doesn't find times so good. His company had to quit selling petroleum in 2003 after City Market entered the market with lower prices.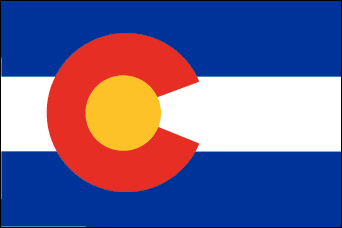 His father, Ray Moore, bought the station in 1966, and son Gary says, "I started pumping gas on this corner when I was nine years old. It's hard. You put your whole life into something and then watch it go away."
He and another Western Slope gasoline station owner have filed suit in U. S. District Court alleging City Market is selling well below wholesale cost.
Greaser denied they are taking a loss.
Both King Soopers and Safeway routinely offer gas at a three-cent-a-gallon discount to customers who agree to use special cards that track shoppers' buying habits. They also offer additional savings during promotions that reward customers based on how much they spend per visit or per month. Sometimes the discount amounts to seven cents a gallon lower than other merchants.
King Soopers sells gasoline at 40 of its 140 stores in the state. Safeway is not far behind with gasoline offered at 38 of its 122 stores.
Albertson's does not divulge its share of the market.
Supermarkets' sale of gasoline is increasing by about 20 percent a year, according to Energy Analysts International Inc., a Westminster, Colo.-based consulting firm.
Convenience stores are hurting too.
"It's changed the landscape," Jeff Leonard, a spokesman for the National Association of Convenience Stores, was quoted recently as saying. "They're competing for the customer that is shopping for price, not convenience."
Gasoline prices hit an all-time high in Colorado in August at $2.30.4 a gallon.
The lower prices offered by the discounters have attracted drivers like Robert Hawkins of Colorado Springs who says he drives six miles out of his way to get the discount at Safeway.
Dean Kelsey of Colorado Springs says he doesn't buy groceries at Safeway but got a Safeway card to buy gasoline. "I plan my trips around it."
The idea, of course, is not so much to sell gasoline, as it is to get customers into the supermarkets where they will spend the kind of money that makes a big profit for the stores.
"The grocery stores use the coupons and discounts to suck people in," said Denny Lauer, owner of Acacia Park Texaco in downtown Colorado Springs.
The independent must find a niche to survive, he said. His niche is servicing vehicles. He also uses coupons and discounts to lure customers. "If we get a gasoline customer, there is a good chance they will become a service customer."
But he can't compete on the same scale and he says, "For the little independents like me, our days are numbered."
DURANGO — Three new car washes will open soon in this small city of 15,000.
"It's a community that has been under-served by car washes," said Craig Arnvine who will open a car wash at 24th and Main. "It just goes along with the natural growth of the area."
He plans a 70-foot-long car wash capable of washing 70 cars an hour. The Durango Rapid Wash will clean, wax and dry. There will be a vacuum station on one side and a doughnut store on the other. The old gas station on the site will be demolished to make way for the car wash.
A water reclamation system will help conserve and reduce up to 55 % of water usage. Dryers at the end of the car wash tunnel will face Main, reducing noise to adjacent residences, he said.
"It's completely different from anything that is in town. It's geared for the Durango marketplace," he said.
Tom Wege and Jason Lum are planning to open a Quick Clean Car wash later this year near the western city limits. It will have five self-wash bays and one auto-wash bay with spinning brushes.
They hadn't expected competition but say it doesn't worry them. Being located next to a gasoline station on a major highway will give them an edge, they believe.
The third car wash will be the Animas Auto Spa, a three-bay automatic wash just south of the Big 5 Sports commercial building. Construction has begun.
A sign says it will feature state-of-the-art equipment and a water reclamation system.
GLENWOOD SPRINGS — Former NBA star Dennis Rodman came to town to do good, but he just kept getting into trouble.
He was ticketed twice while driving his gold and black Lamborghini in a charity race, was involved in a minor accident, and then was accused of trying to steal a cowboy hat from a service station.
"It was just that kind of day," said Rodman. He called the hat incident a "misunderstanding."
He was participating in the 3,000-mile Bullrun USA 2005 race for charity with celebrity drivers when he stopped at the gas station. He went inside to prepay, tried on the hat and said he liked it, then got involved in autograph signing. He put $20 on the counter and left with the hat.
"Unfortunately $40 worth of gasoline was put into the car, and there was the cost of the hat to consider," Police Chief Terry Wilson told the local paper.
Rodman said the clerk gave him the hat. The first that he knew he was in trouble was when he heard about it from the media.
"If they want me to pay for the hat, I'll pay double for it," he was quoted as saying.
He said he has not been contacted by authorities.
DENVER — There was the flap over the cost of a state vehicle's $600 "oil change."
An audit uncovered the cost which some politicians jumped on as exemplifying excesses in state government.
Colorado doesn't have a budget crisis, they pontificated. The state just spends its money foolishly.
But the whole thing fizzled when Scott Madsen, deputy director of the Division of Central Services, explained that the vehicle was a 1999 Sterling semi tractor, which needed 10 gallons of oil, five new filters and inspection of numerous brake pads.
The vehicle was in Fort Morgan, Madsen said. The state could have saved about $10 by driving it 90 miles to Denver to a Department of Transportation service center, instead of having it serviced locally at a private station.
The air filter alone for such a big vehicle cost $95, he said, the oil only $88.
"We are not going to have someone drive 90 miles to save $10," he said.
SILVERTHORNE — The Town Council approved preliminary plans recently for Kum & Go to build a six-pump gasoline station and convenience store on Smith Ranch.
The Iowa-based company's plans include a 3,000-square-foot wooden convenience store with a pitched roof, stone accents and sporting the company's bright red sign.
Five gasoline dispensers and one diesel dispenser will be covered with a flat-roof canopy shingled similarly to the convenience store.
Ordinarily the station would have a showy red canopy cover but the firm agreed to tone it down to fit in with the mountain environment.
One Council member, however, expressed some concern about a store open 24 hours a day attracting the wrong crowd.
But developer Neil Broderick said of the company's 430 stores, only about half a dozen aren't open round the clock. "Those are in small rural towns in Iowa where even the hogs are asleep," he said.
COLORADO SPRINGS — Life at local gasoline stations is never dull.
Police shot and killed a parole violator at a Diamond Shamrock station in August.
They got a tip that Rodney Erwin, 20, who was accused of pulling a gun on his parole officer and fleeing, would be stopping for gasoline at his favorite station that night.
They laid in wait until Erwin showed up. When he was confronted by police, Erwin pulled a gun, officers said. Erwin and was shot once in the head and twice in the chest by a SWAT team member. He died the next day.
FORT COLLINS — If it isn't car-jackings or shootouts, it's those out-of-control drivers.
Employees at a Shell gasoline station had to run for their lives when a high speed police chase ended at their curb, with a car ripping off the station sign on the brick wall and bursting into flame.
"Some of the bricks flew like 40 feet from the gas station and some went through the windshields of the cars that were pumping gas," said a Colorado State University student who witnessed the crash. "The side of the gas station was burnt."
The object of the chase, a 17-year-old male and his passenger, Martin Barron of Evans, fled the scene. They were arrested a block away.
PUNKIN CENTER — A general store and gas station occupying just a small spot on a rural dirt road was an unlikely spot for a gun battle in 1941, but a gasoline station owner made it his last stand against the criminal element.
Sixty-seven-year-old Howard Stevens bought the station from his brother, Sears Stevens, who had no trouble with thieves and killers. When he took over, the station's remote location, 80 miles north of La Junta at the intersection of what is now Highways 71 and 94, had begun to make the business seem like an easy target.
First Stevens was shot by one of two young men whom he had provided with warmth and food on a cold winter night. Then the place was burgled while he slept.
He was slugged in the head with a blackjack and robbed again. That's when he started packing a gun.
Punkin Center was built around 1930 by Sears Stevens. The store was painted a bright orange, which prompted Mildred Stevens, Sears' little daughter to comment, "It looks like a big punkin." So while it was advertised in the local papers as the Orange Front Filling Station, the store became known as Punkin Center.
A lifelong bachelor, Howard Stevens, was described at his death as "a man of quiet disposition, good habits and he attended strictly to his business. He was hardly ever absent from the station where he had sleeping quarters."
The first robbery happened in 1930 when two young men rented one of two small cabins on the place built to accommodate travelers. It was winter, and Howard invited them inside where it was warm. He even fed them supper. After supper one of the two left, saying he was going to bed. The other stayed.
Once outside the first youth fired three shots at Howard through a window. One bullet entered Howard's shoulder from behind and two other shots embedded themselves in a wall. Howard, though wounded, managed to grab a rifle and hold the second youth at gunpoint.
He forced the youth to treat his bullet wound with turpentine, then marched him one and a half miles east to the Monroe house. From there they went to the Alex Matheson ranch to call the sheriff.
Howard was taken to a doctor in Colorado Springs, and the robber was taken to jail.
The first youth walked north across the prairie all night and hid in a hay loft at a ranch. Finally he stole a horse and saddle and rode north where police found him burrowed in another hay stack.
In 1937, Howard was sleeping like a log in his upstairs bedroom when someone took advantage of a broken window to enter the store. Howard was slugged in the head with a blackjack, his hands were tied behind him with his socks, his legs bound with electrical wiring.
His niece, now married, found him the next day when she and her husband were en route to Limon.
"He had a terrible black eye," Mildred said. "We presume they were trying to get him to tell them where there was more money, but as far as I know there wasn't any more." The robbers got away with about a hundred dollars."
Howard was undaunted by the two attacks, and he continued running the store and gas station until the last holdup in 1941 when he faced down two robbers in a battle that cost him his life.
His killer was Alfred Madson whose rap sheet dated back to 1935. He was jailed after he stole corn, cigarettes and a WPA check from a neighbor. He did time at the Colorado Industrial School at Golden, the state reformatory at Buena Vista, the state penitentiary at Canon City and federal prisons in Nevada, Oklahoma and California.
He was set free shortly after his 23rd birthday and headed for his parents' home in La Junta, vowing to be a good citizen. He got a job at an ice plant, loading produce into boxcars. But then he met up with an old friend, Frank Madill, a 27-year-old machinist, and it wasn't long before they were back to their thieving ways.
They burglarized service stations and cafes and hauled away slot machines and cigarettes. Then they spotted Punkin Center.
Howard Stevens was in bed when the horn from a borrowed 34-Ford sedan woke him up. He got up, slipped on some clothes and went outside with a flashlight and his gun in his pocket.
After his arrest, Madson told this story: "Stevens unlocked the pump and set the gas cap on the rear spare tire. Madill told Madson to get out of the car and stick him up."
"I walked around back and watched the old man put the gas in. I started to pull the gun out of my pocket and he saw me. He dropped the gasoline hose and jumped back about three steps, starting to take the gun out of his pocket.
I told him to 'Stick 'em up,' but he didn't act like he was going to obey.
It looked like his gun was just about out of his pocket. So I shot him twice."
Stevens grabbed his chest and staggered toward his store. Said Madson, "As he stepped into the door sill, he turned facing me. I saw his right arm coming up, so I told him, 'Hold it.' I saw him move back, so I shot again."
A bullet ricocheted off the door casing, smashed through a soda can and lodged inside a tin of potted meat.
But Stevens once more raised his .45 and squeezed off a shot before he fell to the floor.
Madson was arrested four weeks later at the Otero County Sheriff's Office where he went to bum a dollar. It was a gas cap that did him in.
A rancher found the unusual cap, of a locking variety with unusual ornaments around the edge, and it was traced to Madson's father from whom he borrowed the car to commit the robbery.
Madson was sentenced to life. He was released on parole at one point but went back in on another murder charge and at his death in 2003 at 85 was the oldest convict in the state penitentiary system.
Punkin Center survived as a town of now 5,000 people, but the store and gas station did not. Sears Stevens sold the property to Ralph Haddock in 1944 who operated it until selling it nine years later to Veryl and Mary Storey.
The Storeys intended to continue the business, but the store, house and garage were destroyed by a fire. The Storeys said they intended to rebuild but they never did.
The pumps and storage tanks from Stevens' station were sold to Ralph Book who moved them to his business in Rush.
Originally published in the September 2005 issue of the O&A Marketing News.
Copyright 2005 by KAL Publications Inc.
Serving the 13 Western States, the World's Largest Gasoline, Oil, Fuel, TBA and Automotive Service Market