DENVER — 7-Eleven plans to turn most of its 232 stores in Colorado into franchises, the Dallas-based company announced here.
Colorado was among only three states where stores were company-owned. The others are Texas and Florida. The 32 stores that are excluded are mostly in remote areas or in areas where a lease is nearly up or stores are used for training.
"This effort is in keeping with the company policy of dividing each of our eight divisions into a mix of franchise and company-operated stores," said 7-Eleven spokeswoman Margaret Chabris. 7-Eleven owns or franchises 5800 stores in the U. S. and Canada. Franchisees share profits 50-50.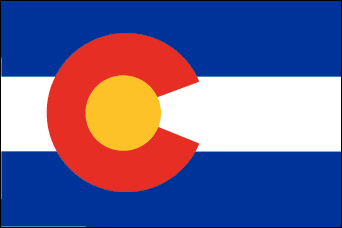 The Colorado stores were first offered to store managers. Twenty-four managers accepted and are in the process of qualifying for the purchase. The remaining 176 stores are being offered to the public.
The average investment is about $118,000, 7-Eleven officials said, although that amount can vary depending on the location. It covers a store's inventory, supplies, business licenses, permits, bonds, cash register fund and the franchise fee of about $45,000.
7-Eleven will provide the land, building, equipment and a turnkey operation. In addition, the chain has promised major upgrades where needed. In the Colorado Springs metro area, where 32 of the 48 stores will be franchise-operated that will mean a commitment of "hundreds of thousands of dollars," Chabris said.
An average 7-Eleven carries around 2,800 items and averages $3,000 in sales a day, the company said.
DENVER — BP is pulling out of Colorado to focus on operations in states with less competition.
The London-based firm has about 100 BP-branded retail sites in Colorado, of which one-third are company-owned. The rest are owned by independent and regional oil companies.
Competition among gas retailers in Colorado is fierce. In the Colorado Springs area alone, BP must not only compete with widely recognized names such as Diamond Shamrock, Conoco, Shell, and Sam's Club, there are 48 7-Eleven stores selling gasoline, and major grocery chains are scrambling to dive into the market. In recent years three of the seven BP operations in the city closed.
It is already hard to find the BP brand. Diamond Shamrock outnumbers BP two-to-one in the state.
BP is talking with potential buyers and hopes to have all its Colorado interests sold by 2006, officials said.
About 320 people are employed full or part-time at company-owned stations and several hundred more work at other BP-branded stations in the state.
DENVER — The Diamond Shamrock name will be replaced by the Valero name on 25 stations in Colorado Springs next year.
The changeover is being done in increments. By 2007 Valero intends to have its name on all 2,900 stations that sell its gasoline. To date 1,860 carry the parent name.
Only a fuel terminal near the Colorado Springs airport has used the Valero name in the Colorado area.
DENVER — For Colorado gas retailers, the Fourth of July was a mixed bag.
More people were traveling but for shorter distances because of continued high gas prices, according to the Colorado AAA.
"After not traveling for a while, people are eager to get out, but instead of one big trip, they'll go on three shorter ones," said AAA spokesperson Mary Greer.
And some, like John Hamling of Colorado Springs, told a reporter prices had completely changed his holiday plans. When asked what he planned on doing over the Fourth, he answered, "Absolutely nothing; gas is way too expensive." He couldn't even buy his usual fireworks, he lamented. "I'm spending all my fireworks money on gas."
Gasoline over the holiday was averaging $2.16 for self-service regular in Fort Collins and Loveland and $2.12 in Colorado Springs. In those cities last year it cost $1.95 and $1.88, respectively.
A survey late last year by AAA showed 42 percent of Colorado drivers had already changed their driving habits to reflect gas prices. If gasoline hit $3 a gallon, an additional 24 percent said they would alter their driving habits, but 16 percent said they would not change even if gas topped $4 a gallon.
LITTLETON — The major of this city came out to help celebrate the grand opening of a Kwik Car Wash on Belleview Avenue.
The city especially welcomes the car wash because it planned to use only environmentally safe organic soaps with no harsh or damaging chemicals.
GLENDALE — It looks as if an old historic landmark — a gasoline station built in 1936 and so spiffy at the time it was called The Streamline-Moderne Gas Station — will be saved when the city creates a new mini-park.
The Parks, Recreation and Community Services Commission has recommended that the city council approve a design of the 12,548-square-foot park that preserves and incorporates the former Richfield Oil Co. station into the park.
The commission originally leaned toward demolishing the station based on estimates that it would cost $500,000 to refurbish and preserve the station. A group of Adams Square business owners claimed the station was an eyesore, took up too much park area and the space would be better used for more parking for shoppers.
But the commissioners said recently they have changed their minds because the high cost of the project was based on a faulty estimate. They found the actual cost, including the station, would be about $37,000.
The preservation project had wide support from the community, including the granddaughter of the original owner of the gas station. Pat Salinas told the commission about her memories of the station, and she said, "I don't like everything being torn down to build bigger better things. We need to make an effort to show our kids and grandchildren where we came from."
Even the leader of the Adams Square business opposition finally retreated. Speaking of the new plans, he said, "If we had this rendering in the beginning, you guys would have broken ground already," stated John Cianfrini.
GLENWOOD SPRINGS — Garfield County has 11 hybrid vehicles in its motor pool and plans to add five more a year, according to County Manager Ed Green.
The county has eight 2005 Ford Escape SUV hybrids and three Prius automobiles. County officials are considering adding hybrid pickups.
The 2005 Prius in the fleet has averaged 46 miles to the gallon when driven over 150 miles, they said.
COLORADO SPRINGS — Even schoolchildren are getting on the alternative fuels bandwagon.
Six girls mixed up 80 gallons of biodiesel in chemistry class at City Academy in Salt Lake City and used it to fuel their school bus on a 500-mile trip to Colorado Springs and Canon City where they volunteered at an agency for the homeless, a Catholic peace camp and an organic farm.
The girls, 13 to 17 years old, are students at a progressive charter school. They painted the formula they used on the bright yellow bus. Their teacher did the driving, but they handled the fuel budget. They figured the cost of the fuel at 40 cents a gallon, most of which went to the purchase of methanol and lye.
They did burn up the entire amount in coming, but borrowed a mobile biodiesel lab owned by Colorado College to cook up a new batch of fuel using vegetable oil from the college cafeteria and a local candy shop.
LOCHBUIE — A shootout at a gasoline station just off Interstate 76 in Lochbuie ended in the capture of a California man and the death of his wife. The pair were suspects in the disappearance of a Lake Forest, California woman and her car.
A 40-mile police chase through two states preceded the shootout.
Arrested was Nicholas Vovos, 22, of Lake Forest. His wife, Deborah Sue, 39, was killed. They were wanted for questioning in the case of Carolyn Dunn Avdeef, 62, of Lake Forest, who was last seen by her family on June 15.
Law enforcement officials first spotted Avdeef's car near Laramie, WY., but it eluded them. Then an officer in Wiggins, CO, 40 miles north of Lochbuie, saw it the next day and took up the chase. Although police laid a strip of spikes to stop the vehicle, it went for six more miles on its rims before coming to a halt at the gas station. Shots were exchanged sending station employees and other drivers scurrying for safety.
Originally published in the August 2005 issue of the O&A Marketing News.
Copyright 2005 by KAL Publications Inc.
Serving the 13 Western States, the World's Largest Gasoline, Oil, Fuel, TBA and Automotive Service Market