DENVER — Gasoline prices in Colorado dipped to a two-month low just before the Memorial Day weekend but remained higher than the neighboring states of Texas and Oklahoma where you could buy a gallon of unleaded for under $2 a gallon.
In Colorado unleaded self-serve averaged $2.11 a gallon, down from a record $2.27 a gallon reached in April.
AAA Colorado reported the lowest average price was in the Boulder-Longmont area at $2.04 a gallon. Vail, which is a popular tourist destination in summer as well as in winter, had the highest price at $2.51.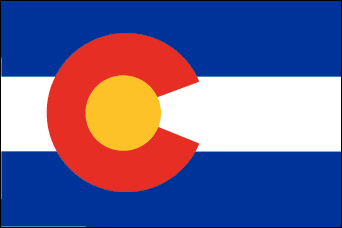 But experts predicted a dip to below $2 a gallon after the holiday.
"Supplies are plentiful, crude oil inventories are plentiful, and diesel fuel inventories are adequate," said Harlan Ochs, president of Acorn Petroleum Inc., a Colorado Springs-based distributor. "Those are indicators of the balance between supply and demand and give me some reason to think that prices may come down a little more," he said.
As long as oil remains near $50 a barrel, the price of gas probably will drift lower, said Mary Greer, AAA Colorado spokeswoman.
Bryant Gimlin, energy risk manager for Gray Oil, went a step farther. He predicted pump prices would resume a downward trend within a week of the traditional holiday hike.
Coloradans were traveling even at the peak of the gas price spiral. And they were taking or planning long trips. Alaska, California and Boston were among the top destinations, said Barbara Danger, manager of an AAA office in Colorado Springs.
The reasons are varied. Some have to travel. Pete Maldonado has to go to Kentucky if he wants to see his wife anytime soon. She is an Army sergeant about to be deployed.
Others, like retired hospice worker Cathy Petrovice, are just desperate for an out-of-state vacation. "I grew up here, and the city has gotten so big we just feel it's important to get away." She just returned from Branson, MO., and will set out again soon for a family re-union in New Mexico. She drives a motor home, which gets only 10 miles to the gallon.
Heather Barbish feels the same way. It bothers her that filling her SUV's tank costs $40, but she will go to Las Vegas for a family vacation. "We work hard all year and we need to get away and enjoy our family. So we'll just pay for it."
Ben Chase, a retired banker, said he just built the higher price of gas into his budget for a 3,000-mile trip he took to the Northwest. And he said he wasn't alone on the road. "Traffic was heavy. I think we Americans are so used to wheels that we will pay anything."
And everyone seems to be trying to get the best price now. As soon as the AAA opened a fuel price finder website to provide information on where to find the cheapest prices, based on credit card sales at 85,000 stations across the nation, it crashed. So many people tried to log on, it created a traffic jam.
Another website, gasbuddy.com, which relies on the reports of volunteers, was a huge success from the day it opened.
DENVER — A state legislator was trying to give relief to consumers and gasoline retailers when he introduced legislation in May that would allow voters to give a six-member legislative panel authority to reduce or suspend the state's gasoline tax for up to 90 days, but he encountered a huge bump in the road.
Colorado has a 22-cent tax on a gallon of gas that goes to the state's Department of Transportation to improve and repair highways. DOT officials claim Rep. Mark Cloer's proposal would slice $83 million from its highway budget which would have a devastating effect on the state.
Stacy Stegman, DOT spokeswoman, warned the Republican lawmaker it would mean a third of a project to widen I-25 through Cloer's home district — Colorado Springs — couldn't be built.
Cloer called that "absurd." He said the DOT wastes money. He said the Department spent $21,000 just to find a name for the I-25 project.
But if that roadblock wasn't enough, fellow legislators began voicing opposition saying it would give a few of their colleagues too much power.
"Something like the gas tax is just so critical to all 100 of us in the Assembly," said Sen. Abel Tapia (D-Pueblo). "I don't think a group of us should be given that type of authority."
Cloer said he doesn't understand his fellow legislators' objections. The Joint Budgeting Committee, the six-member panel that makes up the state's annual budget, would be the body to determine the size and duration of a gas tax decrease or suspension.
His proposal would "send a clear message that we up here are concerned."
And he added, "What's wrong with giving consumers a little relief?"
GREELEY — A car dealership found a way to help itself and the beleaguered motorist.
The Champion Hyundai dealership gave away gasoline to anybody who test-drove a vehicle there.
Employees were instructed to pump up to $20 in gasoline into the cars of those taking out a new or used vehicle for a spin during April.
"We were somewhat overwhelmed with the response," reports General Manager Matt Hall.
DENVER — A former trading manager for Western Gas Resources Inc., of Denver has been sued by federal regulators who claim he manipulated natural gas prices for his own profit.
The lawsuit was filed by the U. S. Commodities Future Trading Commission against Andrew Richmond. The suit states Richmond pressured his traders to report false data from Western Gas transactions to an industry-pricing index service in 2000 and 2001.
By increasing the spread between gas prices at two delivery locations, gas could be bought at the lower-priced location, transported to the higher-priced location and sold there for greater profit, the suit claims.
COPPER MOUNTAIN — A Conoco gasoline station was torn down but another is going up in the same spot with a Quizno's sub shop, a Starbucks and an information center.
Carlos Garcia, a spokesman for Copper Mountain Resort which owns the gas station, said the new Conoco is tentatively set to open Labor Day.
The Resort acquired the station in a foreclosure.
BRECKENRIDGE — This town wants a Kum # Go gasoline station and convenience store, it says, but it is using its clout as a high traffic area to demand it be the best looking one in the chain.
"Make sure it doesn't look like a gas station and bank in Longmont, Colorado, or Iowa," Town Council member Eric Mamula told Kum # Go in a meeting in April when the firm asked for the town to annex the four-acre tract, allowing the company to hook up to the town's water system.
That's quite a plum, town fathers said, and if that is allowed the project better look good.
The area is "one of the focal points when you come into Breckenridge and, frankly, now it looks like the devil," said Mayor Ernie Blake.
DENVER — Glitches in a new computer system that verifies winning lottery tickets caused headaches for gasoline stations and convenience stores recently.
Some retailers quit selling the tickets as delays in verifying winners led to long lines and flaring tempers.
Others kept going but experienced a severe drop in sales as word spread.
The new computers were installed by Scientific Games Inc., in 2,800 stores in the state. The firm, which has an eight-year contract with Colorado to run the machines, delayed putting the computers in when it first experienced problems in November.
Colorado Lottery officials couldn't immediately determine the loss in revenue. Spokesmen said ticket sales totaled over $400 million last year.
A lottery official declined to say whether the contractor would face penalties. She said the firm worked hard to restore the system.
At one Loaf 'N Jug in Colorado Springs, a second clerk was called in early to help with the long lines. A sign at the door warned that the lottery terminal was running "very very slow."
Frank Sissel, a regular there, quit buying after it took 10 minutes to verify one ticket.
"Everybody was mad at us," said clerk Codi Savage.
Kevin Gardner, a 7-Eleven spokesman, said clerks reported no drop in sales despite delays. He said the machines were unusable for up to seven hours at most of the stores.
COLORADO SPRINGS — Crime continues to plague convenience stores and gasoline stations.
A customer found an unconscious clerk next to an empty cash register at an Eagle Stop. He called police.
A suspect in two gas station robberies was caught last month when police recognized the car from an alert and surrounded the hotel where he was staying. Some hotel patrons were evacuated before police went in.
And, for a would-be carjacker, nothing went right. He didn't get the car because another motorist at the gas station where the crime was taking place saw him holding the woman driver at gunpoint and chased him away.
The thief managed to get the ID and checkbook of the woman, but when he and a female companion went to her bank to cash a check, they found the victim already there. She screamed. They fled.
A 90-mile-an-hour sheriff's chase ensued in which shots were fired at the lawmen's cars. Spikes that were laid in the road to stop the pickup punctured the tires, but the vehicle kept going.
Nine miles later, the pair abandoned the truck in an apartment complex and hopped over a wooden fence.
The area was cordoned off, school children on buses approaching were returned to school and a police helicopter and SWAT team arrived. Officers conducting a door-to-door search found bystanders unusually helpful.
They soon were able to nab 20-year-old Michael Evans and 19-year-old Danielle Park in an empty apartment.
They were cowering in a bathtub.
Originally published in the June 2005 issue of the O&A Marketing News.
Copyright 2005 by KAL Publications Inc.
Serving the 13 Western States, the World's Largest Gasoline, Oil, Fuel, TBA and Automotive Service Market