DENVER — With Colorado gasoline prices breaking another record in March, an oil industry spokesman warned lawmakers the worst may be yet to come and he said fuel retailers are suffering right along with the public.
Appearing March 24 before the House Transportation and Energy committee of the Colorado Legislature, Roy Turner of the Colorado-Wyoming Petroleum Marketers and Convenience Store Association said some retailers are rejecting credit cards to keep prices lower, others are selling below cost, and some face going out of business.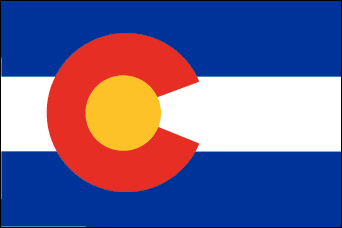 "The retailer is getting squeezed also," said Turner whose association represents those who sell 55 percent of the gasoline at 900 stores in the state.
The average price of gasoline in Colorado reached $2.125 for self-serve unleaded in late March, 10 cents higher than the previous state record of $2.02 set on May 29, 2004. The range was from $1.999 to $2.179.
The anger over prices reached a peak at the committee session when a legislator from Summit County confronted Turner asking why his constituents are paying more than drivers in Denver. "To me, what's driving that is greed," said Gary Lindstrom (D-Breckenridge). "I think that's virtually extortion. The only thing the guy in the station doesn't have is a gun."
Other legislators took up the cry wanting to know why the price even varies block to block along the Front Range.
Turner explained mountain residents pay more because gasoline has to be trucked over Loveland Pass, which adds about eight cents a gallon to freight costs. He said prices vary widely in metro areas on the Front Range partly because the price of gasoline they purchase varies daily and some stations are keeping prices lower by rejecting credit cards to save the 2.5 percent processing fee or even by selling below cost.
When Rep. Jim Welker (R-Loveland) praised membership clubs like Costco for helping keep prices lower, Turner responded that also drives some retailers out of business and "If we're concerned with our energy policies and where we're going, is it good to allow below-cost selling of gasoline on the street?"
Turner said prices in Colorado may hit $2.25 a gallon for self-serve regular by Summer because of the increasing price of crude oil.
But he did have one bit of good news for the lawmakers. He said he expects no major impact in Colorado from an explosion at a Texas oil refinery recently because Colorado has ample supply from pipelines from other states.
DENVER — As gasoline prices increased, an old problem became worse in Colorado: more people are driving off without paying.
In Boulder, fuel retailers reported they saw a marked increase in the number of drive-offs after the price of gasoline reached $1.99 per self-serve gallon.
In Denver, the problem reached such proportions that the police department established a website where retailers can report driveoffs online.
But getting results from reporting depends on the amount of information a retailer can provide. Police need the license plate, vehicle and driver description and need it as fast as possible, which is difficult for station staff to compile.
The Colorado State Patrol cooperated by placing stickers on some gas pumps warning that drivers can lose their licenses by driving off without paying.
Then there is the abuse service station employees are taking.
A cashier at a Conoco station in Denver said people yell at him as he changes the gas prices on the station's outdoor sign. "I don't set prices. I just change them," he said.
Some businessmen are coping by driving less.
Denver Realtor Rob Horton drives an SUV. After filling up one week in March he made two decisions: he would drive less and he would use a less expensive lower grade of gasoline in the future.
Instead of escorting his clients from property to property, he will do "virtual tours." He will put them in front of a computer and ask them to choose the five best places to visit. "I'll try to eliminate as many homes as possible before we even set foot in the car," Horton said. And he won't be previewing as many by himself before taking clients out.
Sunny Banka, another realtor who drives an SUV, said she will analyze prospective buyers more closely. "They have to be a valid buyer and ready to buy, not just wanting a home tour."
DENVER — Interest in ethanol surges whenever gasoline prices do.
There was enough interest that Mike Shaw Chevrolet now has 30 percent of its inventory in vehicles that use ethanol.
Only 10 gas stations in Colorado sell ethanol and some drivers report a slight decline in miles per gallon, but one customer loves it.
"It's wonderful," said user Phil Cavos. "Ethanol is $1.69 a gallon. It's American produced, it puts farmers to work, and is non-polluting." He said he will stick to cars that can use it.
FRISCO — The owners of a convenience store where a gas pump exploded last summer injuring seven people, some who had to be airlifted to hospitals with bad burns, must pay almost $100,000 for what federal officials determined were "serious and willful violations" of the Occupational Safety and Health Act.
A maintenance clerk at the Loaf N Jug was trying to fix a slow gas pump when a fuel leak occurred, the gas ignited and the pump exploded.
OSHA decided management had not properly trained employees and did not have the proper safety equipment including the metal hammer used to break the glass covering a shut-off switch and did not have the gear to protect employees' eyes, face and hands.
The company was given 15 days to fix the problems and pay a $92,500 fine or appeal.
DENVER — The Colorado Front Range oil change business Grease Monkey donated over 2,000 pounds of food by holding a food drive in December.
The Denver Grease Monkey facilities gave a $1 discount off a full-service oil change for each can of food donated.
The drive was in cooperation with the Denver Rescue Mission, which aids the homeless and families with low incomes.
COLORADO SPRINGS — Armed robbers demanded cigarettes as well as cash at a Smoker King store here but got neither when a fracas ensued.
Apparently a friend of store owner Jiggy Sheth did something the robbers didn't like and when they pushed him to the floor, Sheth escaped and summoned police.
Police Sgt. Scott Whittington said cigarettes are increasingly being included in robbers' demands because the price of cigarettes has jumped dramatically with a recent sales tax hike.
SILVERTHORNE — Paul and Holly Klein have opened a convenience store in the Wildernest subdivision here where a Conoco station formerly stood.
The Kleins moved from Avon to establish the Wildernest Gas and Grocery.
Holly Klein grew up in the area.
COLORADO SPRINGS — It isn't often a food critic critiques the fare at a convenience store, but a reporter for The Gazette did just that. And he found some things he liked very much.
For three days reporter Dave Phillips sampled the lunch-hour fare at 7-Eleven.
The lines were long but there was a wide variety of choices — some healthy, some not.
On day one he found a steak and cheese combination he liked. He also found a tasty energy drink, and was amazed there were 21 from which to choose.
On the next day he chose from prepackaged sandwiches. He wasn't so pleased. On the final day he took the advice of a clerk and bought a chicken caesar sandwich and pronounced it "delicious."
DENVER — American Oil & Gas Inc. plans to buy another Denver company, Tower Columbia Corp., the firm announced.
American is an independent oil and natural gas firm operating primarily in the Rocky Mountains. Tower is a private oil and gas company with operations in the Rockies, East Texas and Canada.
Pat O'Brien, president of Tower, will be CEO and chairman of American.
Two other executives, Bob Solomon and Kendell Tholstrom, will also be carried over.
Originally published in the April 2005 issue of the O&A Marketing News.
Copyright 2005 by KAL Publications Inc.
Serving the 13 Western States, the World's Largest Gasoline, Oil, Fuel, TBA and Automotive Service Market