DENVER — Two Montrose gasoline sellers went to court in January charging a grocery chain with violating the law by selling gasoline below cost and driving one of them into bankruptcy.
The U.S. District Court suit was filed by Parish Oil Co., a wholesale motor fuel distributor that markets through Phillips and Conoco stations and Ray Moore Tire & Petroleum Service Inc., which sells unbranded motor fuels.
They allege that City Market sold unleaded regular gasoline for $1.269 a gallon at a time when the lowest wholesale price in the area was $1.357. They also attacked a promotion allowing from 15 to 20 cents discount on gasoline to customers who bought a certain amount of groceries in its stores.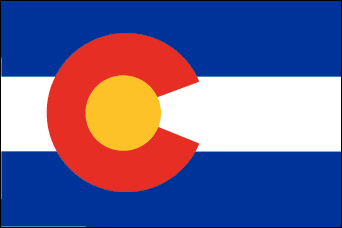 Ray Moore experienced such a drop in sales the company said it stopped selling gasoline to the public and faces foreclosure and bankruptcy. Parish sales dropped sharply too, the suit states.
City Market says it has done nothing wrong.
DENVER — Gasoline prices in Colorado dropped an average 1.7 cents to $1.77 a gallon for regular self service the first week in January, the sixth straight week of declining prices.
A survey, conducted by Colorado AAA, showed Durango had the highest decrease at 6.7 cents. Greeley was next at 2 cents, followed by Fort Collins and Colorado Springs which went down 1.7 cents. Denver prices dropped 1.5 cents. Pueblo and Vail decreased 1.1 and six tenths of a cent, respectively.
Grand Junction and Glenwood Springs increased prices by 2.1 cents.
PUEBLO — It didn't take long for Colorado convenience store owners to see the effect of a steep hike in the state's tobacco tax that occurred Jan. 1.
Some smokers here are traveling 100 miles to New Mexico for their smokes.
Voters approved the hike which added 64 cents to the price of a pack of cigarettes and $6.40 to a carton, bringing a carton of premium cigarettes to about $30. The money is to be used to expand health care programs, including insurance for children who are currently uninsured, care for indigent pregnant women and to run a stop-smoking campaign.
Pueblo merchants and customers were especially hard hit because the increase comes on the back of a city ordinance prohibiting smoking in all public places.
"We're being hit three and four times for the same items," said smoker Dave Two-Feathers. After calculating he would have to put out an additional $22 to $25 a month he decided to drive to New Mexico to buy cigarettes in bulk.
Other smokers are doing the same.
Some who don't fancy that drive in bad weather stockpiled before the law took effect, said 7-Eleven store manager Genevieve Rosales. Others are buying bulk tobacco and rolling their own, she said.
AURORA — While the cigarette tax is driving southern Colorado smokers to New Mexico, a problem of another sort has some car owners to the north fleeing their cities to find a fuel that won't boil.
To meet tougher federal emission standards, Colorado is requiring that gasoline contain at least 10 percent ethanol between Nov. 1 and Feb. 1 in certain metro areas where pollution has been high, including Denver.
But some of those metro drivers, especially those of classic cars, say they have found that formulation causes major problems for them.
Contributors to a classic car website in Colorado exchanged woes in recent postings. An Aurora men who identified himself only as Terry said on the Club Cobra site his engine boils the fuel at very low temperatures. At 50 degrees the engine isn't running hot enough to turn on the fans. Hot starts take forever.
He said the problem isn't limited to classic cars. He said he had experienced problems with his company car, an Intrepid.
"The Intrepid runs on two cylinders for about 20 to 40 seconds and smells like a car that diesels after shutoff."
Some club members reported they are heading south to Elizabeth in Elbert County or to Fort Lupton and Hudson which are outside of the emission trouble areas where gasoline stations are allowed to sell ethanol-free fuel.
Some members got creative and tried mixing the fuel with race gas, even though it required one man pumping it into a gas can because he had to go to a motorcycle shop to get the special gas.
Al Bockman of Centennial said he uses an electric fuel pump. He jokes he drives "with one hand on the steering wheel, one hand on the shifter and one hand on the fuel pump switch."
When the fuel starts to boil, he shuts off the fuel pump for 10 seconds. But when he had a Dyno-tune, he said the carburetor shot a geyser of fuel out of the primary vent tube four to five inches high.
"I try to stay out of stop-and-go situations," Bockman said. "I also try to shut the fuel pump off about 20 seconds before I shut the engine down to keep flooding on restart to a minimum."
DENVER — Finish Line Carwash has reduced its water use by 30 percent. It uses less than 30 gallons of fresh water per customer, including water used in drinking fountains, bathroom toilets and sinks. Because the car wash cleans 80,000 to 90,000 cars per year, this makes a significant difference.
BASALT — Along a similar theme, the owners of the Basalt Store carwash were able to reduce the amount of water they use from between 45 and 55 gallons per vehicle to about 14 with the installation of a recycling system that eliminates filters and infuses at least 60 percent oxygen into the water creating optimal conditions for aerobic bacteria to form.
LONGMONT — An arrest has been made in the 2003 slaying of an 86-year-old gas station attendant.
Ervey Ivan Delval, 21, was arrested Jan. 7 in the death of gas station attendant Charles "Chuck" Wilson. Wilson's body was found in February of 2003 in a cashier's booth at Peerless Tyre Co. where he had been working the night shift. He had been shot.
CLIFTON — A man has been indicted for armed robbery at the C & F Food Store last August. Andre Paul Steele bonded out but was rearrested recently after failing to make a court appearance.
Originally published in the February 2005 issue of the O&A Marketing News.
Copyright 2005 by KAL Publications Inc.
Serving the 13 Western States, the World's Largest Gasoline, Oil, Fuel, TBA and Automotive Service Market