DENVER — The former head of Pit Stops of America, a 30-store gas station chain, has been sentenced to 51 months in federal prison for fuel tax fraud.
Thomas W. Quintin, 57, who evaded prosecutors for years after his indictment, also was ordered by U.S. District Judge Wiley Daniel to pay more than $14 million in restitution to the federal government and to the states of Colorado, Wyoming and Nebraska.
A federal grand jury in Denver indicted Quintin in 1996 after he fled Colorado and began a life on the run, living lavishly with his wife in Miami, the Cayman Islands and Canada. His surprise arrest on immigration charges came in July 1998 in Toronto as the couple left their mansion to see a show. He abandoned his fight to avoid extradition in January 2003.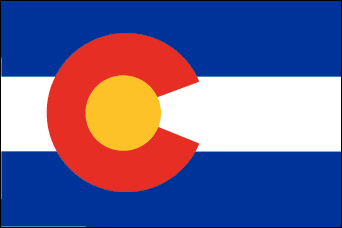 Quintin operated a motor fuel distribution system from 1989 through 1993 that included wholesale and retail outlets. The wholesale operation used two corporations, Max Oil Inc. and Pit Stops of America Inc.
In a news release the Colorado U. S. Attorney's office said, "Through these corporations, Quintin engaged in a scheme to evade federal diesel fuel excise taxes and to evade state fuel taxes, utilizing the United States mail in Colorado, Wyoming and Nebraska."
Quintin's public defender, Ed Harris, said Quintin could be released from prison in a matter of weeks or months if the Bureau of Prisons decides that the time he served in a Canadian jail be counted toward his U.S. prison sentence.
"He's already spent the better part of seven-plus years in jail, much of that to fight extradition in Canada," said Harris. "If he doesn't get credit for that time, it's quite likely Mr. Quintin will challenge that BOP ruling in court."
Harris compared jail conditions in the Metro West facility in Toronto where Quintin was incarcerated for nearly five years "to any of those in a third-World country."
FRISCO — How unlucky can one gasoline retailer get?
The Conoco gasoline station in Frisco recently experienced its second fire in three months when a man started to fill gas cans on the bed of his truck while the vehicle was running. A flash of static electricity ignited the fire.
Only a station employee's quick response in shutting off the pump and using a fire extinguisher to douse the flames prevented another tragedy. No one was injured.
In August seven people were injured, one critically, at the same station when an RV burst into flames at one of the pumps. A series of explosions scattered debris as far as a block away. The cause of that fire was determined to be a leaky gas pump.
But the latest incident was pure carelessness, fire officials said, and highlights a problem many station owners face. Too many motorists don't seem to be aware of the proper method of pumping gasoline. As a result the Lake Dillon Fire Rescue Department is teaming up with Evergreen Oil to attempt to educate drivers.
"It says right on the gas pump — I've seen this — it says fill the portable containers on the ground, not on truck beds," a fire department official said.
DENVER — Coloradans voted overwhelmingly on Nov. 3 to quadruple the state's cigarette tax, a measure that convenience store owners vehemently opposed, saying it would lead to sales leaving the state, and increased risk of theft, robbery, and smuggling.
The law raises the tax on a pack of cigarettes from 20 cents to 84 cents, making that pack cost $3.90. It also doubles taxes on other tobacco products.
It was designed to help fund numerous health care and prevention programs and was promoted as a tool to stop hundreds of youths from smoking. But prior to the election, the Colorado Legislature removed funding for some of the programs the new law supports.
Roy Turner, executive vice president of the Colorado-Wyoming Petroleum Marketers and Convenience Store Association, says lawmakers have a record of squandering such windfalls. He said the $118 million the tobacco industry has paid to settle lawsuits over illness connected to smoking has gone to balance the state budget, not to health programs.
He said convenience stores depend heavily on sale of tobacco products because profit margins are thin on other products, especially gasoline, because of the huge competition from large retailers, including grocery stores.
The cigarette tax will drive customers to buy from out-of-state vendors and the internet predicted Wilson Croom, treasurer of a committee that opposed Amendment 35. He also predicted convenience store owners, already the target of a lot of crime, can expect more robbery and theft.
"You add $6.40 a carton to what's already a pretty good-sized number, people may be tempted to rob a store for cigarettes instead of cash," he said.
Until November, Colorado had the lowest cigarette tax in the nation.
Voters had soundly defeated a similar tax increase proposal in 1994. But with the state's fiscal problems mounting and the high ratio of people with no health insurance, this year's proposal gained greater support. The estimated $175 million in revenues it is expected to generate would bring health care coverage to 60,000 Colorado kids alone, proponents said. An estimated 1,400 kids would not be able to start smoking and thousands of others would have to stop.
CRAIG — Area carwashes receive a boost every fall during hunting season. And this year carwash owners surveyed said more dirty hunting trucks than ever rolled into their bays.
That was backed up by the Colorado Division of Wildlife whose figures show 24,000 elk licenses were issued this year for the area around Craig, an increase of 2,000 from the previous year.
With restaurants and motels also showing an increase in business, the hunters "definitely have a multimillion-dollar impact on our economy," said Ned Miller, of the Chamber of Commerce.
LITTLETON — Grease Monkey International has joined forces with the Colorado State Patrol and friends and families of three Chatfield High School teenagers killed in an auto crash to promote a driver safety program.
The "Alive at 25," is a state-mandated safe driving program offered to 15 to 24-year-old drivers in an effort to make them better drivers and prevent accidents.
Grease Monkey raised $25,000 in a charity golf tournament. Mike Euglow, regional manager of Grease Monkey, and Lori Schneider, director of marketing and communications, presented the check to the state patrol.
"It's a good fit with our business," said Grease Monkey president and CEO Rex Utsler.
SUMMIT COUNTY — Blue Sun Biodiesel is bringing a blend of diesel fuel and a plant-derived oil with additives to the motoring public, but selling it is a problem.
The company's product, called B20, is an 80/20 percent blend of regular diesel fuel and the plant-derived additive, which the company says will improve fuel economy, boost engine performance and reduce environmentally noxious emissions.
The problem: B20 usually costs around 20 cents more per gallon than regular diesel fuel.
Blue Sun of Fort Collins has placed biodiesel pumps in gas stations throughout Colorado including Denver, Boulder, Durango and Colorado Springs.
"It's a difficult sell," said Blue Sun cofounder John R. Long. "We need to show a market for B20."
Harlan Ochs, president of Acorn Foods, one of the county's gas station retailers considering a biodiesel pump, agrees that biodiesel could be viable.
"We have a feeling that there is interest in the community but it may take some time to promote it," Ochs said. "I believe it's something that we in the business should work to promote. In a small way we can help reduce our dependence on foreign oil, and all the information says it burns cleaner."
Long says the added cost pays for itself. "In the end the product is cost-neutral. You get five to 15 percent more fuel economy, longer engine life and better cold weather performance," he said. Beside the performance benefits, it burns cleaner and more efficiently and eliminates carcinogenic emissions.
It is safer for work crews and auto mechanics who are exposed to diesel smoke on a daily basis. It also supports local and regional farmers who produce the plant oil.
"Market demand is directly related to the cost," Long continued. "We need to keep costs down and develop community awareness. Acceptance is only going to come with education."
COLORADO SPRINGS — A woman and her adult son were kidnapped from a gas station here on Oct. 29 and forced to drive at gunpoint around the southeast part of the city before escaping.
A man approached the woman and her 24-year-old son, forced them into their car and held a gun to the woman's head while he directed her to drive to another point where he picked up two other men. As the woman drove from that location, her son grabbed the gun and wrestled it away.
The woman pulled off the road where her son held the kidnappers at gunpoint, hoping to restrain them until police could be summoned. But the kidnappers overpowered him, got the gun back and fled. Police have recovered the weapon — a pellet gun — but are looking for the criminals.
Originally published in the December 2004 issue of the O&A Marketing News.
Copyright 2004 by KAL Publications Inc.
Serving the 13 Western States, the World's Largest Gasoline, Oil, Fuel, TBA and Automotive Service Market