FRISCO — An explosion and fire at a Conoco service station here in August injured seven people and damaged an RV and three other vehicles.
At first a clerk trying to fix a slow gasoline pump was believed to have caused the explosion. The clerk was among the five admitted to hospitals. It was determined later the clerk was not to blame, but a leak in a gas pump was the cause.
Station clerks do not repair gas pumps, said Dick Piper, director of the state's division of Oil and Public Safety. The oil companies that own them are responsible.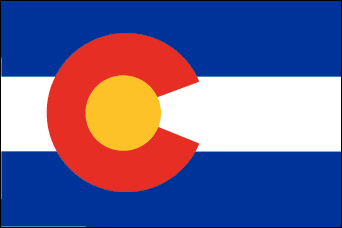 When the station was last inspected, about a year ago, no problems were found. But employees of the station received complaints a few days before the fire that one of the pumps was slow.
Of the seven people injured, two were taken by ambulance to the Vail Medical Center in urgent condition. The remaining victims were taken to the Summit Medical Center. A juvenile male was in stable condition a few days later and remained in Summit Center, but four were transported to the University of Colorado Hospital in Denver. Two of the four people were flown to Denver in a Flight for Life helicopter.
A witness said a man filled his RV with gas, and when he replaced the nozzle, it started spraying back on him. When the man backed away, the nozzle sprayed gas on the side of the RV, and it went up in flames. A series of explosions scattered debris as far as a block away. A canopy above the gas pumps caught fire, and pieces fell on three cars.
Six of the seven victims were in a group of Lakewood residents traveling in the RV, which had stopped at the station to refuel. Some of the children in the RV escaped the fire. They were cared for by Summit County Social Services.
The service station is on Frisco's main street. Police closed the street for a few hours until debris was cleaned up. Gas pumps at the station are still closed, but the convenience store at the station is open.
GREELEY — The Johnstown town board and residents of Weld County were so strongly opposed to a plan to build a $45 million ethanol plant that the Kansas company proposing it may go elsewhere.
Officials with Industry Consulting and Marketing of Colwich, KS., said they were discouraged by the negative reaction at a town board meeting in August and decided to put the plan on hold. The plant was proposed by Front Range Energy of Greeley and Industry Consulting.
It would produce 30 million gallons of ethanol annually from 11.4 million bushels of corn. It also would produce about 94,000 tons a year of carbon dioxide gas and 256, 500 tons of wet distillers grains which can be used as a feed supplement by cattle feeders. It would create 30 to 100 local jobs.
"We decided to put it on hold because of the response we received," said Ron Beemiller, a project manger for Industry Consulting. "It's really unfortunate. We really tried to at least make an attempt to provide information and offered to take them on tours and develop partnerships. They weren't receptive to any of it."
MINTURN — The prospectors searching for gold here are only actors, and they end their search at a Shop & Hop convenience store. The Shop & Hop may well be the only place anyone can strike it rich these days. It's a licensed lottery ticket seller.
Minturn was viewed as the perfect location for the newest state lottery commercial. "It is exciting that they picked to do it here," said Shop & Hop manager Charlene Medina. "They just thought it was a cute, little mountain store."
Stephanie Houchens, account manager for the ad agency Karsh & Hagans, said crews are also filming footage in Silverthorne. About 90 percent of the Colorado Lottery advertisements are shot within the state, she said. "Usually we have positive reaction when we are in a smaller community. There's a lot of excitement."
The commercial was to have aired Oct. 1. Said Houchens, "It is fitting to film the commercial in Colorado because the lottery proceeds are used to fund park and recreation projects and open space in Colorado."
AVON — If plans to build a discount gas station here are completed, Avon resident Erik Johansen won't have to drive to Vail to fill up.
"The price of gas here is outrageous," said Johansen.
Plans by Magnus Lindholm, the developer of the Village at Avon, are to build a discount gas station in the retail and residential development that will surround the Home Depot and Wal-Mart supercenter in Avon.
"The valley isn't just for rich people," said Lindholm. "People in this valley shouldn't be stuck paying such high prices."
The average price here for regular gas is about $2.20 a gallon.
Lindholm hasn't yet drawn up formal plans for the gas station, but he says it will be located near the Wal-Mart freeway exit on the north side of Interstate 70.
"The gas will be at least 25 cents per gallon cheaper," he promised, "and a discount station will make other gas stations in the valley lower their prices."
To control prices, he said he will own the gas station. He owns the land where Wal-Mart and Home Depot are, and leases the space to them.
"I love competition," he said. "Many times I have compared prices and it's been 40 percent cheaper at Wal-Mart and Home Depot."
The gas station is only part of Lindholm's plans. He is planning a restaurant and stores in another new building and he said they won't be high-priced. "No luxury restaurants, but it will be good," he said.
CLIFTON — It was lottery tickets stolen in the robbery of a Clifton-area convenience store that led sheriff's deputies to a suspect, and what they believe is the solution to two other robberies.
Not only is Jason Leroy Rowell a suspect in the Clifton convenience store robbery, he also is a suspect in the theft of security cameras at a liquor store and a robbery at a C& F Food Store.
It was when the Grand Junction lottery office reported that a couple had tried to redeem a ticket with serial numbers matching one stolen at the convenience store that investigators got on Rowell's trail. The couple said they got the ticket from William Lash, and in the search of Lash's home deputies found a stolen knife and clothing that matched that of the robber along with illegal drugs.
Lash told investigators he had received the ticket he had given the couple from Rowell.
In a search of Rowell's home, deputies found surveillance cameras, knives, an air pistol and more than 700 lottery tickets.
Rowell has been charged with three counts of aggravated robbery, three counts of felony menacing, one count of second-degree kidnapping and one count of felony theft.
COPPER MOUNTAIN — A landmark Conoco gas station at the entrance to Copper Mountain Resort may soon be replaced with a larger outpost that will offer more services like sandwiches and a coffee shop.
Resort owner Intrawest received preliminary approval for its plans last June and with the site plan already approved, the 5,000-square-foot project is now under consideration by the Summit County planning department.
Plans include the demolition of the Conoco station across the street from the resort entrance on Highway 91 and a new gas station with covered pumps, convenience store, sandwich shop, and a coffee shop. Parking will be expanded to 30 spaces.
"It's going to be a beautiful project," said Copper Mountain's Graeme Bilenduke. He expected a decision from Intrawest and the county planning department in the near future. Once final approval is issued, construction can begin either this fall or next spring.
GILCREST — Following a judge's ruling in Weld County District Court William Gallegos was formally charged with first-degree murder in the shooting of his 59-year-old stepfather at a Gilcrest gas station in August.
A public defender said self defense and mental disability will likely be Gallegos' defense at trial.
Originally published in the October 2004 issue of the O&A Marketing News.
Copyright 2004 by KAL Publications Inc.
Serving the 13 Western States, the World's Largest Gasoline, Oil, Fuel, TBA and Automotive Service Market