ASPEN — Motorists here may have to wait to fill their gas tanks.
At the end of June all three service stations in town were out of gasoline.
Tom Schroeder, manager of the Oasis gas station at Aspen Conoco, closed for the week until he could get more fuel. Schroeder said his allocation of gasoline is down 25 percent from a year ago, and he sold out by keeping his station open from 6 a.m. to 9 p.m.
Jim Palazzi of Palazzi Texaco in Aspen, said he has been out of gasoline off and on for two weeks.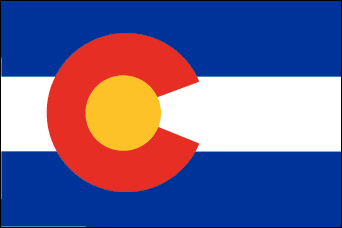 GREELEY — With gas prices going up and down and up and up, the time is right to team up with people marketing E85 and those selling the vehicles that run on it believes Gerry Harrow, commercial sales consultant at the Weld County Garage.
"Together we can promote ethanol as a patriotic alternative that helps the environment, the agricultural economy and our oil trade deficit."
Weld County Garage has partnered with Colorado Corn and Agland's Cenex station in Greeley to create a solid E85 promotional campaign. "This is a pretty unique partnership," said Harrow. "We felt that without all three — the distribution, the auto dealers and the people who market the product, this wouldn't work."
The first step was getting the sale people educated about E85. "We have to make both the buyer and seller aware of the benefit of E85," said Wayne Skold, head of the market development and research committee for Colorado Corn.
Harrow said the sales staff, like most around the state, did not know much about E85 before a training session was hosted by Harrow. "Now the salespeople are very excited about it. We are seeing a real positive impact on both the retail side and the commercial side because many businesses are interested in E85 for their fleets."
As part of the education to the consumer, a hangtag is placed in each flex-fuel car on the lot, both new and used. The tag informs the buyer about the benefits of E85. A map in the glove compartment tells them where pumps are located throughout the state.
Agland has one E85 pump at its east Greeley store off U. S. 85.
At one time most of Greeley's car dealers were in the same area, but most dealers, like Weld County Garage, have moved west. Agland is planning E85 pumps on Greeley's west side. The dealership is working with GMC to reach customers who have purchased E85 vehicles and may not know the benefits.
"This is the first of many such partnerships," said Beth Weibert of Colorado Corn. "This is a perfect pilot for our program. We have seen success for everyone here and in the end that means for our farmers as well."
Colorado Corn is working hard to increase the number of E85 stations in Colorado. The tenth station opens soon in Bennett with the eleventh station opening in Lamar at the Southeastern Co-op. Colorado Corn was recently awarded a $199,000 grant for E85 pump installations and promotion for 2005.
"The only way E85 is going to be commonplace is by getting the pumps in," said Weibert. "The big push is going to be in the Denver metro area, where we have targeted prime locations near dealerships."
"This is obviously a key issue for us because Colorado is the perfect state for E85, with our dense population and our commitment to environmental concerns," said Skold.
DENVER — Colorado aspires to be the world's fuel-cell capital. The state plans to invest $2 million to set up an elite fuel-cell research center in Golden, hoping it will become the world capital of technology that could run the cars of the future.
The planned Fuel Cell Research Center will be within the premises of the Colorado School of Mines. It will be a collaboration between the National Renewable Energy Laboratory, the Gas Technology Institute, the state of Colorado and private companies.
Planners hope to attract more than 100 top scientists and researchers to the center, and when it is formally announced later this year, they expect to raise an addtional $10 million in the first phase to pay for various projects.
"We have a grand vision. The center will be to fuel cells what Stanford University was to semi-conductors," said W. Grover Coors, of Boulder-based CoorsTek Inc., a technology firm that will participate.
Fuel cells generate power, like batteries, on the principle of electrochemical reaction. Typically, the reaction is between oxygen and hydrogen.
Oxygen is derived from air, while hydrogen is obtained from natural gas, biomass, propane and even water. Some scientists and Detroit car makers believe fuel cells will be the alternative to gasoline to run automobiles.
"Colorado is an energy capital," said Coors, explaining the benefits of such a center in the state. "It offers a great quality of life. I, as a research scientist, would like to work here."
The center would compete with European and Asian countries, especially Germany, Denmark and Japan, that are furiously working on advancing fuel cell technology.
"A center in Colorado would potentially attract millions of dollars in investments and create hundreds of high-paying jobs," Coors said.
The technology still has to overcome a few hurdles, the most important being its exorbitant cost. The fuel cell in a Ford Motor prototype car costs $65,000. Adding a power train, specially designed body parts and accessories could jack up the price by thousands of dollars.
Some are skeptical of plans for the research center, saying projects don't always work out as planned. For example, they said, the Colorado Institute of Technology was expected to be the MIT of the central United States. It was supposed to draw big investments from Microsoft, Sun Microsystems and other tech players. Although CIT did well for a time, the technology bust of the early 2000s put a damper on the grand vision.
Others said it is unfair to compare the two projects, since the scope and business model of the proposed Fuel-Cell research center is very different from CIT.
John Eckstein, a lawyer and former chairman of the Colorado Advanced Technology Institute, said "Colorado has not been a financial center for several years, and NREL and the Colorado School of Mines will have to actively promote this investment opportunity outside the state, and will have to compete with other established universities for the research dollars."
COLORADO SPRINGS — The price of regular unleaded gas here in mid-July was $1.999 a gallon — or $1.739 a gallon. It depended on location.
The prices varied as much as .269 cents a gallon, but the average price was 7 cents a gallon more than it was at the beginning of July.
FRISCO — Ground was broken here in July on a new project that will use geothermal energy, a first for Summit County.
The project will heat and cool a Wendy's fast-food restaurant, a Conoco gas station, a convenience store and a car wash. Two drills are already digging 400-foot deep holes to plumb the earth's heat which will run the system. In all, 56 holes approximately 6 inches in diameter will be drilled.
Geothermal energy has been around since the 1940s, but its use is not common in the high altitudes. When completed here the system will heat or cool the commercial enterprises, and office space planned above the commercial enterprises in a two-story, 9,000-square-foot building. It will also heat a car wash and melt snow in the winter.
While extracting thermal energy from the bore holes, the system can produce 40-80 BTUs of energy for every gallon per minute of flow.
"This is not a well," said Terry Proffer of Major Geothermal in Wheat Ridge. We use a high density polyurethane pipe so there's no danger of contaminating the aquifer. There are no emissions and it doesn't produce any carbon monoxide."
One-third of the water used in the car wash will be recycled.
Energy bills can be reduced by 50 percent or more when geothermal energy is used, Faulkner said. "As the technology gets more user friendly we'll continue to upgrade and recycle more water," he said.
ASPEN — Gasoline costs more in this town, far from the interstate highways. So to entice motorists here a number of local hotels and property management companies, are offering a free tank of gasoline for anyone who books a stay in Aspen for more than three days.
It's part of the "Aspen's Got Gas" promotion and it has attracted attention.
The evening Weather Channel broadcast the news, and Channel 9/KUSA ran a short story about the offer on their morning news broadcast. The Denver Post printed a business feature.
While Molly Campbell, general manager of the Gant Hotel, was still trying to figure out how she could afford to give out free gas vouchers she found herself being interviewed by television news.
The Denver Post said Aspen is known as having the highest gas prices in Colorado. That meant that one Monday the price of a gallon of regular unleaded was $2.57 at The Aspen Store, the gas station cooperating with the hotels on the free offer.
When the promoters saw how much gasoline those big SUVs could hold they had to cap their offer at $75.
The free gas promotion will last through the summer and into the leaf-changing season.
DURANGO — Police here are getting tired of the 911 calls from motorists who see the flares — the raw flames associated with gas drilling — and think the woods are on fire.
Now the Durango Operations Center of BP America, which is responsible for some 1100 coal-bed methane wells in La Plata County, is experimenting with a well completion technique that eliminates the flaring.
Dan Larson, BP spokesman, said flareless wells are a break-even operation at best, but it not only prevents those emergency calls, it is more environmentally sound than flaring because it releases far fewer greenhouse gases into the atmosphere.
Said Dan Randolph, of the San Juan Citizens Alliance, "The oil and gas industry has shown itself to be very inventive and technologically savvy, so we commend them when they use available technologies that reduce emissions and reduce the impact on the land."
Larson said in Wyoming BP began using a well completion technique in 2000 that cut flaring in half. He said the company estimates that in a year the new technique saves the equivalent amount of carbon dioxide from entering the atmosphere as would result from taking all the cars in Wyoming off the road for 18 months.
BOULDER — Those car-size inner tubes are proving to be a high-profit item for a gas station that backs up to Boulder Creek. The buyers use them to ride the stream downhill and cool off.
Some days the station sells 200 to 300 inner tubes. At $12.50 each, profits add up.
The station offers free air and instructions on how to fill the inner tubes.
DENVER — Those hybrid-electric vehicles are easy on the gas, but in an accident they can become a danger to rescuers.
In Denver firefighter training sessions, firefighters are learning how to free victims from mangled hybrid vehicles without harming themselves.
Hybrids can be deceiving when running on their silent electric motors. They can be running without making a sound. So firefighters are advised to shift the transmissions to park and shut the engine off.
Then there is the danger of an electric shock from hybrid batteries. Lt. Todd Lacy with the Denver department said, "It's 273.6 volts. Whew, pumping 76 amps. Wow. We don't want to touch any of these components that are part of the high voltage system."
Firefighters have to learn where they can cut into hybrids and other vehicles with the newer technologies.
The hybrids "are a wonderful product for the consumer," said Lacy, "but they create new hazards for firefighters."
COLORADO SPRINGS — A big wave put Doug Smith's Big Wave car wash out of business for a time. It was on the mid-July weekend that El Paso and Teller Counties received three inches or more of rain.
"The water rushed over the landscaping," Smith said, "depositing debris across the lot."
COLORADO SPRINGS — The high price of gasoline is making better drivers out of some motorists—and boosting the sale of motor scooters.
No more jackrabbit starts, no more driving faster than needed, no more driving on underinflated tires that ride easier. And riding motor scooters costs practically nothing and is a lot of fun.
Ask Clint Bowman. He drives 20 miles to work. Now he starts out a little earlier and drives 65 mph or slower instead of the 75 mph or faster that he used to drive.
Could it also be good for the physical well-being? Juanita Medina, who lives about a mile from her job is now walking to work. There must be others walking more and driving less.
Also, it's both good and bad for Colorado's tourist industry. Families are not as likely to drive from far away on their vacations, but Coloradans are more likely to take their vacations in Colorado's many resorts.
Fun? Perla Flores is having a gas saving gas. She rides a flashy green motor scooter. "It's really, really fun," she said. She figures it saves her nearly $40 a week on gas for her SUV. Her husband is thinking about getting himself a motor scooter.
Then there are those who just go with the flow. Val Rocha, a civil service worker, forks over $30 every time he fills up. "The only thing I'm doing about these prices is complaining a lot. And not to the politicians. Wouldn't do any good."
John Halaseh drives 15 miles to work. "Life continues," he said. "There's no way to stop driving."
DENVER — Service stations along Colorado's Front Range are selling a new blend of gasoline designed to reduce smog during the high-pollution summer driving months.
The new blend, mandated by the U.S. Environmental Protection Agency, is supposed to produce fewer volatile organic compounds. It also adds from 1 to 5 cents a gallon of gasoline.
In the Denver area, the requirement for the blend follows violations of EPA health standards for ozone in the past three years.
Officials hope that taking action now will cut smog levels significantly by 2007.
State and local officials had initially sought a less-stringent volatility level for the new fuel but the EPA in March mandated the tougher standard.
CRIPPLE CREEK — An odor that sickened two public works employees building a sidewalk last May was a mystery.
The city closed off several blocks of traffic, evacuated homes and shut down schools. The Colorado Springs Fire Department's hazardous materials unit responded and helped locate the noxious fumes. Samples were sent to a Colorado Springs laboratory and to the Environmental Protection Agency. An 8-foot-deep hole, measuring 15 feet by 40 feet was excavated and the dirt removed.
Tests determined that the dirt contained weathered gasoline, possibly 80 years old, that was dumped at the site.
The gasoline was believed to be old because of some of the chemicals in the formulation, which included toluene. The EPA lists acceptable levels of toluene at 100 parts per million for the workplace, and exposure of 2,000 parts per million is dangerous to life.
Levels found in the dirt measured at 77,800 parts per million.
Drastic measures were necessary, City Manager Kip Peterson said. "We just didn't know what it was. The way the wind was whipping and swirling it was difficult to identify. But everyone is safe. We had our workers tested."
Originally published in the August 2004 issue of the O&A Marketing News.
Copyright 2004 by KAL Publications Inc.
Serving the 13 Western States, the World's Largest Gasoline, Oil, Fuel, TBA and Automotive Service Market