EATON — Mustard is something spread on hot dogs. But mustard plants also contain the oil needed to manufacture biodiesel fuel, and a Colorado farmer is cashing in on it.
Adam Kaiser started growing mustard plants on his 40 acres when he decided to market to the alternative fuels industry. It not only costs less to grow than most of the other oilseed crops used with diesel fuel to make biodiesel, but has an oil content of 35 to 37 percent. Soybeans, for instance, have a content of about 17 percent.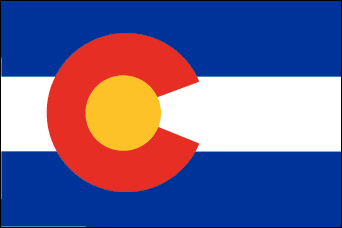 Most of the mustard grown in Colorado this year will be on dryland farms in eastern Colorado. Kaiser plans to irrigate his crop, but if there is a shortage of water he can take water off the mustard field and use it on corn. Irrigated fields, however, will produce about three times as much as dryland crops.
Since about 75 percent of the total cost of biodiesel comes from the crops that produce the oil, mustard, flax and canola can reduce production costs by about 40 percent.
Kaiser is one of 40 Weld County farmers who are members of Blue Sun Products, Inc., the state's only farmer-owned biodiesel-producing cooperative. The cooperative is the main supplier for Blue Sun, a Fort Collins agriculture energy company.
Earlier this year, the cooperative was awarded a $450,000 grant from the U. S. Department of Rural Development to be used for a price support.
Jeff Propst, president of Blue Sun, said there will be in excess of 10,000 acres of mustard seed grown in Colorado this year on acreage from the eastern plains to the San Luis Valley. "When Colorado farmers transform their products into biodiesel they generate revenue for themselves and their communities," Propst said. "We think this is just the start of a new enterprise for farmers and consumers alike."
COLORADO SPRINGS — Agro Management Group has found a way to change oil squeezed from canola seeds into an engine lubricant that emits cleaner tailpipe emissions, reduces engine wear, and is less toxic than petroleum oil.
The engine oil has been named one of the best technologies for 2004 by a venture capital association and a group funded by Congress to commercialize federal research.
Agro's Chief Executive Officer Jim Lambert said, "We discovered that we were reducing hydrocarbons by 28 to 30 percent and carbon monoxide by 30 to 45 percent. The big gas that it reduced was nitrous oxide. That was reduced by 40 to 80 percent."
Lambert's claims were confirmed by a laboratory recognized by the Environmental Protection Agency.
Agro was chosen by the World's Best Technologies Showcase, a trade show that introduces technologies selected by commercialization experts advising investment funds and corporate investors. At the 2004 trade show in Arlington, Texas, Agro was among more than 60 firms presenting their discoveries.
Agro has attracted $700,000 from the Agriculture Department which owns a tiny piece of the firm, and financial assistance also came from the Energy Department, the United States Soybean Board, and private investors.
The company, founded 12 years ago, has eight employees, including five who are owners.
The company has also invented a vegetable-based oil for lubricating center-pivot irrigation systems and an organic bakery oil for Rudy's Bakery in Boulder.
Two years ago, Agro joined Sterling Bio-Technologies Corp. in Sterling to market vegetable-based lubricants under the Sterling Grade brand. The lubricants are made for Sterling by Peaks and Prune Oil Seed Growers Cooperative in Malta, Montana.
Agro is working with the Navy and Defense Department to develop a vegetable-based oil for diesel engines.
PENROSE — It was a stop for snacks at the Texaco Kwik Stop in February that made a Penrose couple a happy, happy family.
Included in the snacks was a bag of M&M's, and when Michelle Chesson opened the bag she noticed that the M&M's were all red. She offered a handful to husband Shane who also noticed the color.
Then he noticed something else, a ticket inside the bag. "Shelly, what's this?" Shane asked.
The Chessons, a family of four, had just won M&M's Great Color Quest, a version of the "Willy Wonka and the Chocolate Factory" story in which golden tickets are hidden inside five chocolate bars.
The candy company launched the contest on New Year's Eve, with six all-colored bags among 37 million bags of multi-colored M&Ms. As of early March, only three bags of all one color have been found. The green, yellow and blue bags were still out there.
The stop for snacks was worth $20,000 cash, a new car and a trip to Hollywood.
"How could this happen?" asked Michelle. "We're the most unlucky family in all of Penrose."
The money couldn't have come at a better time. Shane is a framing subcontractor, and Michelle works as a marketing assistant at Estes-Cox Corp., which makes model rockets. Over the past two years they have had a tough time financially.
They said they will use the money to pay bills and make some car repairs.
They were to travel to Hollywood in March to receive a red 2004 Volkswagen Beetle convertible. It's the exact car Michelle has wanted since she was fifteen years old and her father had once promised that before he died, he would see that she had one.
Now he's off the hook.
FORT COLLINS — A three-mile trip to a Gasamat to fill her car's tank saves Tammy Lewis about $15 a month.
At Gasamat in early March gasoline was $1.58 a gallon while most stations in Fort Collins and Loveland were charging an average of $1.67 a gallon.
Still, prices in Fort Collins and Loveland were about a penny a gallon lower than the statewide average of $1.68. And that was below the national average of $1.73. Some of the highest prices in Colorado were in Vail, a ski resort area, where motorists paid $1.97, and the lowest prices were in Greeley, where unleaded regular gas sold for $1.62.
Roy Turner, executive director of the Colorado/Wyoming Petroleum Marketers and Convenience Store Association, said the cost differences at the pumps depend mostly on when stations buy their gasoline. OPEC's decision to cut oil production has caused prices to jump, and so has political violence in Venezuela, a major supplier of oil and gas, Turner said.
And, he added, decisions by the U.S. Environmental Protection Agency can cause a spike in gas prices.
CRAIG — Convenience stores here are selling a lot of cigarettes to customers from Wyoming. A carton of Marlboro cigarettes costs $23.49 at Kum & Go, while the same item is priced at up to $30 in Wyoming.
Unlike Colorado, Wyoming has no state income tax, but cigarette buyers pay a higher sales tax on all tobacco products plus a .39 cents per pack federal excise tax.
Kum & Go is Craig's closest convenience store to the Wyoming border, and a clerk said people come from Wyoming to shop in the grocery stores and pick up cigarettes enroute home. One man appears at the store every Saturday and buys $100 worth of cigarettes. Clerks theorize he stocks up for all his friends and relatives.
Rick Arnold, Kum & Go general manager, estimated cigarette sales make up about 18 % of the store's receipts. "We are selling double what it was a few months ago," he said.
Originally published in the April 2004 issue of the O&A Marketing News.
Copyright 2004 by KAL Publications Inc.
Serving the 13 Western States, the World's Largest Gasoline, Oil, Fuel, TBA and Automotive Service Market