BOULDER — Two Boulder businesses have begun selling biodiesel fuel in the past year, and the city is testing biodiesel in about ten city vehicles and is planning to purchase 140,000 gallons of B20 biodiesel fuel this year.
Biodiesel is a vegetable oil-based alternative for diesel engines. Nearly all diesel engines in many trucks, buses and tractors can use biodiesel without modifications. The fuel reduces emissions by more than half in its 100 percent form and, even mixed with regular diesel, can help reduce polluting emissions. It has the advantages of emitting a better smell, providing lubrication for engines, is nonflammable, increases farm business and reduces the dependence on foreign oil.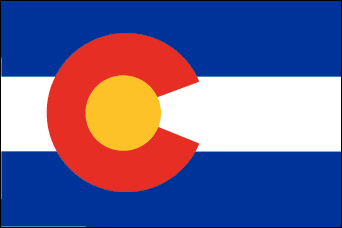 The biggest disadvantage is the cost. When crude oil prices were between $20 and $30 a barrel, biodiesel costs were between $40 and $50 a barrel. Also, biodiesel has a higher viscosity than regular diesel and in its 100 percent form (B100) it only operates engines above 15 degrees Fahrenheit. But supporters of the alternative fuel and the two Boulder businesses are banking on the positive.
Joe Swank, president of Bartkus Oil Co., said he believes there is definitely a demand for the product in this area. He began selling biodiesel at his gas station last September and has sold 25,000 gallons since then to about 150 individual customers.
Selling the fuel is profitable, Swank said, outselling the 3,000 to 4,000 gallons of kerosene he used to sell from the tank now filled with biodiesel.
Bill Boyes, Boulder Facilities and Assets manager, said the city's testing of the alternate fuel is "looking good. The city will have to analyze the costs but I think there will be a further commitment," he said.
The B20 biodiesel -— mixed with 80 percent regular diesel — is cheaper than the pure B100, but is still more expensive to burn. When regular diesel was selling for around $1.60 per gallon, the biodiesel fuel was selling for about $1.80 per gallon.
Adrian Mondello, with Redwood Landscaping, said he and a friend built a biodiesel processor in his back yard out of spare parts and a washing machine motor. The process takes regular vegetable oil and removes certain molecules to produce biodiesel.
His work led to a biodiesel project with the University of Colorado and he has about 100 individual customers.
"It's good to know we're not breathing in carcinogenic fuels and that we're not blowing soot into people's yards," Mondello said.
The only large-scale commercial producer of biodiesel in the Rocky Mountain region is Blue Sun Biodiesel of Fort Collins.
Twenty miles from Boulder is a wide spot in the road named Rollinsville. The town has one restaurant, a post office, and a country store which, along with groceries and fishing tackle, sells five-gallon jugs of B100 biodiesel fuel. The price is $13.75. Customers may borrow a funnel to fill up on-site or take the jug home.
"We make three or four sales a week," says Christine Gellatly, who owns and operates the store with her husband. She said customers include construction workers driving diesel pickup trucks and locals commuting to Boulder in passenger cars.
"They buy it for environmental reasons and they usually say something about reducing imported oil," Gellatly said.
Ethanol mixed with gasoline, called E85, is also sold nationwide, thanks in part to grants from the National Ethanol Vehicle Coalition. In Colorado, the fuel is sold by several Acorn Fuel Stores. Tom Mousaw of Acorn said most people who buy E85 are repeat customers.
"I know there are a lot of other people who have flexible fuel vehicles and don't know it," he said.
COLORADO SPRINGS — Gasoline prices vacillated here over the holidays. Nine of the 33 stations included in the Gazette's weekly survey posted the same prices as before the holidays, 16 charged higher prices and eight posted lower prices.
CORTEZ — With the price of a gallon of gasoline nearing the price of a gallon of milk, some motorists here say prices are onerous if not odorous or gassy. But as prices reached $1.729 a gallon, motorists found no satisfaction from complaining to government officials.
City Manager Hal Shepherd said, "Most wonder why Farmington (New Mexico) sells gas so much lower, but I think it's the difference in taxes. There's fewer pennies on the state tax in New Mexico."
When comparing prices with Denver — where gas sells for an average of 15 cents a gallon lower — Shepherd said, "I think there might be a price differential between here and Denver because of the shipping cost. Price sometimes depends on where the refineries are located."
Cortez is in the southwestern four-corners area where four states meet.
Montezuma County Commissioner Dewayne Findley doesn't believe there is any price gouging in Cortez. "The distributors have to make a living and earn a profit, but I do feel we're paying quite a bit here." He said oil companies can pretty much dictate the price to distributors.
"The more oil companies consolidate, the more you cut down on competition," he said. "This also can encourage higher gas prices."
A Cortez gas station owner, who wanted to be anonymous, said he sets his prices according to the competition. "I don't know prices," he said. "I just go by the neighborhood. I've been in this business for many years and my intent is to make a profit."
Another gas station owner refused to talk about prices.
By way of consolation, Findley said, " Our prices are a lot better than the $3.75 a gallon in Switzerland, which is where I returned from recently."
AURORA — A new ordinance proposed here would require new car wash businesses that rely on conveyor and stationary machinery to use water that is at least 50 percent recycled. Existing car washes would be required to convert to recycled water if they renovate or expand.
This ordinance apparently would not affect charity car washes; kids washing cars in parking lots to raise money for their organizations.
Not only are the charity car washes using more water than the commercial car washes, they are sometimes a fierce competitor. This, for a time, worried the Southwest Car Wash Association.
But now members have found a solution. According to Lorie Cady of the association, some car wash businesses are allowing kids who want to raise money to use one bay of their facility.
It's a win-win situation, she said. It saves precious water and it's good for business. "You get a lot free advertising in the newspapers, the radio station, the TV channels and church bulletins. And there's word of mouth. The excitement that the kids create is a great draw for the public that drives by every day. We are now recognized throughout the community and can rarely go out without being stopped and thanked for helping the kids."
DENVER — A car wash was the last stop last December for a high school special education teacher. Michael Leighton, 24, was washing his Chevy Tahoe when he was shot to death by an unidentified Hispanic male.
Leighton was hit once in the chest. The shooter ran.
"We don't know whether this was a robbery or an attempted carjacking," police spokesman Sonny Jackson said. Police are asking anyone who may have witnessed the shooting at the car wash at 3425 West Colfax Ave. to call them.
PUEBLO — A robber made his getaway on a bicycle recently after telling a clerk at a Loaf 'N' Jug store he had a gun.
The 20-year-old clerk was preparing coffee when a man walked in and summoned him over to the counter. As the clerk walked behind the counter the robber followed.
With his hand in his pocket, he pressed something that felt like a gun against the clerk's back and threatened to shoot him if he didn't open the cash register. He emptied the cash register, ordered the clerk into a back room and strolled out.
A witness saw the robber leave on a bicycle. He was described as wearing a skull cap, a black hooded pullover sweatshirt and blue denim shorts with green fluorescent lettering.
Originally published in the February 2004 issue of the O&A Marketing News.
Copyright 2004 by KAL Publications Inc.
Serving the 13 Western States, the World's Largest Gasoline, Oil, Fuel, TBA and Automotive Service Market