LONGMONT — Johnson's Corner, a historic gasoline station, restaurant and motel on U.S. Highway 287 just south of Fort Collins, is no more. But the station will live on in a new location.
Johnson's Corner had been a popular truck stop and a stop for all highway travelers since 1937. It was once notorious for not enforcing segregation rules. It was doomed when the state needed the location for a highway project.
Now, after the gasoline station building has sat on a flatbed for months while the moving contractor, government agencies, and preservationists argued over who has to pay what and to whom, the building is being moved. Its new location will be among modern homes in a Longmont neighborhood.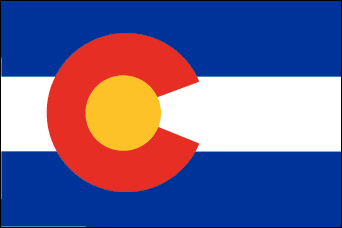 Moving contractor Mark Powell of Powell Structure Moving said he should be paid most of the $160,000 contract up front. City officials, who agreed to pay part of the costs, said the bill should not be paid until after the job is done.
Historic Boulder Inc., a non-profit historic preservation group, is credited for saving the gas station. The group fought for the building's life and arranged to move it, using $100,000 in private money and pledges for aid from Boulder County, Longmont, the Denver Regional Council of Governments, and the state.
Grants will help pay the cost of installing the building on a new foundation.
LAMAR — A gasoline station that is 175 million years old?
Ripley's Believe It Or Not says so.
Motorists traveling to the mountains on U.S. 287 sometimes stop at Lamar to see if it is true. It is.
Lumber dealer W.G. Brown built the station in 1932 but the walls and floors are constructed of large pieces of petrified wood over 175 million years old. The biggest piece of wood-turned-to-stone weighs 3,200 pounds. Brown had hoped to attract travelers who were zipping through Lamar. And now, though it houses the offices of Stagner Tire and a used car dealership, motorists stop and take pictures and rub their hands over the wood-stone.
AURORA — An argument at a gasoline station turned into a fistfight and then a shooting.
A man, his stepson, and the stepson's mother were riding in a car when the argument broke out. They stopped at a gas station to settle the matter. Police say the stepfather shot the stepson in the pelvis. His injury is not expected to be life-threatening, police said.
DENVER — Suncor Energy Inc., has agreed to purchase the ConocoPhillips refinery in Denver. The agreement, with a $150 million price tag, includes the purchase of 43 Phillips-branded retail stations and associated storage, pipeline, and distribution facilities.
It also includes the company's purchase of current crude oil and product inventories.
"Colorado is a growing, dynamic marketplace and we're excited about expanding our business to this area," said Rick George, Suncor's president and CEO. "Suncor has been looking to expand its access to strategic markets for some time and this acquisition is an excellent fit for us."
He said the additional refining and storage assets linked by existing pipeline to Suncor's growing oil sands production are the key to effectively marketing their products in the United States.
The U.S. Federal Trade Commission and other regulatory authorities must approve the acquisition before the deal if finalized. Upon closing, Suncor will assume the workforce of about 585 employees, including about 300 retail employees. Suncor will also assume the existing contract with the local Paper, Allied-Industrial Chemical and energy Workers International Union.
Suncor, based in Calgary, said it plans to spend about $175 million to $225 million between 2003 and 2006 to meet new fuels legislation and enable the refinery to integrate Suncor sour blends. After 2006, Suncor expects to have the potential to integrate as much as 50,000 barrels per day of sweet and sour crude into the refinery.
BOULDER — Stop to fill your gas tank at a 7-Eleven store here and you just may be watched — and heard — by someone in California.
Two security cameras dangle beneath the awning out front and inside a large video monitor hangs above the potato chips. Other cameras are zeroed in on the magazine aisle, two angles of the check-out stand and the parking lot.
"These days," said Robert Buggage, loss preservation specialist for 7-Eleven in Colorado and Utah, "when customers walk onto the property of national chain convenience stores or gas stations their every move and word may be recorded by cameras and microphones, transformed into digital bytes and sent over phone lines to security monitoring stations anywhere in the world. There, security employees are ready to call police or virtually intervene to solve a problem."
Buggage said the Westec Interactive system is being tested at 21 stores throughout the Denver Metro area, including the one in Boulder.
It not only makes employees feel safe, it also makes them beware if they think about stealing from their employer.
Shoplifting, employee theft, inventory mistakes, and vendor fraud cost stores just more than $31 billion last year, according to the study by the University of Florida criminology expert Richard Hollinger. Store employees out-stole thieves by more than $6 billion in 2002 and accounted for nearly half of the losses, according to the calculations in Hollinger's National Retail Security Survey.
The ACLU is critical of the cameras, fearing that once they are in place the system can be abused. The ACLU found that a police camera recording public spaces in Washington, D.C. was being used by male monitors to spy on women.
The technology is cropping up in restaurants and other places as well.
The small Diamond Shamrock Cornerstore across from Boulder High School has four security cameras inside and is covered from floor to ceiling by infrared motion detectors. "A mouse couldn't cross this floor without someone knowing," said Assistant Manager Jon Boger.
Over the years he has worked for 7-Eleven, Buggage said, camera technology has evolved from the days of providing grainy footage of an armed robbery to where clear, continuous visual and audio recordings of security now covers a variety of eventualities.
He added that recording the sounds in a store is extremely helpful. A customer files a complaint about an employee or a fight breaks out in a store? Go to the recording, watch and listen.
DENVER — Cars don't run on water but carwashes do and the drought in Colorado is hurting the carwash business.
Doug Christ, president of the 150-member Rocky Mountain Car Wash Association, said the businesses are getting hit with a double whammy. Some carwashes have reported a 10% to 20% drop in business because of the drought and utility companies are charging higher rates for big users of water.
"We've not only lost business from people trying to save by water by not washing their cars as often, but then we're surcharged for that water," Christ said.
EDWARDS — A 42-year-old man drove his van into a gas station pump and a truck here on July 15, igniting a fire that melted parts of the truck. The man died in the crash.
Police, who did not identify the man, said he was apparently having a seizure when he lost of control of the van.
Originally published in the August 2003 issue of the O&A Marketing News.
Copyright 2003 by KAL Publications Inc.
Serving the 13 Western States, the World's Largest Gasoline, Oil, Fuel, TBA and Automotive Service Market