DENVER — Average gasoline prices in Colorado rose 3.1 cents per gallon for unleaded to $1.521 just ahead of the Memorial Day weekend.
Pueblo had the lowest price in the state at $1.445 per gallon. Colorado Springs prices rose five cents per gallon to $1.469.
DENVER — It seems as if everywhere you go in Colorado independent gasoline stations are going out of business and non-traditional gasoline retailers are taking their place by offering bargains.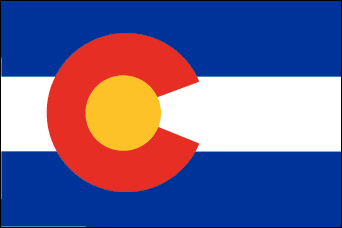 First it was the convenience stores. Now it is the grocery chains. Because they buy in volume they can compete more effectively. King Soopers and Safeway report booming business at the stores where they have installed pumps.
The grocers don't aim for large profits, figuring the convenience angle will lure more customers into the stores. With the success of the first stations, more are planned.
"I like it," said a man filling up at a Safeway in Colorado Springs. "I'm a busy person and I don't want to be on the road any more than I have to to get all my shopping done."
Prices at some grocery stores in Colorado are as much as 10 cents a gallon less than at other outlets.
DENVER — With all the conveniences customers are demanding from c-stores these days it's hard to keep track of their systems and more and more stores in Colorado are turning to technology.
Sinclair Oil, which has stations in 22 states including Colorado, has begun an experimental project at three of its stores in Colorado and Utah with a system provided by Opto 22, a hardware and software manufacturer. According to the company, Sinclair management will be able to monitor almost everything on site from USTs to lighting to the car wash.
Some oil retailers are using their own computer systems to analyze the data. Others are outsourcing it.
AURORA — When members of the Aurora City Council passed an amortization ordinance that threatened to close down 60 businesses including gas stations, convenience stores, car washes and a mobile home park if they didn't conform to zoning changes they never expected such a fight.
Nearly 7,000 signatures were collected to force a vote on the issue. A bill was introduced in the state legislature to prevent future "land grabs," and a newspaper crusaded for the repeal of the ordinance.
The controversial urban renewal ordinance was passed in January in an effort to "improve the neighborhood" in the 100 acres where a $4 billion health and medical science center is being built to replace the old Fitzsimons Army hospital.
Proponents say the ordinance, which gives businesses 10 years to comply with zoning or to cease operations, is the fastest way to get rid of unwanted businesses.
But dissenters say it is merely an attempt to grab land without paying the fair price dictated by condemnation.
Mark Franzen, Aurora project manager for urban renewal, said it is strictly a zoning issue. "Amortization isn't taking of private property because it gives the owners time. They will still own the property and can take advantage of any increase in the property's value."
But Donna Muse-Marcy, vice president and chief operations officer for Brundage Management Co., which owns one of the businesses affected — A-AAAKey Mini-Storage — asks "What are you going to convert a gas station to? What are you going to convert a mini-storage to?"
The owners will have to sell for land value alone, business owners assert.
A citizens group led by Steve Welchert gathered the 7,000 signatures on a petition that will force the Council to repeal the ordinance on its own or hold a referendum on the issue.
Colorado State Senator Bob Hegedorn (D-Aurora) and Representative Shawn Mitchell (R-Broomfield) drafted a bill to stop other city governments from following Aurora's lead.
The Rocky Mountain News called the ordinance "an outrageous effort to get rid of nearly 60 legitimate enterprises over the next 10 years without paying them a dime — because they don't meet the highfalutin' standards of the aesthetes on the City Council who deem them unworthy of the patronage of the medical types moving into the spiffy new $4 billion health sciences center.
"Apparently the Council dreamers envision a neighborhood full of art galleries, high-end jewelers, Porsche dealerships and Neiman-Marcus outlets, not nitty-gritty businesses serving more prosaic human needs."
BOULDER — What do you do to compete with the big boys in the gasoline retailing business? Terry Gallagher had an idea "and it's smokin'."
Gallagher once worked for Asamerica. But in the 1980s Asamerica decided to quit doing business in the United States. Terry liked Boulder, so he bought more than 100 gasoline stations from Asamerica.
He put his entire family to work in his business which he called Gasamat Oil Corp. of Colorado.
All went well until the early 1990s when the large oil companies began building more and bigger outlets. How, Gallagher asked himself, could they stay competitive without spending a lot more money?
He learned about a convenience store in Missouri that began offering paper goods, janitorial suppliers, candy, and tobacco products on a cash-and-carry basis. He sent Terry Jr. and other associates on a reconnaissance mission. They learned that while other supplies were bringing in only marginal profits, the competitively priced tobacco products were flying off the shelves.
Customers liked the store because it was "smoker friendly" and they were tired of being the castoffs of society.
Thus was born Smoker Friendly. In just one month in the first store in Commerce City they sold $20,000 worth of cigarettes and tobacco. A month later they added a store in Brighton followed by stores in Aurora, Fort Collins, Longmont, Greeley, Englewood, and Laramie, WY. Now they do business in 97 stores in nine states.
In 2002 the company had revenue of about $100 million. Gasamat in 2002 had revenues of about $32 million. The two companies have now merged.
Despite a decline in smoking and rising gasoline prices, Dan Gallagher, vice president of operations and administration, predicts a rosy future.
"We've positioned ourselves to capitalized on the niche of remaining smokers and on the gas side we've balanced with propane."
EVANS — Police traced a driver to his home after he drove off without paying for gasoline and found what they believe was a methamphetamine lab.
Detective Gary Kessler said it was a strong chemical odor that attracted the officers and they found men cooking a batch of the drug.
Police arrested Mark Eugene Hastin, 41, who lives in the house and Dale Edward Ketels, 26, of Greeley.
Originally published in the June 2003 issue of the O&A Marketing News.
Copyright 2003 by KAL Publications Inc.
Serving the 13 Western States, the World's Largest Gasoline, Oil, Fuel, TBA and Automotive Service Market