COLORADO SPRINGS — Gasoline prices are leveling off throughout the state but customers are not only still complaining, more of them are driving off without paying anything.
Colorado prices dropped 0.7 cents recently to $1.651 a gallon, but local drivers remember a year ago when they were paying $1.347. And with SUVs getting more and more popular, customers are "complaining on a daily basis," said Nancy McDade, manager of a BP gasoline station here.
But what's worse is "there are a lot more drive-offs," said McDade.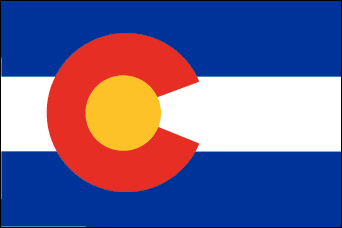 The thefts started about three months ago when crude oil prices began to rise sharply. War fears, labor strife in Venezuela and cold weather back East sent gasoline prices in Colorado Springs up 15 cents a gallon — and tempers flaring.
McDade said she recently had some people filling up with $35 worth of gasoline and driving off without bothering to pay.
It got so bad at the Big Bear Conoco that "We had to change our policy and make people pre-pay," said Bob Young, the station's manager.
Station owners say thefts that occurred only once or twice a month are occurring once or twice a week.
Where prices will stand in the near future is not something people in the gasoline retail business want to speculate about. The good news, they said, is that when the war actually started there was no sharp spike in prices.
And in Colorado crude inventories, which had been below normal, are improving. A big snowstorm that hit the state in March kept many drivers home, allowing supplies to build, said Roy Turner, executive vice president of the Colorado Wyoming Petroleum Marketers and Convenience Store Association. The Denver-based group represents half of the gasoline pumped in the state.
LONGMONT — Police are investigating what appears to be a robbery-homicide at a Peerless Tyre store and gasoline station on Feb. 13 that claimed the life of an 86-year-old attendant.
The victim, Charles Wilson, was shot to death. Police discovered his body after his family called saying he had not returned home.
He was working the last shift at the station. All lights were still on and bullet casings were found. The body was in the cashier's booth near the gasoline pumps.
A customer recalled seeing the attendant earlier that night and mourned his death, saying "He was so friendly."
Longmont has not had a homicide in three years. The incident stunned residents of the small quiet town near Boulder.
ENGLEWOOD — The new employee cleaned up as promised his first night alone on the job at a 7-Eleven store here. In fact, he cleaned it out.
Missing after Andrew Mucci's shift was 1,983 packs of cigarettes, $1,200 worth of prepaid phone calling cards, 643 lottery tickets, 15 cell phones, and $1,500 in cash.
Police are hoping he hits it big on the lottery and tries to cash in.
They say the entire incident was recorded on videotape. The clerk spent his entire shift drinking beer and scooping up the goods.
WELD COUNTY — It had all the sounds and fury of a terrorist attack and it had some residents of this rural county in northeast Colorado fearing the worst. Then finally the word spread: it was a gas pipeline explosion.
The blast on a Sunday evening rumbled across the plains, shaking homes and rattling windows. Flames shot as high as 300 feet into the night sky. It was described as a "large fire with a mushroom-type cloud. A fireball just like you see in a war." A loud roar from the flames was heard two hours after the blast.
Heat wrinkled the siding on two houses within a hundred yards of the explosion but nobody was home and no injuries were reported. Just the same, authorities evacuated a half-dozen houses nearby even though they said there was no danger.
A spokesman for Colorado Interstate Gas said a loss of pressure was detected on the pipeline and the pipeline failure resulted in the fire. He said company personnel isolated that section of pipeline, cut gas to that section and were allowing the remaining gas in the line to dissipate and burn off.
Natural gas line failures are rare, he said, and he was not sure what caused it to fail or why the loss of pressure would have caused a fire.
Only two homes were without heat that night as the local gas company, Atmos Energy, worked with other suppliers to route natural gas to its customers.
WASHINGTON — Senator Ben Nighthorse Campbell of Colorado, the only Native American in Congress, is pushing a bill that would help Indian tribes develop their energy resources through the use of grants, loan guarantees, and a loosening of federal supervision.
He said there is a significant amount of untapped energy underneath Indian lands across the United States and especially in the West and developing these resources would be of great benefit to the Indian nations. "We have almost untold resources in coal-bed methane and natural gas," he said.
The Southern Utes of southwestern Colorado are an example, Campbell said. "We're kind of using the Utes as a model because I think they're the most successful tribe in the country in terms of developing energy." The Southern Utes have developed coal-bed methane on their land south of Durango. But many other tribes have not been able to establish their own energy production programs.
Campbell is chairman of the Senate Indian Affairs Committee. He said he hopes to have his legislation approved soon by the committee.
His bill was first introduced last year as part of broad-based energy legislation. It was strongly opposed by environmentalists and was cut out of that legislation. Under the latest version, regulations governing the development of tribal energy resources would have to be approved by the Secretary of the Interior but once a tribe got that approval the federal government would no longer have oversight over tribal energy projects.
Campbell also proposes the establishment of a commission to look at factors that inhibit Indian energy development such as taxation.
Environmentalists fear Campbell's bill would dilute the Federal government's environmental scrutiny of specific Indian projects. Coal-bed methane is one of the most destructive ways to get natural gas out of the ground, they say. It is scarring the land up and down the Rockies.
Senator Jeff Bingaman of New Mexico is sponsoring legislation that is similar to Campbell's but is aimed more toward development of renewable energy resources. Campbell said he would like to combine the best features of his and Bingaman's bill.
DENVER — A Colorado advisory board wants to cut off or limit state grants to counties that are unfriendly to the mineral and gas industry.
The Energy Assistance Impact Grants to counties are what the state Minerals, Energy, and Geology Advisory Board want to limit. The Board says counties shouldn't benefit from the severance tax that funds the grants if they pass laws limiting or banning mining oil and gas extraction. It recommends that the amount of money each county gets in grants equal the amount of money collected from the severance tax within each county.
Singled out by the Board were Delta, Gunnison, Costilla and La Plata Counties, all receiving significant amounts of state grants. The grant program, administered by the Department of local affairs, dispersed about $39.6 million last year for 207 projects. Of that, La Plata County received about $5.1 million from 12 grant requests to help fund various projects including a bridge over the Animas River linking U.S. Highway 160 with U.S. Highway 550 and repairs to damaged roads.
The Board's recommendations are "a blatant attempt at extortion by the industry," said Josh Joswick, chairman of the La Plata County Board of County Commissioners. He questioned who would define "unfriendly."
La Plata County was the first county in Colorado to impose land use regulations on oil and gas companies after a legal battle that reached the Colorado Supreme Court. County regulations have been in effect there for more than a decade.
Board Chairman Thomas Vessels said some of the counties seem to be ignoring what the $8 billion industry has done for the state in terms of jobs it provides and the taxes it pays.
DURANGO — Natural gas prices increased by 20% in March here for residential and commercial customers because cold temperatures nationwide are pushing up demand while reserves are low and production is falling.
Gas provider Atmos Energy got permission from the Colorado Public Utilities Commission to raise the price per hundred cubic feet from 54 cents to 64 cents. For the average home, the cost of gas rose from about $54 to $65 per month.
With the latest price increases gas companies are making more than double what they did a year ago, according to Jeff Spitler, operation manager for producer BP's Durango office. The company is the largest producer in the San Juan Basin. The Southern Ute Indian Tribe, the basin's second largest producer, estimates income from its Red Willow Production Company has grown from about $500,000 per day to $900,000 per day.
Originally published in the April 2003 issue of the O&A Marketing News.
Copyright 2003 by KAL Publications Inc.
Serving the 13 Western States, the World's Largest Gasoline, Oil, Fuel, TBA and Automotive Service Market