DENVER — After a month of decline, street gasoline prices in the Denver area jumped 10 cents a gallon in one week.
In the week ending January 4, the price of unleaded regular went up to $1.499 a gallon in many metro Denver service stations. Some other stations held the price a few cents lower at $1.399.
Energy analysts put the blame on low crude oil inventories resulting from the virtual halt of Venezuelan exports. They said Venezuelan production has dropped from about 2.8 million barrels a day to only 300,000 barrels.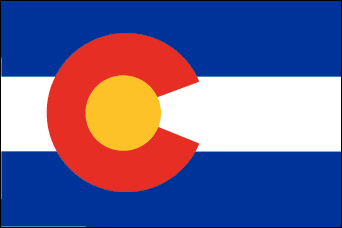 Until the strike began in Venezuela, that country supplied about 14% of the United States' imported oil. Venezuelans have said the worst is over but analysts are skeptical. Even if they can get production up to normal in 45 days as they say they can we will still be missing a lot of oil.
Motorists feel helplessly frustrated. "What can we do?" asked Ilene Long of Denver. "We have to drive."
AURORA — A motorist who stopped at a busy Aurora gasoline station was shot down by two men who stole his car.
Police said two men in a black Lexus drove up to the victim's car on January 24 when it was parked between the Amoco station and a car wash. The men got out of the Lexus and started talking to the victim who was standing beside his Ford Mustang.
"They were just standing there talking and the next thing witnesses know there were shots fired," said an Aurora police spokesman. One witness said he was driving by when he heard five or six shots. He saw the victim step back and fall.
One of the suspects got back into the Lexus and left and the other drove off in the Mustang.
The Amoco station was cordoned off with yellow police tape and closed for business while investigators processed the crime scene.
MONTROSE — A former bookkeeper for Montrose Consumer Oil Corp. has been arrested on suspicion of embezzling more than $100,000 from the company.
Catherine Brown, 72, of Montrose was arrested at her home January 17 following a 14-month investigation. She had left her job with the company more than a year earlier. Police said she had doctored financial records and took money from the company over a 10-year period.
The investigation was begun in November 2001.
Brown was released on a personal recognizance bond until her court hearing.
A police spokesman said they don't investigate many major crimes allegedly committed by senior citizens but added elderly suspects don't receive special treatment. "Theft is theft and the person responsible has to be held accountable."
DENVER — Vehicles powered by compressed natural gas have a maximum range of about 200 miles between refueling and refueling stations are few and far apart.
Most companies that own fleets of CNG-powered vehicles have to establish their own refueling stations at a cost of between $6,000 and $25,000.
But motorists who use their cars to commute to work will soon have an easier way to refuel. A company named Fuelmaker has a device about the size of a file cabinet that allows cars to be refueled with the gas that comes into private homes.
Fuelmaker's home refueling appliance is compatible with most home gas lines. It draws its power from a standard electrical outlet. The problem is it takes hours to fill a tank. Refueling with the HRA takes about one hour for each 10 miles driven.
Fuelmaker miniaturized the technology used in its fleet-size stations and will continue testing its HRA this fall. Software controls the flow of gas, senses any malfunction in the hose to prevent gas from leaking, and automatically shuts off when the tank is full.
DENVER — The U.S. Department of Energy's Clean Cities program has the attention of cities in Colorado.
Denver is now using hybrid electric buses to transport business professionals, shoppers, and tourists from one end of the 16th Street Mall to the other. The buses are fueled with gasoline but use a battery pack that helps with acceleration.
The cities of Denver and Boulder are using electric vehicles for city business. The EVs carry two people, reach top speeds of 25 miles per hour, and are equipped with global positioning systems. They have a 40-mile capacity between charges.
The Rocky Mountain National Park in Colorado has several compressed natural gas vehicles and electric pick-up truck in operation. Park officials are also trying to replace gas guzzling, polluting, and noisy snowmobile engines with alternative fuel engines.
Even Coors Brewing Company is helping. The company overfills each can of beer it produces at its plant in Golden, resulting in 22 million gallons per year of wasted 7% alcohol condensate. Coors has joined with Merrick & Company and Total Petroleum to recycle the condensate to produce more than 1.5 million gallons of 100% fuel-grade ethanol.
Originally published in the February 2003 issue of the O&A Marketing News.
Copyright 2003 by KAL Publications Inc.
Serving the 13 Western States, the World's Largest Gasoline, Oil, Fuel, TBA and Automotive Service Market