DENVER — With big oil companies merging right and left most independent gasoline retailers in Colorado don't know which company sign will stand over their stations next year.
Texaco's big star is being replaced now with Shell Oil Company's seaside motif, and by the end of the year the big stars will be scarce. The Chevron-Texaco merger was signed off on last October, and the Phillips 66-Conoco deal was signed late last summer. John Bennitt, Conoco spokesman, said he is not sure what changes will be visible, but he wouldn't rule out a change.
Then earlier this year the British Petroleum Company, now know as BP, began converting Amoco stations to new signs and new colors for corporate stores. Now as new corporate policies are being formulated, some independent gasoline retailers are worried.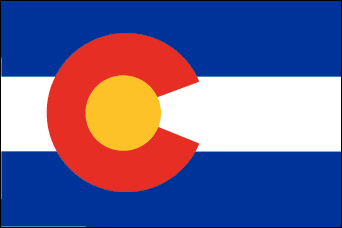 Roy Turner, president of the Colorado-Wyoming Petroleum Marketers Association, said members are worried primarily about the Shell-Texaco merger. "My understanding is that Shell is going around looking at Texaco units, and some will be offered the Shell brand and some will not. And my understanding is they've redlined our members, which means they won't be able to build a new station and brand it Shell."
Rusty Barron, Shell's regional manger, said the company is working with independents to evaluate store locations to prevent locating Shell stations too close to one another.
This, said Turner, leaves independent retailers with few options. If they go unbranded, business will suffer, and if they want to switch brands there is only about one left, and that is Sinclair.
Of the 200 Texaco stations in Colorado about 160 will be renamed. Phillips 66 retailers will be given the choice of remaining with the brand for several years said Phillips spokesman Rich Johnson. But they won't be renamed Conoco stations, he said, because Conoco's new policy favors corporate stores instead of new contracts with independents.
Conoco now has 320 stores in Colorado that are owned by independents. Another 80 stores are corporately-owned.
Among those affected by the mergers is the Texaco station and store in Evergreen. The station was founded in 1921 and now Kate Porter and her brother Rick Olde, who operate it, said they won't remain Texaco, but they don't know what their new brand will be.
COLORADO SPRINGS — In this city motorists are allowed to wash their cars only once a month, but they can patronize commercial car washes any time.
Blame it on the drought and population growth.
To make it more convenient for motorists, a car wash in the northern section of this city is offering an additional service: lunch.
Don Quintana and Harry McCreery opened the Hub Car Wash and Diner last October 7. They spent three years and $2.7 million getting the business up and running.
The idea, said Quintana, is to give car wash patrons a chance to have their cars washed while they eat lunch or dinner.
COLORADO SPRINGS — A woman was knocked through a plate glass window at a service station here as a passenger in a car parked at a gas pump accidentally stepped on the accelerator. The woman was taken by ambulance to a hospital where her condition was not believed to be life threatening.
The owner of the car was inside the station, paying for gasoline, when the accident occurred.
COLORADO SPRINGS — When the parents of two missing young brothers appealed to the public for help, a gas station attendant heard them.
He spotted the boys, ages 13 and seven near the station, and instead of calling the police he called their parents who picked up the boys.
COLORADO SPRINGS —The ever-fluctuating street price of gasoline was down again in the last week of November.
The price of regular unleaded gas was $1.41 here, down from $1.43 earlier in the month. Colorado Springs motorists were getting one of the best prices in Colorado where the state average was $1.48 during that time period.
DENVER — The developers of a prominent former amusement park turned into residential and commercial use are offering a car-share program to reduce the homeowners' dependence on cars and air pollution.
The Perry Rose LLC, purchaser of the 27 acres that Elitch Gardens dominated for many years, is providing a program that is the first of its kind in the nation. It is offering residents the use of two Honda Civics that run on natural gas.
For a small annual fee and $4 per hour and forty cents a mile, residents can drive to town equipped with a credit card to buy fuel and a map of natural gas fueling stations. Reservations to use the vehicles can be made an hour to two months ahead.
The program was launched with an $80,000 EPA grant and in cooperation with the national Zipcar Service.
Perry Rose partner Chuck Perry said, "We are always trying to be socially and environmentally responsible."
The program is enjoying a warm reception.
Originally published in the December 2002 issue of the O&A News.
Copyright 2002 by KAL Publications Inc.
Serving the 13 Western States, the World's Largest Gasoline, Oil, Fuel, TBA and Automotive Service Market