DENVER — Colorado's two oil refineries may shut down soon.
Conoco's refinery at Commerce City will be offered for sale to satisfy anti-trust concerns when it merges with Phillips Petroleum.
Conoco spokesman John Bennitt explained, "Conoco has notified its employees that the company has initiated the process to sell its refinery in connection with a possible Federal Trade Commission settlement."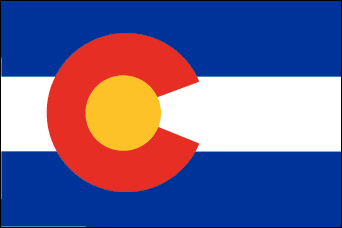 Conoco's refinery opened in 1931 and has the capacity to refine 60,000 barrels of crude oil per day. It provides gasoline to Conoco stations in Colorado and employs 210 workers.
Valero's refinery, also at Commerce City, will shut down because of expensive new federal regulations on sulfur content in gasoline.
Valero's refinery can refine 27,000 barrels of crude oil per day. It supplies Diamond Shamrock and Total stations in Colorado and employs 125 workers. The cost of equipment it would need to meet sulfur reduction requirements is prohibitive.
"These are expensive investments that provide no return," explained Valero spokesman Mary Rose Brown.
These changes are not likely to affect Colorado motorists, predicted Stan Dempsey Jr., president of the Colorado Petroleum Association. Colorado is being served by five pipelines that carry gasoline to the state, he said, and most of them are not at full capacity. They could carry more gasoline if needed, Dempsey added.
"I don't think there will be a significant change for the Colorado market," said Dempsey. "There should not be much effect on consumers and pricing."
DENVER — ExxonMobil is doing its part in helping to ease the water shortage in drought-plagued Colorado.
The company will release up to 5,500 acre feet of water from its Reudi Reservoir east of Basalt into the Fryingpan River. Federal officials said boosting the Fryingpan's flows will help fulfill the rights of downstream users of Colorado River water.
That would then free water in the Green Mountain reservoir in Summitt County for the roughly 80 subdivisions, cities, towns and businesses that tap into that reservoir.
ExxonMobil offered its water when the Colorado River Water Conversation District was desperately looking for more. Employee Chris Dobbs of ExxonMobil said he asked company managers about donating water that wouldn't be needed this year for oil and gas development.
"The River District was in an active search for donations and it all just kind of came together," Dobbs said.
ExxonMobil has the option to use 6,000 acre feet of Reudi water under its contract with the Bureau of Reclamation. The company's donation allows for the use of 5,500 acre feet of water or what is needed for the rest of the year, whichever comes first, Dobbs said.
An acre foot is about 326,000 gallons, enough for a family of four for a year.
Eric Kuhn, general manager for the Colorado River Water conservation District, said the West Slope of Colorado "is fortunate that as bad as the drought is shaping up we still have found some water to remedy this situation."
DENVER — As always, the price of gasoline in Colorado rose just before the July 4 weekend.
The average street price of regular unleaded gasoline went up to $1.421 a gallon from the $1.316 per gallon a week earlier. This was the first increase in nearly two months but the price is still below the $1.663 average one year ago.
DENVER — Shell Oil Company is donating $25,000 to help replant fire-ravaged Colorado forests. At the same time, the company created a website to link to other websites and inform people about how to donate to the cause.
More than 200,000 acres of forests in Colorado were scorched this year and reforestation programs are proceeding as rapidly as possible in hopes of preventing erosion when the rains come.
Shell also donated $25,000 to the Red Cross to help victims of the wildfires.
DENVER — British Petroleum's flashy sunburst logo will soon take over in Colorado and Amoco's torch and oval logo will disappear. Amoco's white and blue colors are giving way to BP's green and yellow.
The changeover is a result of BP's 1998 merger with Amoco.
Colorado will become the newest BP-branded market in a nationwide changeover of BP's service station brands that started last year.
At some service stations, the overhead canopies will include a series of 392 translucent photovoltaic panels designed to convert sunlight to electricity, enough to power the gasoline pumps and lights and supply 5% to 10% of each station's total electric needs.
The panels are not likely to be cost-effective, however, because the stations could buy electric power at a lower cost.
But, said BP spokesman Scott Dean, "This builds on our commitment to being a good environmental company."
Some smaller stations can't afford the solar panels but they will be rebranded to the BP colors and logos.
The stations that do convert to all the changes — at a cost of $2 million to $3 million each — will offer coffee, fresh-baked pastries, sandwiches and convenience items 24 hours a day. They will employ 25 to 35 people.
Pumps at those stations will be equipped with internet-connected touch screens that provide traffic and weather reports, news headlines and stock market updates. BP is also expected to announce a new low-sulfur gasoline that will burn cleaner and reduce tailpipe pollution.
COLORADO SPRINGS — A clerk in a convenience store just east of this city successfully fought off a would-be robber but was stabbed in the arm in the scuffle.
The clerk, William O'Sullivan, was counting inventory when a woman entered, pressed a knife to his back and demanded money. O'Sullivan was stabbed in the forearm when he tried to disarm the woman.
The thief fled with no money. Sheriff's deputies recovered the knife and a baseball cap she was wearing.
Originally published in the September 2002 issue of the O&A Marketing News.
Copyright 2002 by KAL Publications Inc.
Serving the 13 Western States, the World's Largest Gasoline, Oil, Fuel, TBA and Automotive Service Market