COLORADO SPRINGS — This city has become the first in southern Colorado to offer a high-ethanol-blend fuel.
Acorn Petroleum Inc., is selling E-85, a blend of 85% ethanol and 15% gasoline from its station near downtown Colorado Springs. The low-pollution mixture can be used in most late-model vehicles, including most Ford Taurus models and many Chrysler minivans.
Said Acorn President Harlan Ochs, "We went to make it easy for people to start using this fuel so we are selling it at the same price as regular unleaded gas and are working with local dealers to make their customers aware that E-85 is available locally."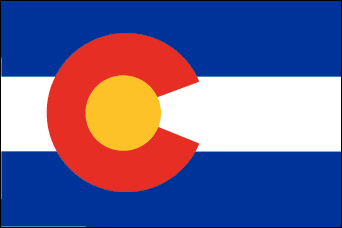 The fuel tends to be cleaner burning and has an octane rating of 110. It is sold by seven other stations in Colorado and has been available in the state for three to five years. It is sold in about 1,000 stations nationwide.
The E-85 mixture is more environmentally friendly than gasoline, said Denise Sulski, director of the Clean Cities program of the Clean Air Campaign. The campaign promotes increased use of alternative fuels ranging from propane to natural gas.
By offering the fuel locally, Acorn increased the number of vehicles in southern Colorado that can use it by ten times. Sulski said that nearly 500 vehicles in the fleets of local businesses and government agencies use alternative fuels.
The National Ethanol Vehicle Coalition awarded Acorn $20,000 to offset about one-third of the cost of the new pumps and tanks to handle the E-85.
COLORADO SPRINGS — A low fuel tank and a sputtering engine caused the pilot of a single-engine plane to make a forced landing on a dirt road on this city's north side.
The pilot, Ralph Andrew Young of Boulder, was flying south when he radioed a "mayday" call and began looking for a place to make an emergency landing. The engine in his Bellanca fixed-wing propeller plane was sputtering and threatening to stop, he said.
Young landed on the gravel driveway of a La Plata Investments storage compound with no damage to the plane or to Young. A friend took him to a nearby Conoco station and when Young fueled up he took off again.
DENVER — The price of gasoline in Colorado usually climbs at the start of the tourist season. But not this year.
The average price of unleaded regular self-service gasoline fell 0.9 cents a gallon at the end of May from a week earlier. It was the third consecutive week that priced declined.
The average price in Colorado was $1.356 a gallon at the end of May, a drop of nearly 40 cents over the past year.
The AAA said gasoline prices in Colorado look favorable because of the declining price of crude oil. area recently.
DENVER — BP is planning to install solar-electricity panels in the canopies of its Colorado gasoline stations.
BP acquired Amoco in 1998 and is converting Amoco's old red, white, and blue motif to new BP signage and green and yellow color scheme.
The plan to install solar panels was praised by Colorado's former U.S. Senator Tim Worth, who now heads the United Nations Foundation and Better World Fund. He said he views BP and Shell as examples of energy companies that have pushed sustainability without sacrificing economic goals.
Bob Malone, Western regional president of BP America, said, "BP believes that safeguarding the environment and maintaining secure energy sources are not mutually exclusive. We can do them both."
CRESTED BUTTE — Claim Jumper, a bed and breakfast hotel, has the only stoplight in town.
The hotel's rooms have been given names and the Ethyls Room is filled with antique oil cans, gas pumps, and road signs. Guests sleep with a full-sized Shell gas pump with a night light on top.
Originally published in the June 2002 issue of the O&A Marketing News.
Copyright 2002 by KAL Publications Inc.
Serving the 13 Western States, the World's Largest Gasoline, Oil, Fuel, TBA and Automotive Service Market