COLORADO SPRINGS — Where the Texaco brand is leaving, Shell Oil has arrived.
Colorado's first Shell-branded gasoline station opened recently on this city's south side. It is a co-branding venture of McDonald's franchisees Les Louzon and Jim Conway and is another one-stop shopping venue for motorists.
The new Shell station is the result of the oil company mergers last October; many U.S. Texaco stations will become Shell stations. The Texaco station at nearby Interstate 25 will eventually become a competing Shell or close.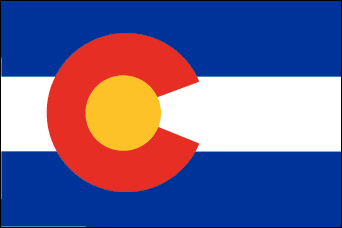 At the new Shell station, a single building houses a McDonald's and a Shell Food Mart convenience store. There are 10 high-tech gasoline pumps out front. The pumps have miniature screens that display the pump's payment options as well as CNN to keep motorists up on the latest news.
Shell stations will accept both Shell and Texaco credit cards and over the next two years, Texaco cardholders will receive new cards with Shell and Texaco logos.
Conway said the long-term effect of the oil company shuffle should be more stable supplies and more stable prices.
COLORADO SPRINGS — Supermarkets with gasoline pumps are cropping up all over this city and this is creating a challenge for owners of small gasoline stations.
In the year 2001 alone, grocery stores in Colorado Springs, Falcon and Woodland Park have sprouted fuel pumps. A Safeway gasoline station opened last September in Colorado Springs' east-central area and another combination Safeway and gasoline station opened in Woodland Park.
A new Albertson's gasoline station opened on Colorado Springs' west side and Sam's Club combined grocery sales with gasoline sales last October. The trend was started here by a Cub Foods chain several year ago.
Safeway spokesman Jeff Stroh said Safeway offers discounts of up to five cents a gallon for Safeway shoppers who present their Safeway membership cards, even if they are not buying groceries.
"It gives us an opportunity to cross-promote through fuel with the Safeway card club," said Stroh.
The combined service is also another way to bring in customers, enhance brand loyalty, and do some market research.
But Stroh said it can be overdone. "I don't think fuel is suited for every location. If you don't have good access or the room to do it, then it doesn't fit. The ones we have in Colorado Springs now are ones we've looked at on a case-by-case basis. It enables us to draw traffic, and it gives us the opportunity to promote something different that still has value."
An Albertson's spokeswoman has the same sentiments. "Whenever we have an Albertson's store, we'll look at the possibility of a fuel center," said Jeannette Duwe. "But that's not to say we're building one at every location." And, she said, the market has to be there. "We would not be putting fuel centers in our grocery stores if there wasn't a demand for them," she said.
Harland Ochs, co-owner of Acorn Petroleum, Inc., Colorado Springs, said that when it comes to building new stations the hypermarket owners "have every right to do that, and we recognize that, but a lot of people in this industry aren't too happy to see this trend.
"The challenge for the little guy," Ochs said, is to figure out how to distinguish himself, "but we haven't got that down yet.
"The hypermarts are not going to take all of the business," Ochs said, "but they will find a share of the market that's going to take away from some of us. And that will mean some existing gasoline facilities are going to go out of business."
COLORADO SPRINGS — At one time last Fall the cost of gasoline in Colorado Springs dropped while over the nation prices rose. But the last report shows the opposite.
According to a recent survey, gasoline prices in this city moved up for the third time in the past four weeks while the state and national price averages declined.
Still, gasoline prices here are the lowest in the state.
The survey showed average prices for regular unleaded self-service here rose from $1.114 a gallon to $1.118 a gallon. That's 50 cents a gallon lower than it was last Summer.
Statewide, the average was $1.158 a gallon at the time of the survey, down from $1.159 a gallon a week earlier. At Glenwood Springs on the state's west side, the price was $1.259 a gallon. Nationally, prices dropped from $1.127 a gallon to $1.123 a gallon.
DENVER — For years, Colorado motorists have complained about high gasoline prices, even accusing gasoline companies and retailers of price fixing.
But several investigations by the Colorado Attorney General's Office found no evidence of price fixing. An investigation last year in the Grand Junction area in western Colorado failed to turn up enough evidence for an antitrust action.
Now gasoline prices are at least 50 cents a gallon lower than they were last Summer and consumers are not complaining. Lower prices are the result of declining oil prices and competition among gasoline retailers.
Much of that competition comes from the grocery supermarkets. Recently Safeway and Sam's Club sold gasoline for less than $1.00 per gallon to their discount card holders. Some other retailers matched that price.
COLORADO SPRINGS — An armed robber held up the Sinclair gasoline station on the city's east side on December 14 and ran away with a small amount of cash. No injuries were reported.
Originally published in the February 2002 issue of the O&A Marketing News.
Copyright 2002 by KAL Publications Inc.
Serving the 13 Western States, the World's Largest Gasoline, Oil, Fuel, TBA and Automotive Service Market