COLORADO SPRINGS — The rumor spread rapidly on September 11. All over this city motorists were warned that the price of gasoline was going to skyrocket up to $5.00 a gallon. And by the early evening the lines at service stations began forming.
"We've been slammed," said a cashier at a Diamond Shamrock on the city's west side. "Right now we have about 50 people in the store and many in the parking lot."
Gasoline prices here did not jump to $5.00 a gallon but one station manager on the south side said he would boost prices by 20 cents a gallon.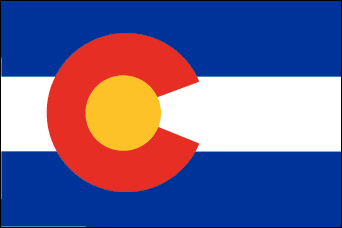 The nation's largest oil companies tried to dampen the rumors by freezing prices and pledging to keep distribution steady. John Bennitt, spokesman for Conoco in Colorado, said his company had not issued orders for price hikes and told dealers to practice moderation. Supplies of crude oil and gasoline are plentiful, he said, and added, "There's no reason for panic buying."
Still, they lined up, spilling out into the streets in some places. "We've been selling gas all day, but it got really busy around 3 o'clock this afternoon," said the manager of a Farm Crest Milk Store near the city's center.
Motorists who waited in line for an hour or more to top off their tanks were feeling foolish the next morning as they drove to work and saw that prices had not changed.
COLORADO SPRINGS — Customers at a Total service station here were horrified when they saw a 16-year-old girl shot here in September, the victim of a gang shooting.
The girl was in serious but stable condition the next day at Memorial Hospital. Police said she was shot in the back of the neck with the bullet going out her mouth.
Instead of waiting for an ambulance, her friends drove her to the hospital.
COLORADO SPRINGS — Static electricity was blamed for causing a flash fire in a natural gas line which severely burned two workers here on Sept. 25.
The men, ages 21 and 30, suffered first and second degree burns to their hands and faces and were in fair condition at Memorial Hospital the next day. They were being taken to the burn unit at University Hospital in Denver.
COLORADO SPRINGS — Believing supply has finally equaled demand, the City Council has voted to reduce natural gas rates for the first time in five years.
The Council copied similar decisions by other gas providers across Colorado and also cut electricity rates. Xcel Energy Co., which serves most of the state, said earlier it would slash prices by 40 percent.
The reduced rates in Colorado Springs follow three price hikes in nine months that boosted by 49 percent the amount residents paid to heat their homes and cook on gas stoves.
Low supply of natural gas plus a higher than normal demand were blamed for the price hikes. Now the Council is told there is more drilling for natural gas and the use of gas to power a growing number of electricity generating plants has not been as great as formerly believed.
Originally published in the October 2001 issue of the O&A Marketing News.
Copyright 2001 by KAL Publications Inc.
Serving the 13 Western States, the World's Largest Gasoline, Oil, Fuel, TBA and Automotive Service Market