DENVER — Shannon Merritt started at the bottom in the car wash business and he wants to stay there.
His two-year-old Centerline Detailing is thriving on the bottom level of the parking garage inside the Denver Tabor Center office building downtown. The majority of his business comes from the professionals who work in the 30-story building. And with 1,700 parking spots, that is a lot of business. He washes 40 to 60 cars a week.
The standard wash is $15 but most of his customers prefer the $150 detail wash. It includes washing, waxing, engine cleaning, carpet and seat cleaning, leather conditioning, and a cleaning of the vents and door jambs.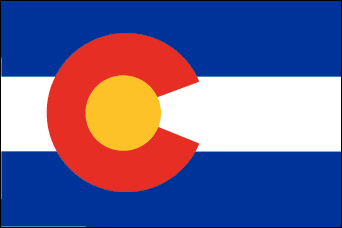 "People think washing cars is so simple — and it is not that complicated — but there is a right way and a wrong way," said the University of Houston graduate who earned the money for his enterprise by tending bar and modeling. He started with an investment of less than $10,000.
Merritt got the idea from noticing the lucrative business a carwash was doing in the parking lot at a Los Angeles health club. He is not the first to put a carwash in a parking garage, he admits, but claims to be the first to operate such a business in a professional manner.
When he tried to expand with a second car wash at the One DTC Building, he failed. But he attributes that to the fact that there were only 300 parking spaces. He intends to open more carwashes in 10 to 20 other locations in the country.
DENVER — Gasoline prices were still dropping all over Colorado at the end of July. Self-service unleaded was averaging $1.394 a gallon in Colorado Springs and $1.489 a gallon state-wide.
It was the seventh week in a row that prices fell. In just one week at the end of July the price of self-service unleaded dropped seven cents a gallon in Denver and Colorado Springs and eight cents a gallon over the state.
COLORADO SPRINGS — Lower gasoline prices are good news and bad news for this city.
Motorists love it. But the city's bus service is losing some of the rider increase it enjoyed when the high price of gasoline drove some city residents to leave their cars at home and ride the buses.
A couple of months ago ridership in the Springs Transit buses showed an unprecedented jump. That was when gasoline went for $1.749 a gallon for regular self-service.
Last May ridership increased 5.77% over the same time a year earlier. "That is very unusual," said Sherre Ritenour, transit services manager. "Normally, we see essentially no change." area recently.
That was good news for the transit service. It receives about $4.9 million a year in taxpayer subsidies and has been struggling to attract new riders.
And there was more good news. The number of people inquiring about van-pooling and carpooling increased 25% over a year ago. Van rides to Denver almost doubled.
But most motorists wouldn't give up their cars. They talked about having to walk several blocks to the bus stop, wait as long as a half-hour, then sit on a straight-back seat while the bus stopped a dozen times and took a roundabout route to get somewhere near their destination. Then another walk.
Now that's history. When the price of regular self-service fell to around $1.40 a gallon, ridership on the buses decreased and overcrowded streets became even more congested as tourists came back.
DENVER — Grease Monkey International, based here, is buying 17 Indy Lube Centers in central Indiana.
Rex Utsler, president of Grease Monkey, said, "The location of these centers will enhance our ability to market the Grease Monkey brand in the Midwest."
The deal is expected to close this month.
Originally published in the August 2001 issue of the O&A Marketing News.
Copyright 2001 by KAL Publications Inc.
Serving the 13 Western States, the World's Largest Gasoline, Oil, Fuel, TBA and Automotive Service Market