DENVER — The city and county of Denver have purchased 39 Toyota Prius vehicles that run on a combination of electricity and gasoline and seven RAV4-EV vehicles that are entirely battery powered.
The vehicles were financed partially with a grant from the federal Energy Department's Clean Cities program. They are easier on the environment and less expensive to operate.
The Toyota Prius gets up to 50 miles per gallon of gasoline and needs no recharging. It runs on battery power at slow speeds then converts automatically to gasoline power as needed. "It switches between the two as you drive along," said Jennifer Quong Chung, spokesman for Toyota Motor Sales. "You don't even notice the change."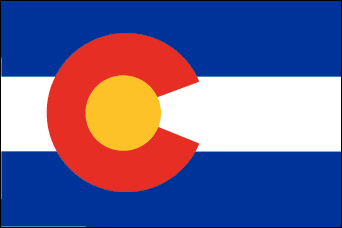 With its 11-gallon tank, the Prius will run from Denver to Yellowstone without refueling.
The RAV4s have to be recharged every six hours.
The cost of the Prius is $20,000, about $3,400 more than a conventional vehicle of the same size.
DURANGO — Williams Pipeline Company is proposing to reverse the flow and use of a pipeline that cuts across La Plata County. But the Sierra Club fears it will leak fuel and contaminate groundwater.
The company wants to reverse the flow in a 235 mile section of the pipeline that transports natural gas from Crescent Junction, UT., south to Bloomfield, NM. A new 250-mile pipeline will then connect Crescent Junction to Salt Lake City. Williams Pipeline hopes to change the pipeline's contents from natural gas to refined petroleum products such as gasoline, diesel, and jet fuels.
This would open up new markets for the fuels as far north as Idaho and Washington.
Kelly Swan, spokesman for Williams, said, "There is a big demand for refined fuels. Our calculations are showing a shortage of fuel by 2004. So, basically, they need a new supply source to get fuels up there."
Harry Riegle of the Sierra Club said he is most concerned about fuel leaks contaminating groundwater and area rivers such as the Animas, La Plata, and San Juan as well as Lake Durango. "If there is a leak, it's going to be leaking into the groundwater," he said. "I'm concerned about our water quality."
The Williams Company intends to monitor the pipeline for leaks as it does for more than 50,000 miles of pipeline operated by the company and its subsidiaries throughout the United States.
A draft of the BLM's Environmental Impact Statement shows that even undetectable petroleum leaks over time can contaminate groundwater and soil.
DENVER — The price of gasoline broke a record in Colorado on May 4 and came very, very close to reaching $2 a gallon for premium unleaded.
The average price for a gallon of regular unleaded climbed to a record $1.708 across the state, barely past the previous high of $1.696 set on June 30, 2000.
Prices vary around the state and even in the cities. Premium unleaded was selling for $1.999 a gallon at a station in Colorado Springs.
Motorists shopping for prices congregated at a U-Pump-It station on Colorado Springs' south side. While a Conoco station and a 7-Eleven store in the same neighborhood were selling regular unleaded for $1.719 and $1.759, the U-Pump-It station was selling it for $1.669.
U-Pump-It employee Mike Russell said the station doesn't take credit cards, has a small profit margin on gasoline and relies on the sale of milk, cigarettes and other items to keep its pump prices lower.
DENVER — Colorado's second largest industry is tourism but tourism officials say the high price of gasoline and a slowing economy are nothing to worry about.
A spokesman for Praco, the firm that promotes tourism for the state, said the trends that identify Colorado as a destination are up. Requests for the state's vacation guide are up 38% this year.
The company that publishes and distributes the guides said 47,000 were mailed out in April and that is 7,000 more than were ever sent out for that month.
Tourism brings in about $7 billion a year in Colorado.
COLORADO SPRINGS — Robbers held a hatchet to the throat of a 7-Eleven store clerk and escaped with a small amount of cash and beer. The clerk gave police a description of the robbers' car and police found and stopped the car. Three men were arrested.
The hatchet used as a weapon was a framing hammer.
Originally published in the June 2001 issue of the O&A Marketing News.
Copyright 2001 by KAL Publications Inc.
Serving the 13 Western States, the World's Largest Gasoline, Oil, Fuel, TBA and Automotive Service Market