LITTLETON — Marathon Oil Company has reported that they are consolidating their U.S. operations. As part of the consolidation, they will be closing their research center in Littleton and eliminating 150 jobs in the Denver area.
DENVER — The Public Service Company of Colorado has asked the state's public utilities commission for another hike in natural gas rates. It will be the second hike in four months.
Public Service Co. provides natural gas and electricity for about 70% of Colorado's residences and industries.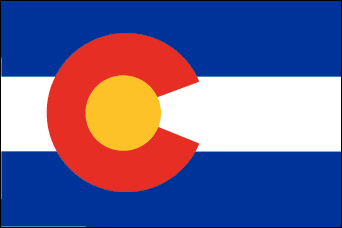 The company said the price of natural gas has risen about 80% in the past year and more increases are expected. "I hate to be the bearer of bad news," said Cynthia Evans, vice president of Xcel Energy, the parent of Public Service Co., "but we don't determine the cost of natural gas in the marketplace."
The latest rate increase hit customers just as winter began and Evans said, "We want our customers to know that this increase, coupled with a similar increase that went into effect in July, is likely to have a significant impact on their heating bills this winter."
She blamed higher prices on increases in the price of crude oil, lower natural gas reserves and supply and demand.
DENVER — An increase in natural gas rates will probably mean increases in electricity rates, according to utility regulators and energy experts.
That's because more and more electricity-generating plants are burning natural gas rather than coal and the booming demand has boosted the cost of natural gas considerably.
"The prices are already having an impact," said Christine Hansen, executive director of the Interstate Oil and Gas Commission, a non-profit group that represents governors in 30 oil and gas producing states, including Colorado.
With electricity companies racing to keep up with Colorado's rapid population growth and the resulting need for power, new gas-powered plants are springing up everywhere. "Everything we're building now and everything that's on the drawing board is gas-fired," Hansen said. "It's driving demand for natural gas dramatically higher."
Prices of natural gas began moving up a year ago when the demand outstripped a two-year supply glut. Prices doubled, sometimes in a month. Since late last year when prices hovered at $2.80 per million BTUs, prices have topped $4 million per BTU.
Consumers' electricity bills may not reflect the higher gas prices this winter, but eight new plants now under construction and more being planned will have an effect later, experts say.
COLORADO SPRINGS -- El Paso Energy Corp. is consolidating and moving the regional offices of its natural gas pipeline subsidiaries to Colorado Springs. The company, based in Houston, will make this city home base of its operations, including headquarters for Colorado Interstate Gas Co., and El Paso Natural Gas Co. CIG's offices are already located here with 487 employees.
El Paso is expected to bring another 260 employees here. The consolidation is part of the merger of El Paso Energy and Houston-based Coastal Corp., the parent company of Colorado Interstate. The merger is scheduled for completion by the end of this year. It must be approved by the Federal Trade Commission and has already won approval from Federal energy and securities regulators. When the companies are combined they will have assets totaling $35 billion and will operate the nation's largest natural gas pipeline system. They will also have operations in merchant energy services, power generation, gas gathering and processing, and oil and gas production.
"Our upcoming merger with Coastal will create an interstate transmission system that spans the nation," said William Wise, El Paso Energy's president and chief executive. "This consolidation represents a highly disciplined approach to managing this system."
El Paso Energy will merge Coastal Pipeline Operations, now based in Detroit, into its own subsidiary based in Houston. Another El Paso Energy subsidiary based in Birmingham, Alabama will not be affected by the consolidation.
Colorado Interstate and El Paso will continue operating under their own names, although administrative and support operations will be merged. Patricia Shelton, president of El Paso Natural Gas, will also become president of Colorado Interstate. She became president of El Paso Natural Gas earlier this year after serving as vice president of finance and other management positions. Jon Whitney, 56, president of CIG, will remain with the company after the merger for a transition period, then retire.
Originally published in the October 2000 issue of the O&A Marketing News.
Copyright 2000 by KAL Publications Inc.
Serving the 13 Western States, the World's Largest Gasoline, Oil, Fuel, TBA and Automotive Service Market