COLORADO SPRINGS — Local governments here are buying unleaded gasoline for $1.13 a gallon. In spite of that, their gasoline bills have gone up considerably.
The governments buy gasoline in bulk and don't pay state or federal gasoline taxes while most consumers are getting stuck with sky-high gasoline prices plus all the taxes.
By the end of May, the city had spent $800,000 on fuel to run its fleet of 3,800 vehicles. In the first five months of 1999, the city's gas bill was $438,000. El Paso County was paying 62% more for gasoline at the end of June. The bill for the previous 12 months was $362,000.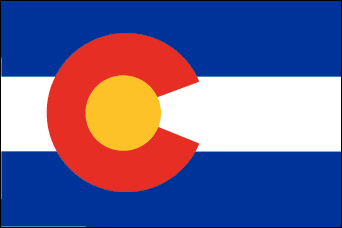 Tom Monarco, the fleet manager for the city, said the price varies every day. It went up 10 cents a gallon one week and went down 5 cents the next week. The city may have to dip into its emergency reserve fund, but city officials will wait until September to decide what to do.
School District 11, the largest school district in the county, budgeted $40,000 for fuel for the fiscal year which began July 1. Last fiscal year, the district hired fewer drivers for its 125 buses and the district expected to hire even fewer drivers this year.
COLORADO SPRINGS — Gasoline pumps at supermarkets debuted here in March 1999 and more are being added. Plans have been submitted to the city planning department for gas pumps at a Sam's Club and at a Safeway store.
The pumps are a convenience for shoppers and shoppers also get a discount on gasoline prices for spending a minimum in the grocery stores. They also encourage customers to shop at the grocery and club stores.
According to plans filed with the planning department, the Sam's Club would have 12 fueling pumps at its store on the southeast side of the city. Building and opening dates have not been determined.
Safeway plans to add a convenience store, six gasoline pumps, and a carwash at the Safeway complex east of the city's center. Safeway is also considering adding pumps to its store in the city of Falcon, south of Colorado Springs. Again, no opening dates have been determined.
What Safeway hopes to build is one-stop shopping said Jeff Stroh, Safeway spokesman.
Cub Foods was the first grocery store in the area to add gasoline pumps. The company started selling gasoline at its Cub Foods parking lot on the city's north side in March 1999. Customers who spend at least $10 in the store get a discount on gasoline.
COLORADO SPRINGS — The higher cost of fuel is hitting consumers from several different directions. Some businesses are planning to pass on the higher cost to customers.
Sprint Express, a courier service, is spending several thousand dollars a month more on gasoline than it did last year, according to Bryce Wall, regional manager. The company has a fleet of 20 vehicles that are making deliveries.
As of mid-summer, the company had not increased prices to customers, but Wall says that may happen soon.
Taxi drivers, truckers, and even pizza delivery drivers are losing money on gasoline. Debbie Roller, who has been a part-time pizza delivery driver for five years, said, "It hurts, and tips are more important now than ever."
Most pizza makers don't pay for the gasoline that delivery drivers burn and the drivers may be paying as much as $100 a month more out of their pockets.
Taxi drivers also pay out of their pockets for the gasoline they use and they are spending as much as $200 a month more than they did a year ago.
Ed Benjamin, general manager of Yellow Cab Co., here, said the higher expense hurts when a cab driver makes only $400 to $800 a week.
DENVER — The tourist industry here is not laughing at the high cost of gasoline, but as of early July the industry has not been hurt.
Local RV parks and most hotels and motels were filled to capacity. Terry Sullivan, president of the convention and visitors bureau here, said gasoline prices are having no effect on tourism at all. "Tourism is maybe even slightly better than last year," he said.
Mary Greer, spokeswoman for AAA Colorado, said, "rubber tire" tourists may cut trips short or won't go to as many places but they are still driving. "We've had lots of members come in and say they want to travel this summer but they don't want to go more than 300 miles."
WOODLAND PARK — Natural gas bills will jump about $10 a month over the next year for some 45,000 customers of Peoples Natural Gas. About 30,000 of the customers live in Teller and El Paso counties.
Peoples got permission from the Colorado Public Utilities Commission to raise its prices, effective as of July.
Roger Kort, a Peoples spokesman, said natural gas is a commodity that supply and demand dictates. "It's no different than pork bellies. It's the marketplace at work."
That marketplace is driving up natural gas prices over most of Colorado. Public Service Co. of Denver is asking the PUC for permission to raise its gas prices and other utilities around the state are doing the same.
The Colorado Springs Utilities Department is forecasting an increase — as much as 20 percent — later this year.
Natural gas prices dropped slightly in recent years, but Kort said that created a dis-incentive for exploring for new gas and supplies are now down about 25 percent from a year ago. At the same time, electric utilities are adding cheaper, gas-fired turbines to help produce power and that is driving up demand and prices further.
That average of $10 a month more for residential customers is the year-round average. The increases will be higher in the winter than in summer.
Kort said Peoples might seek another price hike later this year.
COLORADO SPRINGS — The higher the price of gasoline, the more motorists drive off without paying. And the police are doing little to catch them.
A spokesman for Conoco said drive-offs are up about 20 percent over a year ago and "We report each incident to the authorities." Gas station attendants are required to record a description of the driver, make and model of the car, and the license number.
Colorado Springs Police spokesman Lt. Skip Arms said his department is not keeping statistics on drive-offs. Reports from gas stations are mailed to the nearest division office.
Station attendants say the police are reluctant to chase down cars driving off with $15 to $20 worth of gasoline. Arms said the majority of clerks don't report enough information. He said, "Generally, I think they just need a case number for their insurance company."
The only solution, station personnel said, is requiring pre-payment of gasoline, but customers don't like to pre-pay.
COLORADO SPRINGS— A thug using a silver handgun held up a clerk at an Amoco station in the north section of the city in early July and escaped with an unknown amount of cash.
And, at the same time, one of two men involved in the gas station robberies last October was sentenced to 20 years in prison.
Stephen Boyd Wilson, 21, pleaded guilty to one count of armed robbery and prosecutors dismissed another count of armed robbery and an unrelated assault charge.
Wilson and Saddiq Alim Shariff, 20, are accused of robbing two gasoline stations while wearing horror masks. The clerks in both robberies were pistol-whipped but neither was seriously injured.
DURANGO — La Plata County's offer to pay for more studies on expanding natural gas wells here is not setting well with the director of Colorado's oil and gas commission.
County officials committed to spending $10,000 for a computer modeling study into why natural gas is seeping into the soil, water, and air along the northern rim of the San Juan Basin. They believe it is caused or aggravated by the extraction of gas.
Rich Griebling, executive director of the state's Oil and Gas Conservation Commission, sent a letter to La Plata County commissioners saying the commission already has enough technical information to make a decision on whether to allow 13 energy companies to double the well density.
Proposed new spacing would allow one coal-bed well every 160 acres instead of the current spacing of one every 320 acres. This would allow more than 600 wells.
The county's technical advisor, Warren Holland, testified earlier this year that the state has adequately defined a safety zone around the outcrop where drilling could occur without worsening the seeps.
Originally published in the August 2000 issue of the O&A Marketing News.
Copyright 2000 by KAL Publications Inc.
Serving the 13 Western States, the World's Largest Gasoline, Oil, Fuel, TBA and Automotive Service Market