DENVER — Some Texaco service stations in Denver and Colorado Springs have experienced a gasoline shortage for a short time because of operating problems at a major refinery in Texas.
The glitch at McKee refinery in Dumas, TX., left many stations short and some completely dry. Others had only premium gasoline.
Mary Hartman, spokesman for Ultramar Diamond Shamrock which runs the refinery, said any little thing going wrong could result in an outage. "We've had outages through August," she said. "It hasn't been like one week. We don't anticipate any more problems."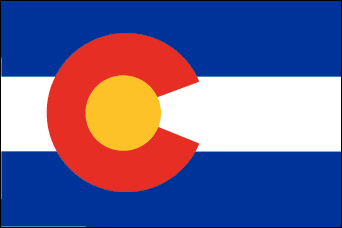 The refinery fulfilled its contract with Texaco, Hartman said, but it could not always supply the additional demand brought on by the tourist season in Colorado.
COLORADO SPRINGS — Gunfire erupted at a Diamond Shamrock service station and convenience store here when two cars stopped near the gasoline pumps.
Occupants of the cars exchanged nine shots but no one was hurt. One round went through the station building and another hit a gasoline pump. Six people were in the store at the time.
COLORADO SPRINGS — The city's utilities department has taken the U.S. Army to court over who will control the natural gas and electricity lines on the nearby Fort Carson Army post.
The Army's plan for Fort Carson is part of a nationwide push to privatize the utilities used on Army posts where they can cut costs without jeopardizing national security. Fort Carson is among the first to put its lines up for bid.
The post is one of the Colorado Springs Utility Department's major customers and department spokesmen have said losing the Army contract could result in higher rates for other customers to make up the loss.
Department officials say in their lawsuit, filed in U.S. District Court in Denver, that the city department should be the only company allowed to bid on the Army contract because state law gives it a monopoly over an area that includes Fort Carson.
The Army Corps of Engineers argue that because Fort Carson is on federal land, state utility laws do not apply. Bob DiMichele, a Corps spokesman, said the issue is clear. More than one company has expressed an interest in the Fort Carson contract and, therefore, there should be a competitive bidding process.
The city has threatened to seek a restraining order if the Army moves ahead with the process.
COLORADO SPRINGS — An experiment with a vegetable-based lubricant in a lawnmower has grown into a vegetable-based motor oil that is being used in trucks and autos.
Tim Lambert and his dad, Jim Lambert of Colorado Springs, were surprised when the lawnmower didn't blow up. "It was an old lawnmower and we were prepared to have a little entertainment," Tim said. "We ended up saying, 'Gosh, we actually may have something.'"
With loans and grants from the federal government and the United Soybean Board, the Lamberts put $2.5 million in developing the product called AMG 2000. They organized a company named Argo Management Group Inc. Last May researchers drove a truck with the new oil on a three week tour through 26 states.
The experiment was successful enough that the city of Fort Collins began using the oil in a 1992 Ford Explorer and two riding lawn mowers. Carl Roth, fleet services shop manager for the city, said they have had no problem with the motors.
The oil is made of soybean, canola, and other vegetable oils. It will probably not be available to consumers for at least a year and then it will be expensive. Fort Collins pays about $2 a quart for the new oil. However, the cost is expected to go down as more companies use the product.
"But the whole concept," said Lambert, "is a biodegradable, renewable, cost-effective motor oil." Roth said Fort Collins decided to try the oil "to get off foreign dependence. We know there is a finite amount of oil products. When you are growing a crop, it becomes less finite."
The U.S. Postal Service offices in Fort Collins and in Grand Rapids, MI., are also testing the product.
Originally published in the September 1999 issue of the O&A Marketing News.
Copyright 1999 by KAL Publications Inc.
Serving the 13 Western States, the World's Largest Gasoline, Oil, Fuel, TBA and Automotive Service Market