COLORADO SPRINGS — Convenience stores with gas pumps out front have long been common here but now Cub Foods, a huge supermarket, is adding gasoline pumps.
The Cub Foods gas station here is probably the first of its kind on Colorado's Front Range, but store owner Jerry Mickelson believes other supermarkets will soon follow.
Mickelson said the supermarkets can be "quite competitive" on pricing. "We're buying direct like everyone else at the terminal in Colorado Springs so we can get the very best prices," he said.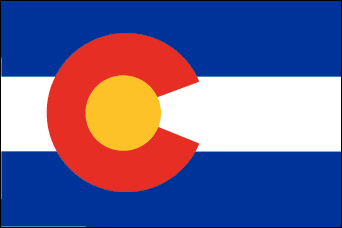 As an incentive, customers can get a scannable coupon that can be used at the gas station when they check out their groceries. Details have not been worked out yet, but soon shoppers will be able to pre-pay for the gas in the grocery department, Mickelson said.
DENVER — Low commodities prices have hit Colorado's independent oil and gas producers a hard blow.
All that is saving the energy industry is natural gas prices. They have held their own and are around $1.60 and $1.80. Companies with holdings in both oil and gas are able to stay alive.
The rest of the industry has had to plug up wells, slash budgets, lay off workers, and sell properties. Industry sources estimate 3,000 Colorado oil and gas employees lost their jobs last year.
The only bright spot seen recently by George Fancher, president of Fancher Oil and Gas Co., is the fact that inventories are coming down. Still, he said, the industry needs a long cold winter. The winter of '98-99 has been one of the mildest in years in Colorado.
DENVER — A bill introduced in the Colorado General Assembly would give residential consumers an opportunity to choose their natural gas supplier. Business customers already have that privilege.
An amendment to the bill would ensure that utility gas costs stay regulated until true competition is established. State officials believe competition is sufficient when a third of the marketplace has chosen to go with an unregulated as supplier and of that one-third, 18 percent is not affiliated with a utility company.
The bill, sponsored by Senator David Owen (R-Greeley) has a long way to go before it becomes law. If it is passed by the General Assembly, it won't be implemented for at least 18 months.
Meanwhile, with the deregulation of electrical power, the demand for gas to power generators has gone up and competition among suppliers has grown.
Still another bill, introduced later in the Colorado Senate, would deregulate the gas delivery system, giving consumers a choice of suppliers.
Existing gas suppliers could choose to deregulate their services, which would allow them to offer new options and services such as varying rate plans and incentives. One incentive being considered is frequent flier miles.
The bill, if passed, will have a strong impact in Colorado Springs where the city-owned utilities department has held a monopoly on the city's gas market.
COLORADO SPRINGS — Nostalgia and history come together in this city's Pioneer Museum where some 300 to 500 objects collected from old gasoline stations are on display.
Light globes from long ago service stations, oil cans, Burma Shave signs, and gas pumps of all kinds, all from the collection of Clyde Hodge of Berthoud, will cover the floors of the old El Paso County Courthouse, now home of the museum.
Twenty years ago, most of the things in this exhibit would have been considered junk, Hodge said.
Inside the old courthouse are mock-ups of the front of a station and a service bay and pumps ranging from simple hand-cranked pumps to glass pumps to elaborate art-deco pumps. Globe signs advertising gas stations and signs advertising motor oils are on display, including the Power-Lube Motor Oil which was advertised to be "As smooth as the tread of a tiger."
Originally published in the April 1999 issue of the O&A Marketing News.
Copyright 1999 by KAL Publications Inc.
Serving the 13 Western States, the World's Largest Gasoline, Oil, Fuel, TBA and Automotive Service Market