DENVER — The deadline for emptying or upgrading underground gasoline storage tanks has passed, but the Colorado Oil Inspection Division believes there is still a lot of catching up to do.
The Division estimates that of 11,000 underground tanks in the state, the owners of at least 2,500 have not yet made the required renovations.
Environmental Protection Agency officials believe some gas station owners will ignore the law and hope they don't get caught. Those who are caught face fines of up to $5,000 per tank per day.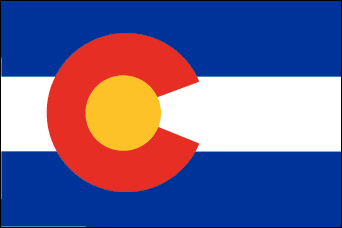 Dick Piper, state inspector of oils, said 12 inspectors are now investigating suspected tanks. He said it will take three to four months to complete the job.
Station owners were given 10 years to repair or replace leaking tanks. Some owners went out of business rather than pay the high cost of complying with the law.
DENVER — High-tech industries aren't the only employers using signing bonuses to attract qualified employees. Total gas stations are offering a $40 bonus in the second paycheck of new employees. Total Petroleum has offered the same kind of incentives to hire more than 350 employees between October and December of 1998.
DENVER — Inland Resources Inc., an oil and natural gas company based in Denver, said it has agreed to acquire certain assets of Flying J Inc., for $98 million in cash and stock.
Inland will receive a 25,000 barrel-per-day refinery, 11 gasoline stations, and all of Flying J's oil and gas reserves.
Flying J is a truck stop chain and petroleum producer based in Brigham City, UT.
DENVER — As owners of gas-guzzling SUVs fill their tanks with cheap gasoline, producers of the gasoline in Colorado are struggling to survive.
Dean Kauffman, who owns KP Kauffman Co., which has been in business in Denver for 15 years, said that the impact of low crude oil prices "has been devastating. I would say the oil and gas industry is nearing a Depression level. We have not seen prices like this for over a decade. I'm seeing a massive curtailment of activity. It's probably down 60 to 70 percent."
Companies are laying off workers, selling property, and eliminating unnecessary expenses. Amoco Corp. has announced plans to eliminate 380 jobs in Denver as part of a consolidation. Those employees are being offered transfers or severance packages.
Texaco employees in Denver are expecting similar news after the company announced plans to cut 1,000 jobs in exploration and production. Company officials said the layoffs will affect Denver operations which employ some 450 people.
Marc Smith of the Independent Petroleum Association of Mountain States, said, "We have seen a real hit. We've seen third and fourth generation oilmen having to get out of the business. I think it's very serious. To a large degree the survivorship will depend on how financed these companies are, how leveraged they are."
COLORADO SPRINGS — When a natural gas leak caused an explosion that injured three members of a family here, the city's utilities department decided it was time to replace old cast iron mains.
That was 17 years ago, and the city-owned utilities started a 20 year effort, allocating $3 million a year, to replace about 400 miles out of a total of $1,800 miles of gas lines in the city.
Now some 300 miles have been replaced and the number of reported gas leaks have dropped from 920 to 268 a year.
Officials blame most of the problem on cast iron mains used in the late 1800s and early 1900s. Cast iron is brittle and cracks as the ground settles, they say. In the 1930s, the department began using steel. But steel rusts and corrodes. So in the late 1950s, the department began coating the steel and negatively charging it to prevent corrosion. Those pipes are still in good condition. Plastic is the material of choice now.
Originally published in the February 1999 issue of the O&A Marketing News.
Copyright 1999 by KAL Publications Inc.
Serving the 13 Western States, the World's Largest Gasoline, Oil, Fuel, TBA and Automotive Service Market