WANT TO SEE MORE PICTURES?
Go to the Cutting Room Floor to see the photos from industry events.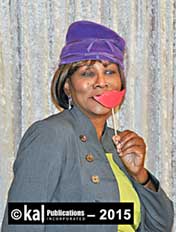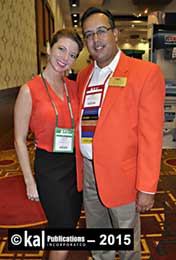 Boyett Petroleum Purchases Branded Contracts of MCW Fuels
Poma Distributing, Redwood Oil Sold To Flyers
Kinder Morgan to Acquire Hiland Partners
Kum & Go Settles ADA Lawsuit
Pacific Ethanol to Acquire Aventine
Western Refining Acquires 31 Sites in Arizona From Reay's Ranch
Carwash Buyer Arrested for Money Laundering
L.A. Hydrogen Station Certified to Sell to the Public
Tesla To Offer Battery Swap in Central California
United Oil Acquires 251 Stations from PC&F
SC Fuels Acquires DeWitt Petroleum
California Plastic Bag Ban On Hold
Anthony Acquires New Production Facility
Highlander Acquires Valvoline's Car Care Products
Hawaii Raises Tobacco Age to 21
California Files Complaint Against Ami Adini & Associates
Victory Blue Opens DEF Plant in Las Vegas
Gevo to Provide ATJ to Alaska Airlines
REG to Acquire Imperium Renewables
Cosby Sells Lubes Division to Van de Pol Enterprises
Nevada Announces Electric Highway Plans
PEI Publishes Generator and Stationary Engine Guidelines
Alon/7-Eleven Acquires 14 Albuquerque Sites
Hawaii Repeals Ethanol Blending Mandate
Kellerstrass Oil Acquires Hansen Oil
D&H Petroleum Merges with United Pump
San Francisco MTA Fined for UST Violations
Flyers Energy Acquires SKS
ExxonMobil Agrees to Sell Torrance Refinery
J8 Completes Merger with Acterra Group
CARB Grants $1.6 Million for EV Car-Sharing in L.A.
Serving the 13 Western States, the World's Largest Gasoline, Oil, Fuel, TBA and Automotive Service Market