WANT TO SEE MORE PICTURES?
Go to the Cutting Room Floor to see the photos from industry events.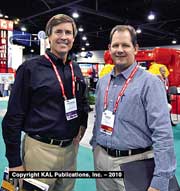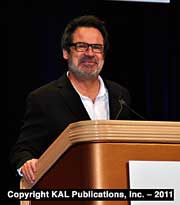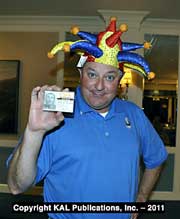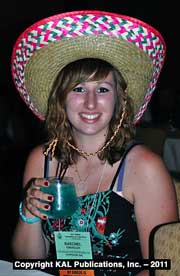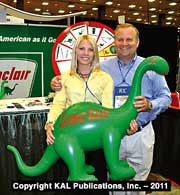 Oregon Fuel Taxes Increased
TA To Add DEF Dispensers
EPA Extends Approved E15 Blends to 2001 Vehicles
Phoenix Voters Will Weigh In On New QuikTrip Station
Aloha Petroleum Signs $45 Million Supply Deal
Number of Convenience Stores Grows In the U.S.
BP To Sell Assets, Exit Southwest Marketing
Holly Corporation and Frontier Oil to Merge
POC Votes to Reorganize Under CIOMA Management
Fuel Relief Fund Aids Victims in Japan
Kinder Morgan Sued For Contamination
Hawaii Petroleum Marketers Association Joins PMAA
Nella Oil Acquires Devco Oil
Three Charged With Skimming Thefts on Oahu
Mesa Mandates More C-Store Security
Utah Considers C-Store Beer Ban
Coast Oil Combines Operations With SC Fuels
Couche-Tard To Acquire 300+ California Stations
Banks Show Their Clout As Fed Sets Debit Swipe Fee
Holly, Frontier Merger Completed
FDA Displays New Cigarette Health Warnings
ConocoPhillips To Split Into Two Separate Firms
UNEV Pipeline Expected To Be Completed Soon
EPA Begins Process To End Stage II
California Bans Caffeinated Beer
What's Next for the Pacific Oil Conference?
Shell Tops Sales In U.S., Chevron Leads The West
Golden Gate Petroleum Fined $3 Million
Tax Hike Drops Cigarette Sales In Utah, Helps Wyoming
Black Elk Acquires Wyoming Refinery, Looks To Increase Capacity
Phoenix Voters Block New QuikTrip
Man Shot in Phoenix Valero Parking Lot
Nella To Acquire Fleet Card Fuels
New Downstream Company Brings Return of Phillips 66
Fina Stations To Be Rebranded To Alon
BP Buys Ethanol Mills In Brazil
U.S. Biodiesel Expected To Hit 800 Million Gallons
Serving the 13 Western States, the World's Largest Gasoline, Oil, Fuel, TBA and Automotive Service Market