Photo Highlights
Want to order a photo from the issue?
Click here for more information about .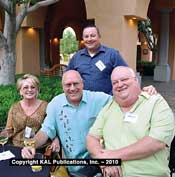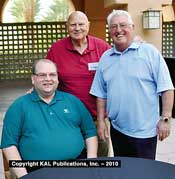 Alliance Petroleum Annual Meeting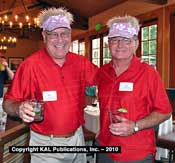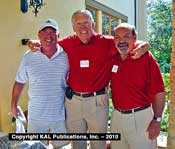 Northern California Petroleum Industry Golf and Tennis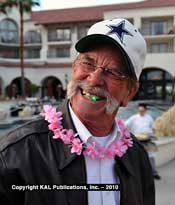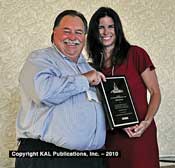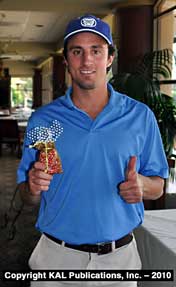 California Petroleum Conference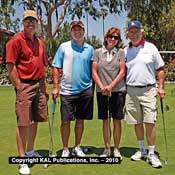 Harborlites Harmony Golf Classic
Want to see the photos that didn't make the issue? Check out the .
Washington Retailers Struggle with Candy, Water Taxes
Electric Car Buyers Offered Free At-Home Chargers, Fees On the Road
DMC Green Wins Two DOE Grants
Idaho Solicits Businesses To Move To Their State
Shell Introduces New Motor Oil Packaging

WASHINGTON RETAILERS STRUGGLE WITH CANDY, WATER TAXES
OLYMPIA, WA. — A new law which has levied taxes on candy, gun, soda, snack foods, bottled water, and other beverages has been causing a dilemma for Washington retailers.
Part of a tax increase that was signed into law in April, the bill, nicknamed the "Kwik-E-Mart Tax Package" increases state taxes by $794 million in the current biennium and nearly $1.7 billion in the 2011-13 biennium.
The first part of the law took effect on May 1; the second tax increase took effect on June 1 and the third and final tax increase was in place on July 1. Retailers report they are having difficulty categorizing their inventory as taxable or non-taxable.
For example, taxable candy is defined as candy that does not have flour in it. Under this definition, licorice, KitKat bars, Snickers Cruncher, Nestle's Crunch bars, and Milky Way candy bars are tax-exempt. A Three Musketeers Bar, M&Ms, or a Snickers Bar are taxable.
A piece of fruit or dried fruit is tax-exempt but a fruit roll-up or a piece of dried fruit with glaze on it is taxable. However, if the roll-up or dried fruit requires refrigeration, then it is not classified as candy and is tax-exempt.
Energy bars and protein bars are taxable as are some baking supplies such as chocolate chips.
Sales tax has been added to bottled water — unless is it sold in a reusable container. Fruit juices, Gatorade, lemonade, and other formerly exempt beverages are also taxable now. An additional two-cents-per-ounce tax has been added to soda (on top of the other other taxes) as of July 1.
An additional tax of 28 cents per six-pack has been added for mass-marketed beer. Washington State microbrews with lower alcohol content are exempt from the tax increase, forcing retailers to examine both the location of the brewery and the alcohol level of the beer to determine if a particular brew should be taxed at a higher rate.
Store owners say it is taking them between 20-50 hours to identify all the items in their stores which were tax-exempt and are now taxable and longer to input the information and tax rates into their checkout computer systems.
Washington State officials noted they have posted an on-line list of the approximately 3,000 items which were formerly exempt from taxation and are now being taxed by the state as well as guidelines to help store owners decide if an item is taxable and at what rate.
Washington consumers, surveyed by local reporters, were not in favor of the new taxes, especially on food items. Joe Babbino of Clarkston, a customer at Jim's Express in Clarkston said that the new beer tax didn't bother him but the candy and water tax was a big deal. "I think it's ridiculous," Babbino said. "They tax us way too much as it is and it just keeps getting worse."
"This is a 7-11 Kwik-E-Mart tax package that will cost jobs and hurt our small businesses, especially convenience store owners," said State Senator Janea Holmquist (R-Moses Lake), protesting the new law. "Legislators must learn from history - you cannot tax and spend your way out of a recession, but you can dig the hole deeper with bad policies. By signing this package into law, the Governor has done her part to further spur the economic recovery of Idaho. While that is great for Idaho's workers and taxpayers, she was elected to represent the interest of employers, workers and taxpayers in the state of Washington."
ELECTRIC CAR BUYERS OFFERED FREE AT-HOME CHARGERS, FEES ON THE ROAD
DEARBORN, MI. — Interested in buying an electric vehicle but not sure where you can charge it up? Ford Motor Company has announced that it will partner with Coulomb Technologies to provide nearly 5,000 free in-home charging stations for some of the automaker's first electric vehicle customers.
Under the Ford Blue Oval ChargePoint Program, residents in nine designated markets — including Los Angeles, Sacramento, and the San Jose/San Francisco Bay Area in California and Redmond, Washington — could receive a free ChargePoint Networked Charging Station with the purchase of a Ford Transit Connect Electric vehicle.
The ChargePoint program is funded by a $15 million grant funded by the American Recovery and Reinvestment Act through the Transportation Electrification Initiative administered by the Department of Energy.
Businesses in those cities may also apply for a free public charging station via www.chargepointamerica.com.
"ChargePoint America builds upon our established and growing network of charging stations and will in turn encourage consumers to buy electric vehicles," said Richard Lowenthal, CEO of Coulomb Technologies. "Our Department of Energy grant was funded to provide jobs for Americans. Our products are built and installed with American labor."
Coulomb's ChargePoint Network is open to all plug-in electric vehicle drivers and provides authentication, management and real-time control for the networked electric vehicle charging stations. Drivers pay for the charges for their electric vehicles at the charging stations by signing up for a monthly access plan or authorizing a credit card charge by calling the company when they are at an electric fueling station.
In the future, the ChargePoint Network says they are looking to add smart (RFID) credit/debit card as well as standard credit and debit cards to pay for charging sessions.
DMC GREEN WINS TWO DOE GRANTS
STOCKTON, CA. — DMC Green, based here, has been awarded two separate grants by the Department of Energy to help fund E85 ethanol installation for ten gasoline stations.
The stations, located in San Diego, Orange, Los Angeles, Kern, Fresno and Madera counties, were chosen for their high volume fuel sales and proximity to federal and state fleets. All stations are adjacent to the two largest traffic corridors in California: Interstate 5 and State Highway 99. The locations were already contracted under the DMC Green California Dealers' Retrofit program.
"Constructing this network of alternative fuel stations along these corridors will allow the general public to make a faster transition from foreign source fossil fuels to domestically grown and produced renewable fuel products," said Kent Leacock, director of Corporate and Regulatory Affairs for DMC Green. "Many of these sites will be the first existing retail fuel station in their community or county to offer green alternative and renewable fuels to their local residents and businesses. We are gratified that our early efforts and vision for the future are being recognized by the Department of Energy as indicated by this award."
The DOE grants were funded under the American Recovery and Reinvestment Act to encourage advanced biofuels research and fueling infrastructure "that will help support the development of a clean sustainable transportation sector for the United States."
IDAHO SOLICITS BUSINESSES TO MOVE TO THEIR STATE
BOISE, ID. — In response to Oregon and Washington raising taxes on their businesses and as part of Governor C.L. "Butch" Otter's Project 60 initiative, Idaho has launched an aggressive campaign to lure companies from surrounding states.
As part of the campaign, Idaho has created a website, Justmaketheshift.com, to invite companies to consider expanding or relocating to Idaho. The site features cost comparisons between Idaho, Washington, Oregon and California and testimonials from companies that have made the shift to Idaho and is operated by the Idaho Department of Commerce.
The campaign states that "Idaho's State government believes that the best way to support business is to maintain a stable, predictable tax and regulatory environment, then simply get out of the way."
"State governments across the country are dealing with the continuing national recession in different ways," stated Governor Otter. "In Idaho, our focus is on stability. Predictable tax and regulatory policies are what our employers need in order to maintain their operations through this rough patch and create new career-path employment opportunities."
SHELL INTRODUCES NEW MOTOR OIL PACKAGING
RIO DE JANEIRO, BRAZIL — Shell Lubricants has introduced new packaging for its motor oils. Designed for use by owners and operators of oil change facilities, the Ecobox is a plastic-lined box with an engineered valve. Shell officials say the carton can reduce storage space in shops, as it is about one-half the size of the equivalent volume of single-quart cases.
"The Ecobox system is being introduced in the United States through a controlled rollout, with eventual plans for it to become a global offering," said Tan Chong Meng, Shell's Executive Vice President for B2B and Lubricants. "While the Ecobox system and many of our other smarter mobility efforts provide incremental improvements, each of the benefits provided is a step towards cleaner, more efficient mobility."
Shell officials noted that using the Ecobox plastic liner results in 89% less plastic landfill waste than the equivalent 24 quart plastic bottles, and the Ecobox carton is fully recyclable.
Originally published in the August 2010 issue of O&A Marketing News.
Copyright 2010 by KAL Publications Inc.
Serving the 13 Western States, the World's Largest Gasoline, Oil, Fuel, TBA and Automotive Service Market