Photo Highlights
Want to order a photo from the issue?
Click here for more information about .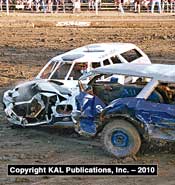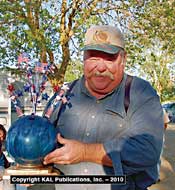 CIOMPAC Destruction Derby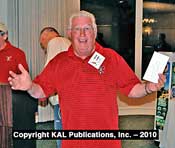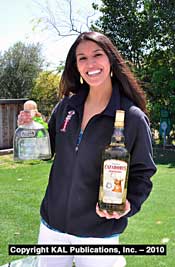 Central Valley Petroleum Industry Golf Charity Invitational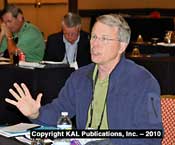 Society of Independent Gasoline Marketers of America Spring Meeting
Want to see the photos that didn't make the issue? Check out the .
Tesoro Temporarily Shuts Washington Refinery
New West Sells Assets to IAC
Aloha to Buy Shell Assets in Hawaii
Duke City Fueling Acquires Four New Mexico Stations
Big West Refinery Sold to Paramount
7-Eleven Looks to Expand in Las Vegas
TESORO TEMPORARILY SHUTS WASHINGTON REFINERY
ANACORTES, WA. — An accident at the Tesoro Refinery here has caused the oil company to temporarily curtail its operations while the cause is being investigated.
The 120,000 bpd refinery was in turnaround and undergoing routine maintenance in April when a fire broke out at the naphtha hydrotreater unit. Seven contractors who were part of the maintenance team were fatally injured in the fire.
Because of the accident, Tesoro has temporarily shut down all the processing units at the refinery so a full government investigation can take place to determine the reason for the accident.
"The Tesoro family deeply regrets the tragic accident that took seven lives and impacted so many other people. There are no words that can adequately express our sense of loss nor the impact on the communities and schools in the area," said Bruce Smith, CEO of Tesoro, in an official statement. He noted that "We plan for all Tesoro employees at the facility to continue to be employed and receive full benefits" during the investigation.
To make up for the loss in refining capacity, Tesoro is utilizing fuels from their refineries in Hawaii, Alaska, Los Angeles, San Francisco, and Salt Lake City to continue to supply the Pacific Northwest market. The company said they will also make "purchases from third parties if necessary" to keep their customers in refined product supply.
Tesoro officials say they cannot predict when operations might resume in Anacortes as "the investigation is in the government's hands now" and "progress on the various investigations of the incident and the completion of unit repairs are both necessary for a restart."
NEW WEST SELLS ASSETS TO IAC
SACRAMENTO, CA. — New West Petroleum has announced that it is selling is assets to Idemitsu Apollo Corp., effective as of June 1. Included in the deal are all of New West Petroleum's petroleum wholesaling assets. The price was not disclosed.
"Over the last several years, with the uncertainty of crude oil prices and the increased emphasis on international macro climate impacting our markets, I knew that to continue to be a better and more consistent supplier, NWP had to change," stated Gil Moore, president of New West Petroleum. "While I can now improve my golf game, my teammates will continue to serve your petroleum needs."
IAC is the United States subsidiary of Idemitsu Kosan Co., Ltd., based in Japan. The company operates four refineries in Japan as well as 4,000 gasoline stations under the Idemitsu brand.
ALOHA TO BUY SHELL ASSETS IN HAWAII
HONOLULU, HI. — Aloha Petroleum Ltd. has agreed to buy the retail and terminal operations in Hawai'i of Shell Oil Products U.S., according to a report from Aloha in May.
The price of the transaction and the list of the Shell assets involved in the deal has not been finalized because some of the holdings are subject to right-of-first-refusal options and are still being negotiated.
Local reports say that the deal may include Shell stations on Oahu, Maui, and the Big Island as well as terminal distribution on Maui and Kaua'i.
Aloha is expected to continue to operate the service stations and convenience stores under the Shell brand.
A closing date will be set following the completion of the sale conditions and required regulatory reviews.
Prior to the acquisition, Aloha operated over 50 service stations, primarily under the Aloha and Mahalo brands, as well as over 30 Aloha Island Mart convenience stores.
DUKE CITY FUELING ACQUIRES FOUR NEW MEXICO STATIONS
ALBUQUERQUE, NM. — Duke City Fueling has acquired four service stations, formerly owned by ConocoPhillips, here. The service stations had been leased to Duke City Fueling President John Mancini for almost a decade prior to the purchase.
The four stations are located in "high-traffic locations": Carlisle at Comanche; Central and Atrisco; Juan Tabo and Comanche; and Coors and Tucson NW.
The multi-million-dollar deal was put together through a financial package that included loans from Century Bank, Bridgeline Capital, and guarantees by the Small Business Administration.
BIG WEST REFINERY SOLD TO PARAMOUNT
BAKERSFIELD, CA. — The sale of the Big West refinery, located here, has been approved by bankruptcy courts and the new owner, Paramount Petroleum Corp., is expected to take possession of the property by June 1.
Ogden, Utah-based Flying J, which owns the Big West refinery, had shuttered the facility as part of its bankruptcy proceedings and put the property up for sale. Paramount Petroleum, a subsidiary of Alon USA Energy Inc., with its offer of $40 million for the property, was named the successful bidder by the bankruptcy court in March. Alon also agreed to pay the fair market value of the inventory on the property as well as assume any environmental cleanup obligations for the site.
Clean Fuels project equipment located in Bakersfield and a 250-acre buffer property were excluded from the sale.
Objections to the sale have either been resolved or overruled by the court.
Alon USA CEO Jeff Morris told local reporters that under its new ownership Big West will no longer process crude oil. Instead, Alon plans to ship gas oil it produces in Southern California to Big West and refine it into gasoline and diesel for the wholesale market. As part of this process, the company plans to connect the Bakersfield refinery by pipeline to the Alon refinery in Paramount, CA., so that vacuum gas oil may be sent from Paramount to Bakersfield for further processing.
Alon officials said they also plan to relocate some equipment from the Bakersfield refinery to their other refineries.
Flying J officials said they will use the proceeds from the refinery's sale to address their obligations and continue their strategy of "focusing on profitable core businesses -- full-service travel plazas and fuel stops in the U.S. and Canada."
7-ELEVEN LOOKS TO EXPAND IN LAS VEGAS
LAS VEGAS, NV. — 7-Eleven has announced that they plan to build 15 to 20 new convenience stores in the greater Las Vegas and Clark County territory. In addition, the company is also looking to acquire other convenience stores in the area and convert them to the 7-Eleven brand as well as sign on new company franchisees from existing c-store operations.
"7-Eleven is in a unique position among retailers in the current market conditions because they are actively expanding" stated Jeff Mitchell of NAI Corporate Real Estate Services, which is handling the real estate for the c-store acquisitions. "The company can pursue opportunities in a variety of formats — pad sites, shopping center end caps, urban walk-ups, non-traditional sites such as casinos, sports venues and airports." He added, "If there is an opportunity 7-Eleven will look at it; if it is a great opportunity, 7-Eleven opens a store."
7-Eleven currently operates approximately 160 c-stores in the greater Las Vegas area.
Originally published in the June 2010 issue of O&A Marketing News.
Copyright 2010 by KAL Publications Inc.
Serving the 13 Western States, the World's Largest Gasoline, Oil, Fuel, TBA and Automotive Service Market