Photo Highlights
April 2006 Cover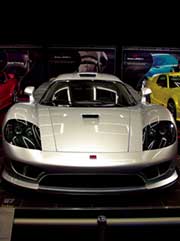 Editor's Choices:
L.A. Auto Show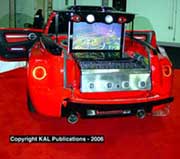 Want to order a photo from the issue? Click here for more information about .
ArvinMeritor Sells Purolator Filters
Toyota Merges Parts Units
ITS Signs Deal with SPA Turbo
Hella, Behr Launch Joint Venture
ARVINMERITOR SELLS PUROLATOR FILTERS
ArvinMeritor Inc. has agreed to sell its Purolator filters line for an undisclosed price.
The new owners are the Bosch Group and the Mann+Hummel Group in Germany which will manufacture the Purolator filters as a joint venture. The new owners have not announced if they will continue to operate Purolator's offices in North Carolina and Tennessee or if they will keep the distribution facility in Salt Lake City operating.
Purolator had approximately 900 employees and annual sales of $267 million prior to the sale.
Announcing the sale of its Purolator business, ArvinMeritor said the action was part of the company's plan to divest its light vehicle aftermarket businesses.
TOYOTA MERGES PARTS UNITS
Toyota Racing Development has merged its aftermarket parts business into Toyota Motor Sales U.S.A. Inc.'s corporate accessories department in an effort to increase production and sales of high-performance parts.
Until the merger at the end of the year, Toyota Racing Development had been a stand-alone division of Toyota. The company had been using the same techniques as many aftermarket suppliers, "reverse engineering" performance parts once their staff saw a completed vehicle.
Aftermarket veteran Gary Boler, business operations manager of Toyota Racing Development, said the merger will allow his company to develop high-performance parts alongside the Toyota vehicles as they are being developed. This will allow "factory aftermarket" parts to be available when the vehicle is introduced to the market.
Toyota Racing Development currently offers 300 part numbers today, a substantial growth from the 100 part numbers available five years ago.
ITS SIGNS DEAL WITH SPA TURBO
Simi Valley-based Innovative Turbo Systems (ITS) has signed a new strategic partnership with SPA Turbo of Sao Paulo, Brazil. Under the terms of the deal, ITS becomes the exclusive distributor of SPA Products in the United States, and SPA Turbo will become the exclusive distributor of ITS products in Brazil.
The two companies will also collaborate on new product development, marketing and will work together at trade shows.
"We are very excited to be working with SPA Turbo and the launch of this new line of products." said Ola Lysenstoen, vice president of Innovative Turbo Systems, announcing the deal. "This really expands our current product offering, giving our valued customers a broader range to choose from. Additionally, our existing ball-bearing products will see increased export activity with the help of SPA Turbo."
SPA Turbo is the largest South American manufacturer of turbo kits, kit components and accessories.
HELLA, BEHR LAUNCH JOINT VENTURE
Behr GmbH and Hella /Hueck & Co. have announced plans to form a joint venture to market the companies' vehicle air-conditioning and engine-cooling systems to the international aftermarket.
The new company will be called Behr Hella Service and will be based in Germany. Both Behr and Hella will hold 50 percent ownership in the joint venture. Subject to European regulatory approval, the joint venture will begin operations in Europe at the end of the year and expand internationally in coming months.
"Behr Hella Service represents a logical continuation of the cooperation between Behr and Hella in our air-conditioning and front-end modules businesses," said Juergen Laucher, formerly with Behr, tapped to lead the new company. "It combines Hella's global sales organization with Behr's product know-how, pooling our aftermarket activities in the air- conditioning and engine-cooling sectors."
Originally published in the April/May 2006 issue of Automotive Booster Magazine.
Copyright 2006 by KAL Publications Inc.
Covering the California auto parts aftermarket since 1928.