Photo Highlights
December 2005 Cover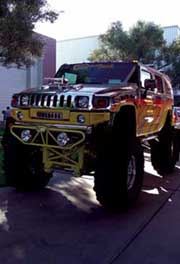 Editor's Choices:
California-Nevada Automotive Wholesalers 50th Anniversary Gala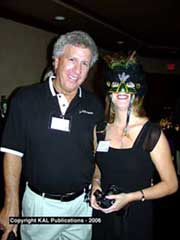 Want to order a photo from the issue? Click here for more information about .
Keystone Acquires Reliable Auto
Rising Fuel Prices Bring a Spike in Gas Cap Sales
Teves Expands into U.S. Aftermarket
E Body Shop Files Chapter Seven
KEYSTONE ACQUIRES RELIABLE AUTO
Keystone Automotive Operations, Inc., has acquired auto parts distribution company Reliable Automotive.
Currently Reliable Automotive, based in Overland Park, KS., distributes over 300 product lines nationally to over 15,000 customers via ten warehouse facilities and seven sales offices.
"Reliable is well established in many of its markets, and this acquisition will complement Keystone's organic growth strategy in the Southeast, the Midwest and on the West Coast," said Bob Vor Broker, CEO of Keystone Automotive Operations. "We believe that by combining these two organizations we can become better partners to our customers by offering them broader product offerings, deeper inventory positions and an expanded number of distribution locations."
Keystone reports it is now operating as the largest distributor and marketer of specialty automotive aftermarket accessories in North America. With headquarters in Exeter, PA., the company operates an 80,000 square foot distribution center in Corona to serve California and the West.
RISING FUEL PRICES BRING A SPIKE IN GAS CAP SALES
The higher price of gasoline has led to a return in gasoline siphoning thefts — and an increase in the sales of locking gas caps.
AutoZone reported that the sales of aftermarket locking gas caps have risen over 60% since the end of August when gasoline prices began averaging over $2.50 per gallon nationwide.
AutoZone Spokesman Ray Pohlman reported that the company sold over 10,000 units in one week alone. "That was a pretty big spike," he told reporters.
Pep Boys reported that its locking gas cap sales also have increased but only 5% over their normal level of sales.
National chain Advance Auto Parts reported that its sales of locking gasoline caps have risen as well.
TEVES EXPANDS INTO U.S. AFTERMARKET
Brake company Continental Teves has expanded its aftermarket operations in North America to provide the industry with a more complete line of its ATE-branded brake products.
Over the next few months, ATE says it will expand its line of PremiumOne disc brake rotors for European model vehicles to customers in North America. The company will add premium brake rotors and pads for domestic and Asian vehicles in early 2006.
David Mestdagh will oversee Teves' North American aftermarket operations. Mestdagh is responsible for the overall business strategy, product quality and performance as well as the development of effective sales and marketing activities in North America for the ATE brand.
ATE brake products, introduced in Europe, debuted in North America in the mid-70's for European import vehicles. ATE's North American aftermarket business will be located in the Continental Automotive Systems headquarters and engineering center in Auburn Hills, MI., and will operate a distribution facility in Louisville, KY.
E BODY SHOP FILES CHAPTER SEVEN
E Body Shop Inc., an on-line auto parts store, has filed for Chapter 7 bankruptcy. The company, based at 12812 S. Spring Street in Los Angeles, listed assets of $1,400 and debts of $226,527 at the time of filing.
Originally published in the December 2005/January 2006 issue of Automotive Booster Magazine.
Copyright 2005 by KAL Publications Inc.
Covering the California auto parts aftermarket since 1928.